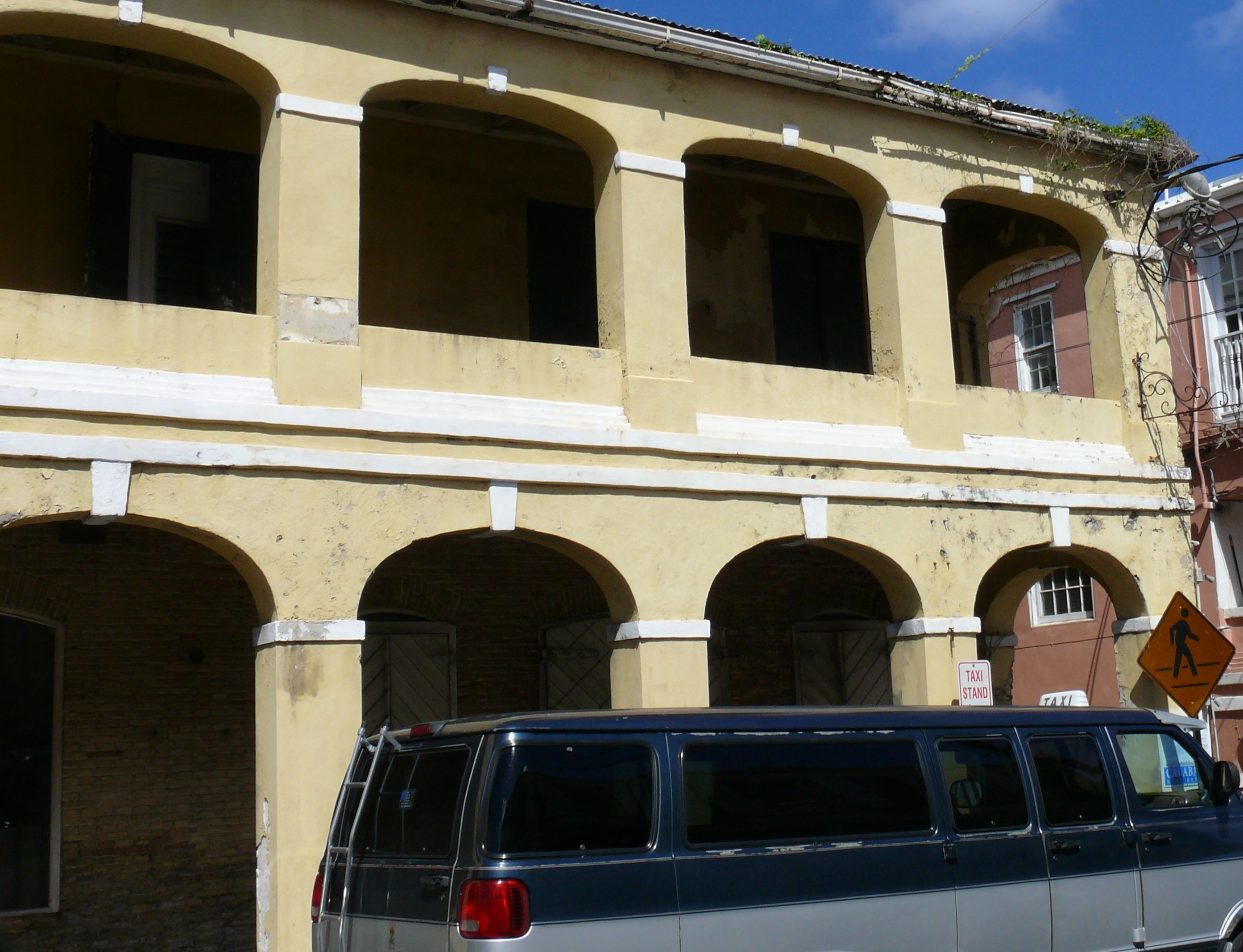 If its governing board approves, the V.I. Public Finance Authority may purchase the derelict Anchor Inn and an empty adjacent property off the Christiansted boardwalk to try to enhance the selling price of neighboring government-owned King's Alley Hotel, PFA officials confirmed recently.
The two parcels are between King Street and the Christiansted boardwalk, adjacent to both the King's Alley Hotel and the King Christian Hotel. For nearly a decade, the PFA has been considering purchasing the plots but was stymied in part by a complicated probate dispute among several heirs to the property.
Disgraced erstwhile billionaire and accused Ponzi schemer Allen Stanford purchased the Anchor Inn and adjacent property when he was making preparations to move his headquarters to St. Croix in 2007 and 2008. Now, with Stanford's fall from grace, the property is among those being auctioned off to help pay the many who were allegedly defrauded.
The PFA entered into an arrangement with the Stanford estate's receiver to guarantee a minimum bid on the property during poor economic times. The minimum bid was set at $558,000, according to the public notice for the auction.
The owners of the King Christian Hotel were the sole competing bidders, and they bid the minimum. The PFA reportedly then bid and won. Acting PFA Director Angel Dawson would not confirm the winning bid amount, saying the purchase was not final until discussed and acted upon by the PFA board.
Dawson acknowledged, however, that PFA has been interested for some time in the property, which contains a cleared lot that could provide a parking solution for King's Alley Hotel, which currently has no parking. Also, the empty building on King Street can be renovated, allowing whoever ultimately purchases King's Alley to expand in the future, he said.
"We are not interested in owning and operating hotels," Dawson said. "Having the two properties together hopefully will help us achieve our objective of selling the King's Alley at an attractive price."
King Christian Hotel General Manager Earl Powell confirmed Friday that the King Christian hoped to acquire the property for the same reasons: to increase parking and expand services.
The PFA is likely to discuss the purchase at its meeting on St. Thomas this Wednesday, Dawson said.