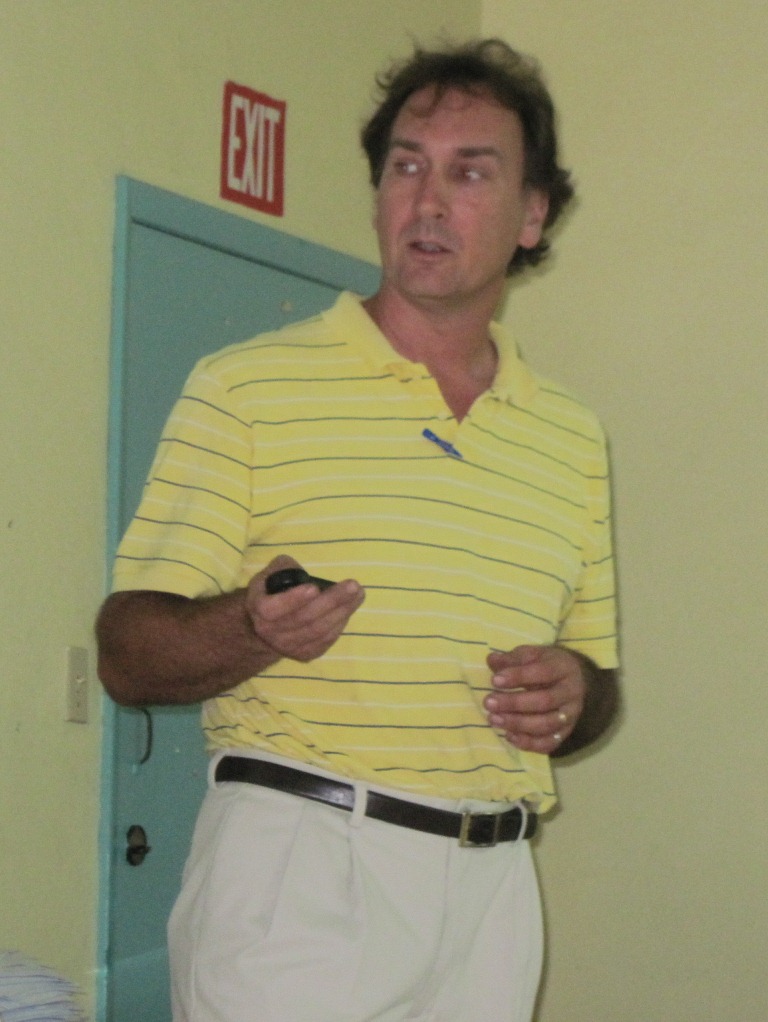 While the St. John Coastal Zone Management Committee has 30 days to decide, it seems likely the Coral Bay Community Council will get a CZM permit to install a sediment retention pond in Coral Bay.
"I'm for anything that improves the condition of the water," CZM member Edmond Roberts said at a CZM meeting held Wednesday at Julius E. Sprauve School.
Roberts grew up in Coral Bay and noted that he used to play in the area where the sediment retention pond will go.
CZM member Gerry Hills indicated he had no problem with the project.
The third CZM member at the meeting, Andrew Penn, said he wished that the Community Council would work on similar projects in other parts of St. John.
No one from the community attended the meeting.
The Coral Bay Community Council has a $1.5 million grant from the National Oceanic and Atmospheric Administration to work on sediment problems in the Coral Bay area. The grant is administered through the V.I. Resource Conservation and Development Council.
Community Council President Sharon Coldren said the group plans 18 projects, with about half of them started.
The project under discussion calls for cleaning the sand out of a .42-acre pond located off Centerline Road on five acres of land owned by the V.I. government. The project also calls for the construction of a rock weir.
The improved pond will slow down the flow of water that comes from uphill to keep sedimentation out of the ocean.
"It's an oldie but a goodie," Community Council storm water engineer Chris Laude said of the technology.
Once the water leaves the sedimentation pond, it will flow in sheets toward the ocean. This will further reduce the sedimentation that currently turns Coral Bay Harbor brown when it rains.
Coldren added that the Community Council's projects are trying to duplicate the natural process.
The sediment pond will have to be cleaned periodically, but Coldren said that the Community Council is working out the details of that job with the Public Works Department.
Laude said that the project should take up to two weeks to complete. Work will occur only on Monday through Friday.