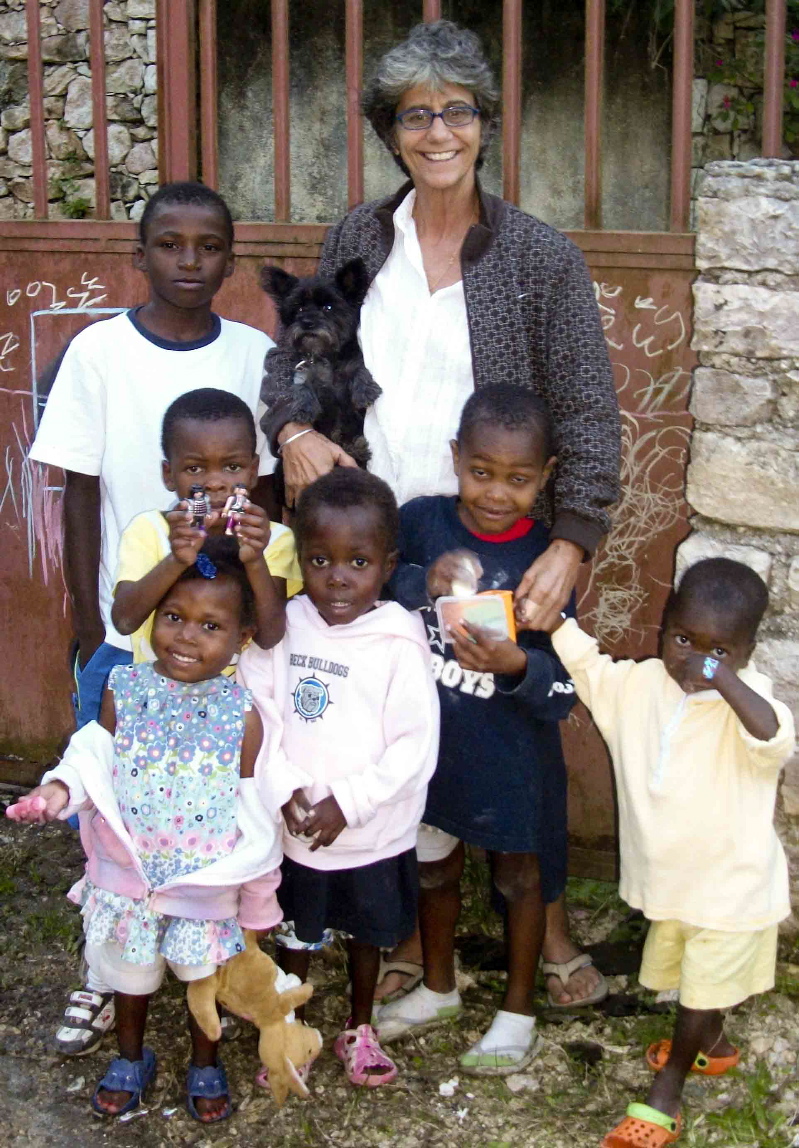 Last June Barbara Leslie met a group of Haitian orphans who inspired her to leave her home in St. Thomas and devote herself to their well-being.
Leslie was touring Haiti to assess orphanages for USVI Haiti Relief, and the trip brought big changes for her and for the children. She has accomplished much in the eight months since her move.
"I was saying to myself, sometimes things come your way, and there is no way you can say no. I decided I would spend 100 percent of my professional, physical and emotional efforts on this."
Within two months of her first visit, Leslie had set up the Haiti Emergency Relief Organization, known by the acronym HERO. The organization runs a community network including the orphanage, a bakery and a women's health outreach program.
Funding comes from the St. Croix Community Foundation (STXCF), the Vermont Haiti Project, many individual donors, and The Prospect Hill Foundation and Grace Bradley Trust – both introduced to Leslie by St. Thomian supporters of USVI Haiti Relief. Together they've provided enough funds for HERO to operate for the next year.
Leslie began her long road to Haiti 30 years ago when she left her home in the Bronx for Vermont to seek a rural life. There she began amassing international community development experience as a project manager with Associates in Rural Development in Vermont, where she ran programs in South America and the Middle East. Most recently she was program manager on a Haiti project for Fintrac in St. Thomas, where she lived for four years before leaving for Haiti.
Volunteers from St. Thomas went to help the Kay Timoun orphanage, which was in dire need of funding and organization. Its initial Canadian donor had disappeared and its young director was struggling and inexperienced, with a desperate staff who stole food for their own children and had no love left for their socially rejected charges.
She and some V.I. and Vermont helpers got together to lease and refurbish a house to move the orphans to a more suitable home. Six of the original eight made the move: one was suffering severe malnutrition and went to a private home to be treated, and another now lives with her grandmother.
Arriving at the new home was bittersweet for Leslie, as the children were incapable of joy or expectation.
"They just sat silently in the car and said nothing, even when they saw the nice clean house."
Looking back at where she started – feces-saturated bedding, malnourished and scab-covered children who could not smile and slept on floors scattered with soiled diapers and garbage – and pondering the progress since then, she says, "It is pretty profound stuff. It is hard some days, but the rewards are the enormous changes in the children and a pretty good change in the staff. We take solace in the fact that we gave six little children a chance to make it in this world … without this they were not going to make it. The three smallest ones, I swear to God, they would not still be alive."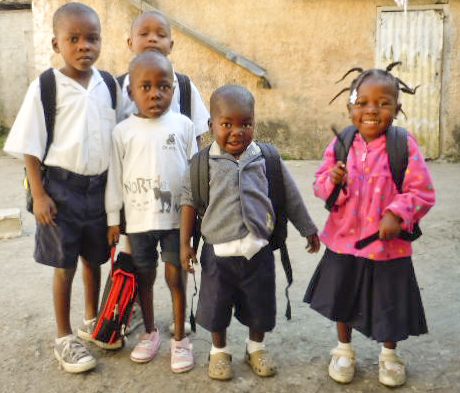 A few weeks ago the children started school. All are in good health, vaccinated, bathed, eating regular meals, sleeping with clean blankets and happily watching videos at night.
When Leslie first took over, even the oldest kids were not toilet–trained and meals were a lesson in the survival of the fittest.
"The condition of the children changed very dramatically in only three weeks at their new home. I made a meal schedule and made sure adults were at every sitting. We started toilet training them. Their relationship to food and each other changed and their personalities are emerging."
Still, there is a long way to go. Orphans in Haiti are lifetime outcasts, and they will not be easily accepted at school. HERO needs more funding to be able to provide them with full academic support, books, more clothing, household basics and trained caregivers.
One of the biggest obstacles for Leslie is that Haiti's poverty and corruption have left a legacy of apathy and dissociation in orphanage workers.
"My challenge is to make the Hatian people who work with us understand that you have to participate and have accountability. They have to participate in the change, participate in the training."
On top of teaching child care and sanitation and helping to reopen a women's health outreach program, she schooled the first "Feed a Village" bakers to a healthy financial footing. It is now selling bun breads to a growing customer base in the village and in nearby wealthy suburbs. Profits will support the orphanage. She makes up detailed course plans and goals and sets up weekly classes.
"I have taught them about cash flow, monitoring their sales and expenses and profit margins and they are now making simple improvements like keeping accounts and buying their supplies from a wholesaler rather than a retailer."
Leslie is running a Valentine's appeal this week and will visit St. Thomas for fundraising in March. She believes her project is transferable and "can be replicated in other orphanages to a level of a stateside day care center."
Summing up her goals, she hopes that her emergency relief efforts can give these children "the best chance for long-term success. They will need help for a long time. They have been maltreated and they will be ostracized. Kids actually starve to death in many of the cottage-industry orphanages here."