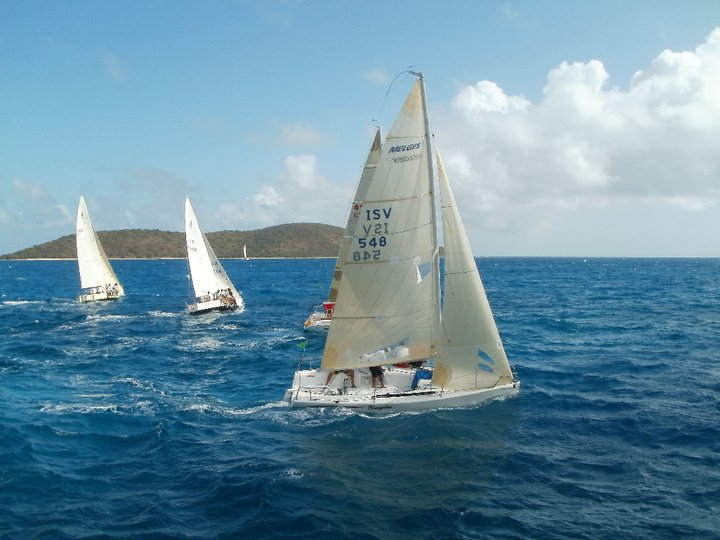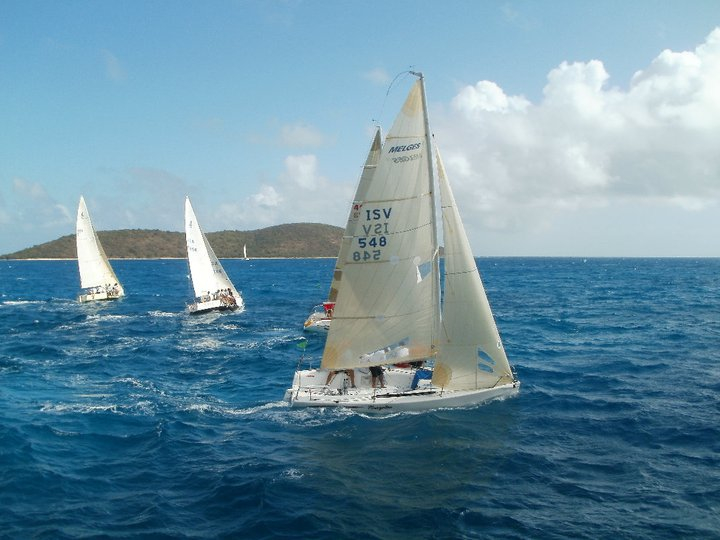 Two days of beautiful sailing weather and friendly, if stiff, competition—and raising awareness and cash for a worthy cause—made the second annual St. Croix Yacht Club Hospice Regatta and Optimist Regatta this weekend a booming success.
"The weather was beautiful, with very consistent, due-east winds right down the channel," said race spokesman Richard Biffle on Monday.
There was a big turnout, with about 22 large-keel boats and 17 or 18 smaller Optimist sailing vessels piloted by youth sailers, Biffle said. Racers came from St. Thomas, Puerto Rico, St. Maarten and elsewhere, he said.
Morgan Dale and his crew aboard the Boogaloo won overall prize for the most competitive boat in spinnaker class – the most competitive field. For their efforts, the team won the skipper's weight in the island's best-known product: Cruzan Rum.
Dale said the win was a great start to the Caribbean Ocean Racing Circuit, and he was looking forward to competing again. The CORC is a four-race Caribbean sailing series in Puerto Rico, St. Croix, St. Thomas and the British Virgin Islands. St. Croix is the first in the series.
"But it is a charity event, and the whole thing would be impossible without the big contingent of volunteers who really make it happen," Dale said, going on to say he was honored the race benefited hospice care.
The St. Croix Yacht Club has held a regatta for a number of years, and two years ago became affiliated with the National Hospice Regatta Alliance. Race enthusiasts are asked to consider including the regatta in their charitable budgets to assist either the regatta operating cost or Continuum Care, Inc., a Medicare-certified, V.I. company, which has provided end-of-life care since 2000, to those who request it on St. Croix, regardless of their ability to pay.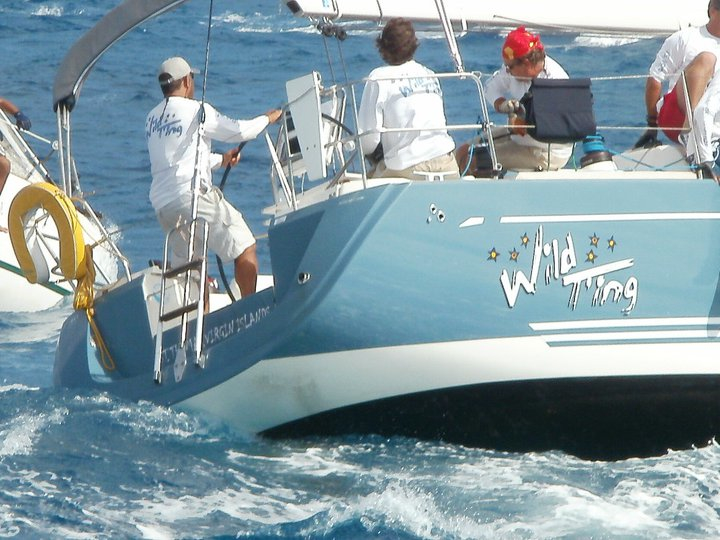 Lawrence Aqui and crew in Wild T'ing won professional cruiser class; and James Kloss and crew won fun class, which Kloss described as being for older and slower boats that may not be quite as competitive.
"Having raced in fun class, I will never race in a class that is not fun ever again," Kloss jested Monday. He attributed his win to his crew, including his son Alec, youth sailors D.J. Lorsbach and Jean Patalidis of St. Croix, and regular crew member Bill Patton.
The next CORC race is March 18-20 at Puerto Rico Heineken International Regatta at Palmas del Mar in Humacao.
The top three in each class were:
Spinnaker Racing
1. Boogaloo, Morgan Dale
2. Smile and Wave, Jaime Torres
3. Dark Star, Jonathan Lipuscek
Performance Cruiser
1. Wild T'ing, Lawrence Aqui
2. Shamrock VII, Thomas Mullen
3. Hotel California too, Stephen Schmidt
Fun racing
1. Ambivalence, James Kloss
2. Windflower, Stan Joines
3. Delpine, Vincenzo Ambrosi
Multihull
1. Piglet, Joseph San Martin
2. Rainbow Rider, Ray Styles
Full race results are available at www.yachtscoring.com.