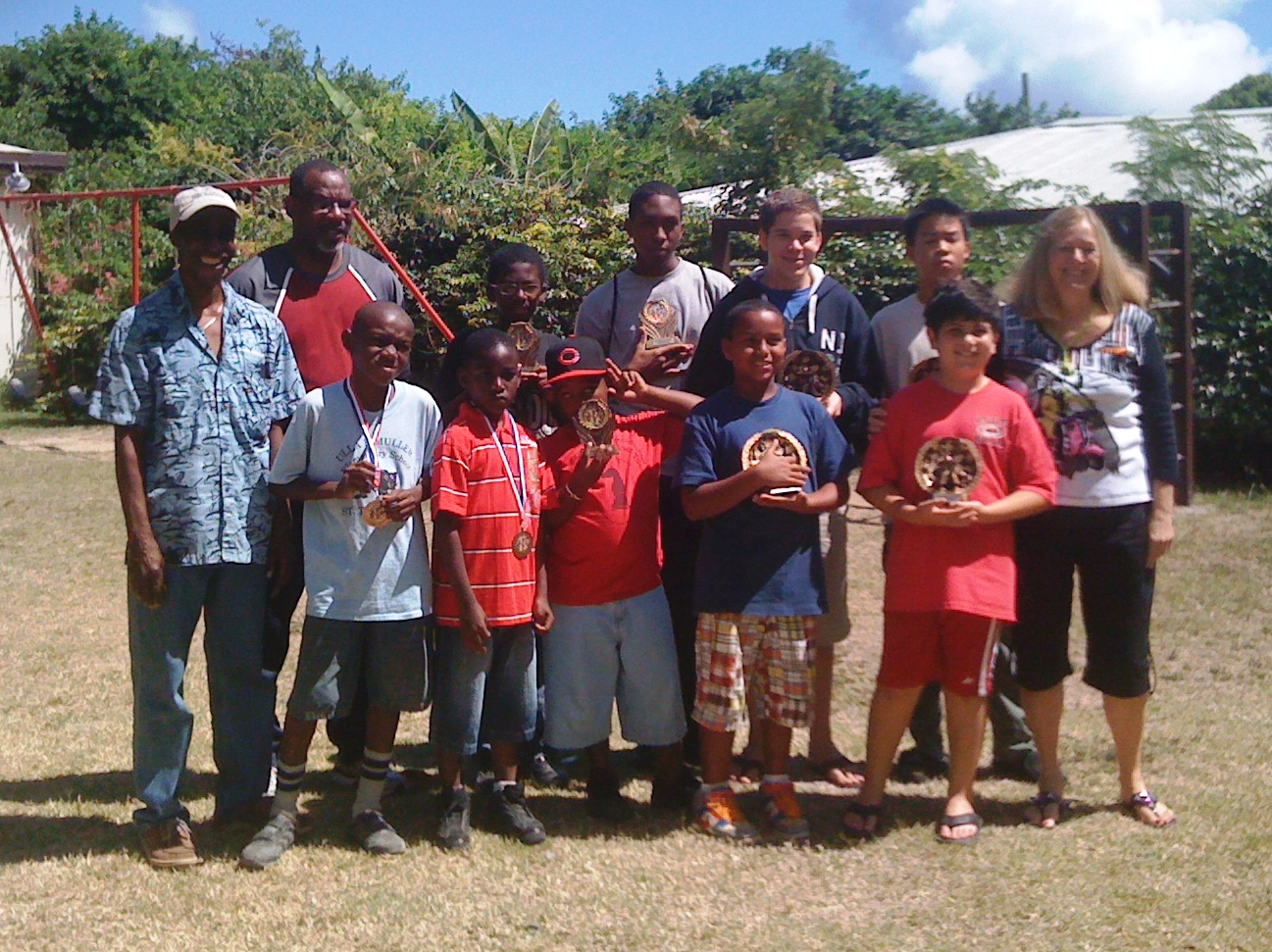 The USVI Chess Federation 2011 National Scholastic Chess Tournament was held on Saturday and Sunday 19/20 Feb. 19 and 20, at Manor School in La Grande Princesse, St. Croix.
40 students from seven local V.I. schools as well as home schooled played in four different age categories. The USVI Chess Federation welcomed eight families from St Thomas. As well as playing chess, they visited the Ag Fair and enjoyed the warm Cruzan hospitality.
The U9 and U12 students played eight rounds.
The U15 and U18 students played a six-round double round robin.
Winners:
U9
1st place Senai Assefa, Antilles School
2nd place Taj Bates, Ricardo Richards School
3rd place Kyle Edwins, Claude O. Markoe School
U12
1st place Benjamin Shapiro, Antilles School
2nd place Benjamin Berry, Ulla Muller School
3rd place Zion Battiste, Ulla Muller School
U15
1st place Jean Devera, Good Hope School
2nd place Regine Acosta, Ricardo Richards School
3rd place Hazel Acosta, Ricardo Richards School
U18
1st place William Van Rensselaer, Antilles School
2nd place Ira Phillips, Manor School
3rd place Alex Hensley, Country Day School