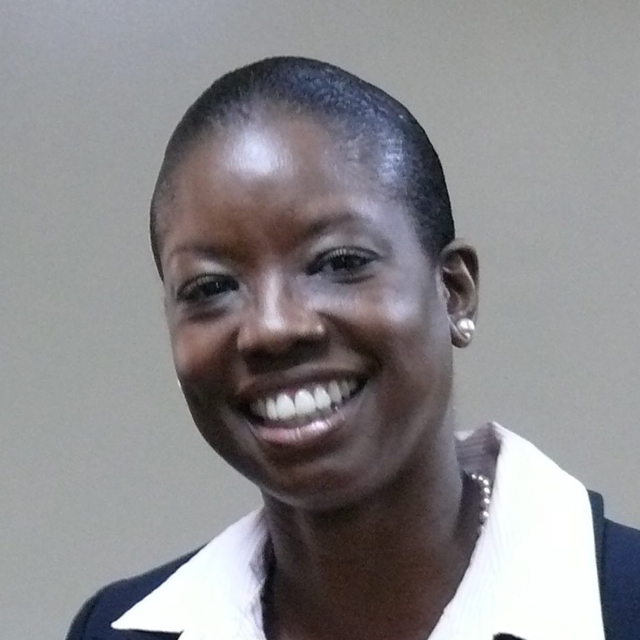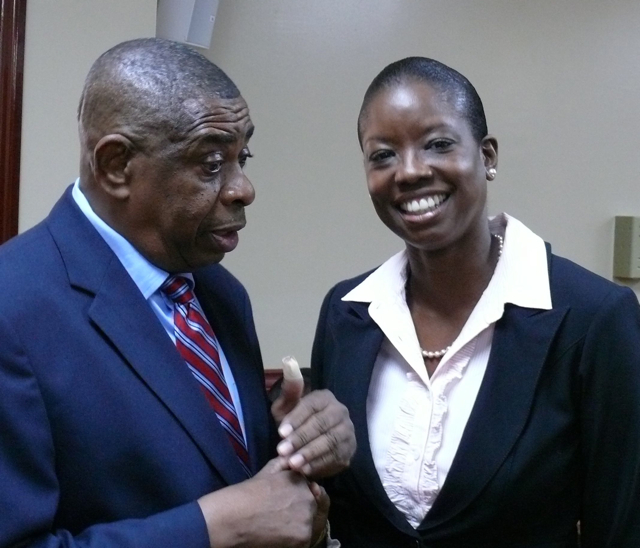 The Senate Committee on Rules and Judiciary Thursday approved the nominaton of acting Commissioner of Planning and Natural Resources Alicia Barnes to permanently fill her current position.
The nomination went through with no opposition and will now go to the full Senate for a final vote.
Barnes has been acting commissioner since Jan. 18, moving from her prior position as assistant chief executive officer of the Economic Development Authority to replace recently retired DPNR Commissioner Robert Mathes.
In her testimony, Barnes laid out a series of short-term and long-term goals for the large and varied department, which oversees environmental enforcement, libraries, fish and wildlife management, building permits and the V.I. Cultural Heritage Institute, among other areas.
As one of her short-term goals, Barnes said she wants to see enhanced water and air quality monitoring to assess and mitigate damage from non-point-source pollution. Water testing needs to provide more accurate data and air testing "must be enhanced to collect data with greater relevance to the community," she said.
She also wants to see improved environmental emergency response protocols for entities in the territory whose operation pose a potential environmental threat, so they have plans that outline specific responses to potential scenarios. More employee training and cross-training, streamlined and standardized permitting, and a variety of measures to improve departmental efficiency and organization are also on her list of goals.
Barnes said she hoped to open soon the newly constructed regional library on St. Thomas, with proper staffing being the most pressing need.
Long term, Barnes wants to see the development of a comprehensive land and water use plan, and said DPNR has begun some of the prerequisite work, assessing the zoning code. She also wants to see more collaborative fisheries management, with more focus on the effects of non-point source pollution on fisheries and perhaps less on seasonal closures and catch limits.
While overfishing plays a role, "our water runoff and other non-point-source pollution also plays a role and I believe we should target inland and upland activities that impact our fisheries," she said.
Several senators questioned Barnes about DPNR's role in a recent consent agreement between the U.S. Department of Justice, U.S. Environmental Protection Agency and Hovensa. DPNR's then-acting Director Carmelo Rivera signed the agreement on behalf of local enforcement agencies.
"When I see his name as the sole signature representing the Government of the Virgin Islands, that concerns me," Sen. Usie Richards said, suggesting the V.I. attorney general and V.I. Department of Justice should have signed off as well.
The recent agreement requires the refinery to shut parts of the plant, replace and upgrade other parts at a cost of over $700 million and pay millions in fines.
Barnes said she would check into it, but said the consent agreement with Hovensa was in essence a federal matter, part of a decade-old effort targeting refineries nationwide, and the role of DPNR was that of a local partner to the EPA's effort.
Several well-known St.Croix figures testified in support of Barnes' nomination, including Dr. Kendall Griffith, executive director of the V.I. Cardiac Center, and Raymond Williams, chief of staff to Lt. Gov. Gregory Francis.
Griffith said he grew up with her and they were part of a high school freshman class that skipped 8th grade and all went on to achieve great things, despite, or because of, being what he called "nerds" in high school.
"I took this journey back in time with you to demonstrate that certain people are simply just born to lead," she said. "Alicia is such an individual."
Williams praised her talents and her community spirit.
"In addition to her career path, Alicia has been recognized throughout our community for her civil, elected and religious service to her community."
He cited her being awarded "Outstanding Woman of St. Croix" by the Mu Gamma Omega Chapter of the Alpha Kappa Alpha Sorority and "Emerging Leader" by the reform advocacy group Generation Now.
Barnes went to V.I. public schools, graduating from St. Croix Central High School in 1988 as senior class president. She went on to earn a bachelor's degree in marine science and environmental studies from Hampton University in Virginia. In 1997, she earned a master's in public administration from the University of the Virgin Islands.
Professionally, she has been an environmental specialist and environmental affairs and energy resources manager for the V.I. Water and Power Authority; director of the V.I. Energy Office, and most recently assistant CEO of the V.I. Economic Development Authority.
Barnes was co-chair of the Infrastructure and Transportation Task Force for Gov. John deJongh Jr. and Lt. Gov. Greg Francis transition team and as vice chair and chair of the St. Croix Committee of the V.I. Democratic Party.
Barnes was DPNR's assistant commissioner from February 2007 to July 2009 and during that time also served as its chief operating officer.
The nomination was approved unanimously. Present were Richards, Sens. Carlton "Ital" Dowe, Alicia "Chucky" Hansen, Ronald Russell, Sammuel Sanes, Patrick Sprauve and Celestino White. A final vote before the full Legislature has been tentatively scheduled during legislative sessions scheduled March 23 and 24.