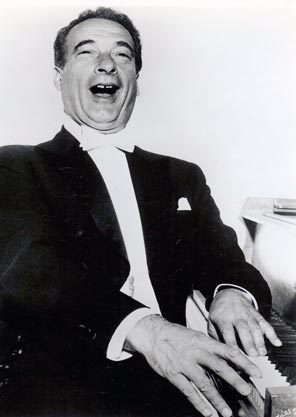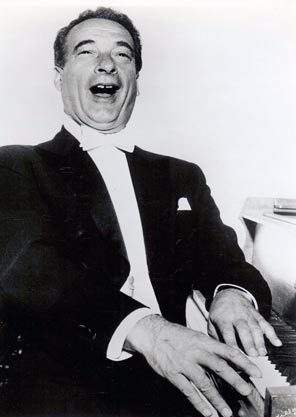 St. Croix will host for the month of March an impressive exhibit titled "A Smile is the Shortest Distance…" covering the illustrious career and life of Victor Borge, the Danish-born entertainer and concert pianist who at one time received the accolade of being the funniest man in the world. It will start with an opening reception from 5-7 p.m., Saturday, March 5, at the Top Hat Gallery on Company Street in Christiansted. The exhibit was created in cooperation with the Borge family, following his death in 2000, and by The Danish Immigrant Museum in Elk Horn, Iowa, to commemorate his centennial in 2009. It has been on display from New York to Seattle and is now being brought to St. Croix by the St. Croix Friends of Denmark Society to be shown in Christiansted, where Borge and his family had a winter residence from 1961 to 1989 at the Bjerget House on 56 Hill Street. On March 18, the exhibit will be moved to the exhibit room at Estate Whim Plantation Museum where it will remain until April 1.
Added to the exhibit of 13 panels of photos and text are video clips of Borge's world-famous performances. In addition, thanks to the kind assistance of Victor Borge's former personal assistant James Colias, a number of display items – photographs, letters, newspaper clippings, etc. — relating to Borge's life on St. Croix are included. Furthermore, personal mementos from local residents are added to the exhibit. For the reception, there will be an opportunity for people who knew the famous former resident to reminisce about their encounters with him. The reception is made possible through the kindness of Bent and Hanne Rasmussen of Top Hat, whose former restaurant often saw the Borges' presence. Admission is free; although, donations to the Friends of Denmark Society are appreciated.
Opening hours following the reception will be 4-6 p.m. on March 9, 10, and 11; 1-4 p.m. on March 12; and 5-8 p.m. for the March 17 Art Walk. For additional information, call 718-7017.