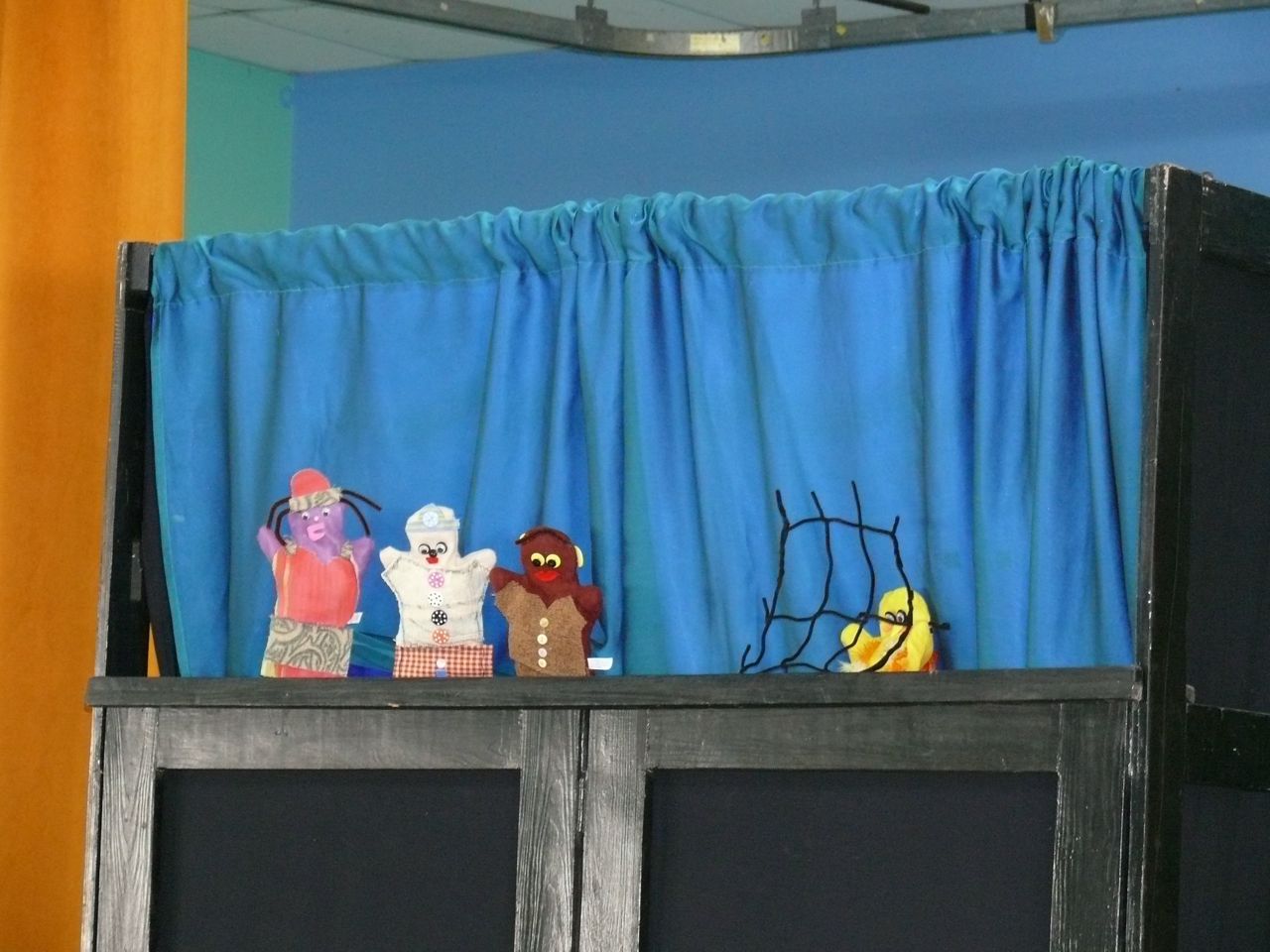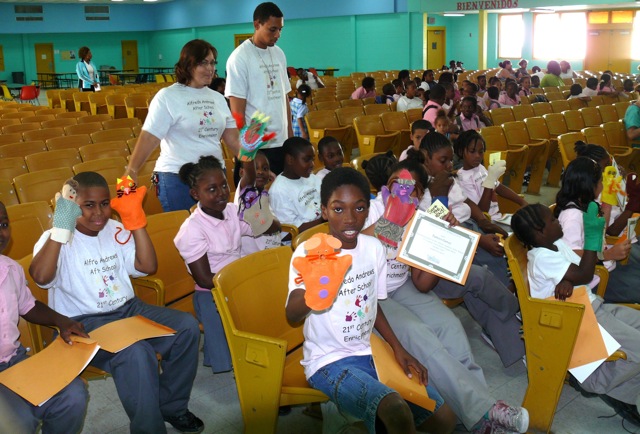 Working overtime Thursday afternoon, a passel of Alfredo Andrews Elementary School students put on six short original puppet shows they wrote themselves about being kind to animals.
The students were all part of the Alfredo After School 21st Century Grant Enrichment Program, which offers enhanced academic attention to students several days a week.
The young students designed and made their own the puppets and wrote the scripts with help from a U.S. Humane Society lesson plan called Animal Tales Theatre, according to Cheryl Miller, one of the after school program's directors.
One show, called "Stop Puppy Mills," talked about the poor conditions in which some pet store dogs are raised. Another, "The Yellow-Breasted Bird," urged everyone not to throw trash on the ground, because birds may eat it and get sick or entangled. Others touched on factory farming of hens, homeless animals, minding the risk of deer while driving, and the destruction of wild habitats.
The puppet show, like the after school program itself, is sponsored by Learning Networks Foundation in partnership with the St. Croix Animal Welfare Center with support from Call To Action and Paternity and Child Support Division.
The foundation has provided educational programming on St. Croix since 1994, working with other island organizations including the Animal Welfare Center, the Boys and Girls Clubs, World Ocean School and many of the island's public schools.
The student puppeteers were: Kyendah Henry, D'Andre Richards, Phillip Francis, Omari Hanley, Andelo Denton, Valarie Medina, Jahneasha Providence, Tameya Garvey, "Antoniooiono" Dyson, Miguel Santiago, Ida Martinez; Sheniya Macintosh, Laqwan Lawrence, Jalena Cassius, Kania Tuitt, Jerome Felizien, Marcus Graham, Omarley Reid, Darriyen Roberts, Sinoia Phipps and Randy Stanislaus.