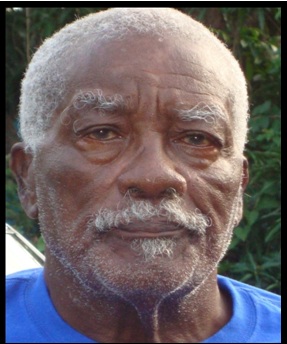 Wilson Emanuel Hendrickson, also known as "Toe Toe" or "Manuel," of Estate La Grange, Frederiksted, died on Feb. 27, at the Governor Juan F. Luis Hospital. He was 79 years old.
He is survived by his daughters: Valerie, Ann and Sandra; sons: Alphonso, George, Winson, Steve Sr. and James; grandchildren: Leona, Janet, Steve Jr., Jasey, Jahleel, Jelani, Jenisha, Natasha, David Jr., DaWayne, Dean, DeBorah, Kadeem, Kishma, Kevrae, Makai, Ramesses, Somalie, Shanyi, Alphonso Jr., William, La Shawna, Jamie, Ashawn, Sherima, Sharisma, Akousa, Akua, Abena, Zephania, Jaleaya and Deniquae; and great-grandchildren: Dehlani, Ca'dejsha, Kayla, Caiden, Lashonda, Ajahny, Deshala, Deshyla, Cheniah, D'Mani, De'Nae, Amelia, Aminah, De'Andre, Resse, Makhri, Candice, David Jr., Wayne, Amiah, Azariah, D'Andre, DeJonique, Maleek, Ajaih, Terrance Jr., Tziah, Le'Jai, Nazir, Nevia, Ne'Kiya, Layah, Nehemiah and Mathyius.
He is also survived by cousins: Bertil Hobson and family, Ruby Adams and family, Mildred Douglas and family, Nathaniel Hobson, Helen Pena and family, the Ruben Krouser, Greenidge and Gordon families, Veronica Ross and family, Leroy Watley and Shirlene Maloney; other relatives and friends to include: Janet Santiago and Yahaira-Yanaria Hendrickson; and others too many to mention.
There will be a viewing held at 9 a.m. and a funeral service at 10 a.m. on Wednesday, March 9, at St. Paul's Episcopal Church, Frederiksted. Interment will follow at Frederiksted Cemetery.