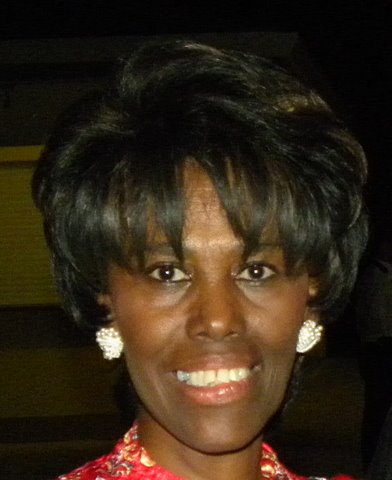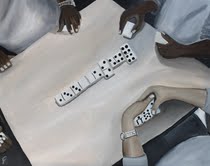 At this time of year for a Trini like me, music equals steel pan, calypso and soca. However, since I cannot be in T&T for this year's Carnival celebrations, and since I enjoy music of all kinds, I kept myself entertained by attending a concert of a completely different genre with music that was quite different from my core choices.
Don't get me wrong, I enjoy classical piano, violin and symphonies as well as selected operas, but the cello has not been an instrument that I have embraced as one that I would listen to given free choice. Well, this week's Forum event at Prior-Jollek Hall at Antilles School made me reconsider my preferences.
Julian Schwartz, a 19-year-old cello virtuoso was joined by his friend, Pauline Yang on piano in a very special presentation of selections by Schumann, Mendelssohn, Ligeti, and Paganini among the composers featured.
This young man's command of his instrument was evident from the very first moment his bow was slid across the strings of his cello. While I may not run out to collect CDs of cello music, this concert made me sit up and take notice of an instrument that is not often heard in solo or duo performances. The only familiar and recognizable selection to me in the evening's offerings was the last selection from Rossini's Barber of Seville, yet the excellent musical meld of Schwartz and Yang held my interest and that of most of those in attendance.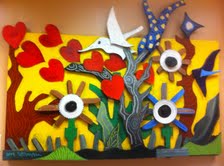 During the brief intermission we chatted with Forum president and board chairman, Neil Prior who introduced the pair at the opening of the evening's event. Enjoying the concert were Forum board members, Penny Feuerzeig with her husband Henry, Ricardo Charaf with his wife Josefina, Henry Wheatley and Brian Squires. It was great to see Mary Lou Burnett with her husband, also Ellen MacLean, Helen Djessing, Felipe Ayala, Rabbi Mok and Katina Coulianos.
We also spotted David Bornn, Eunice Summer, George Blackhall, Karen Bertrand with her husband Willie, Dick Doumeng, William and Kathryn Mahaffey, Augustine Holder and Thomas Moore. Local artist Madeleine Meehan sat in the first row and as she enjoyed the concert she sketched the artists throughout the evening.
The next offering by the Forum will be the Cavatina Duo on April 16th – Eugeniz Moliner, from Spain on flute and Deniz Azabagic, from Bosnia on guitar. Hope to see you all there.
Remember when St. Thomas Dairies was a bustling, working dairy producing milk and other dairy products? Well, that all changed a few years ago. However, Priscilla Hintz, daughter of the dairy's founder, is an avid supporter of the arts in St. Thomas.
So, using a creative eye, and with help from friends, she transformed the old freezers on the property into art galleries this past weekend. WOW! What a concept! The result was the first juried art show in St. Thomas in 10 years. It was spectacular!
On arrival we headed to the first freezer, which was surprisingly smaller than imagined. However, after viewing the art we were told that the works were all done by student artists. Could have fooled me! Many were that good.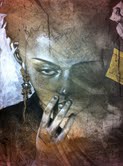 Ladee Martin's "Self Portrait" won Best in Show among the student artists, while W. D. Thompson's "Garden of Love", a mixed media collage, won Best in Show among the adult participants.
The People's Choice award went to Beth Downey's "Biodiversity Magens Bay," although my choice for that award was "Kahugu", a soft pastel by Shari Decker which seemed to draw many in attendance to stand and look for a long time.
Another standout for us was "Dominoes at the Dairies," by Gina Feddersen, which was a winner in the two dimensional category.
The show was judged by Carmen T. Ruiz De Fischler, museum director at the Museum and Humanities Center of the University del Turabo in Puerto Rico.
As we exited this really exciting event, we spotted a table of sorts set up outside. On it were balls of clay and busily crafting their own art pieces were 9-year-old Micah Liburd, 10-year-old Elijah Liburd and 6-year-old Malia Symons. They were working under the watchful eye of Richard Berry, who seemed to be having as much fun as the children.
Next up at UVI's Reichhold Center, one of my all time favorite horn players – South African master musician, Hugh Masekela. On Saturday March 19, he will be joined by vocalist, Lira in what promises to be a super exciting showcase of talent from the continent! Hope to see you all there. SCENE…………!
Invitations to private and public events should be sent to [email protected] or [email protected]