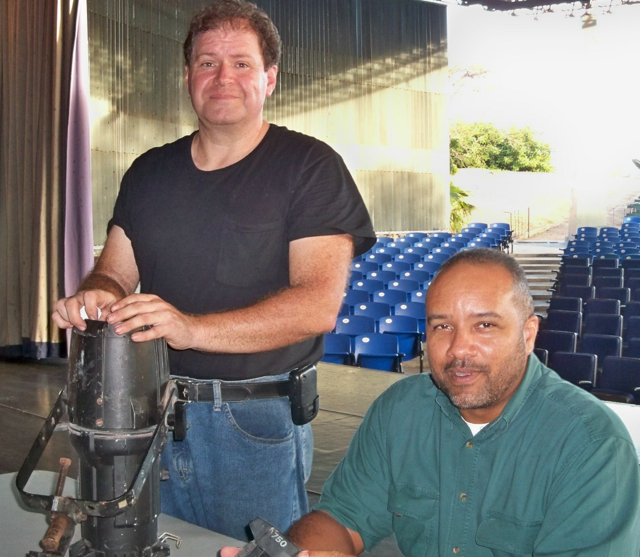 Some big names have performed to sell out crowds in the years since the Island Center performing arts center opened in 1966, but the nature of the industry now days has made it cost prohibitive to bring big names to St. Croix.
Rafael Llanos, Jr., Island Center board president, says getting a whole band and equipment to St. Croix costs a fortune. He said Island Center doesn't have a fortune or a foundation like the Reichhold Center for the Arts.
Llanos says the equipment, accommodations and airfare for big names is way over what the board can handle financially.
"Artists fees start at $15,000 and go up to whatever you can pay," Llanos says.
Hugh Masekela, legendary South African jazz trumpeter, and vocalist Lira, will perform March 18. Reichhold Center for the Arts is renting the center for the show. Ticket outlets are; Riddims, Urban Threads and Undercover Books.
In the past. locals have had the chance to see such big stars as Ray Charles, Jose Feliciano, Nancy Wilson, the Boston Pops, Tito Puente, Third World, Rita Marley, and the Spinners at the center.
Island Center was built in the mid 1960s by a loose group of major contractors building and working at Hess Oil and the Harvey Aluminum Corp.
The center and Sydney Lee Theater are situated on 10 acres in Estate Ruby. The amphitheater has several rows of upholstered theater seats and plastic seats under a canopy that seats 650. There are also 500 open air bleacher seats and a small grassy knoll for folding chairs and blankets. Ample parking is provided with overflow parking across the street in a little strip plaza. There is a concession stand that Llanos says generates a few dollars. Sydney Lee Theater on the grounds accommodates smaller, more intimate shows with seating for 200.
The center is partly funded by the V.I. Council of Arts and the V.I. Lottery. Engineer/technician Doug Salisbury says the center is currently more of a rental theater than a production theater.
The center is staying afloat with rentals for events and the free work done by the five- member board and volunteers. They all pitch in painting, plumbing, producing and promoting. Llanos said some individuals put in 2,000 hours a year volunteering.
"If not for the board and volunteers we would have to pay for upkeep and maintenance," Llanos says. There are only two part-time paid staffers.
The center generates income from rentals for graduation ceremonies, holiday parties, queen contests, music contests, school programs and local dance and musical shows.
The center's goal is to maintain the island's culture and musical heritage exposing the public and students to the arts. It is a venue for up and coming local artists. There are classrooms on site for music lessons and workshops.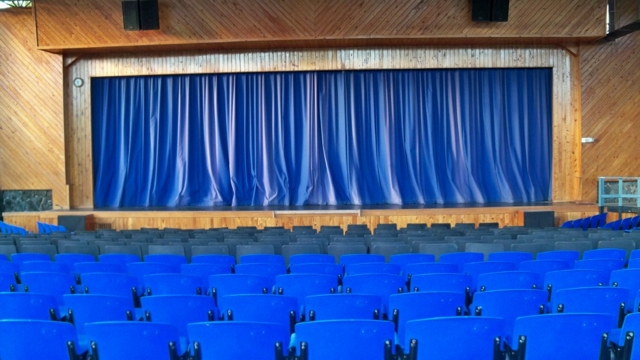 The center provides Listen and Learn programs, where musicians go out to local public and private schools and do workshops. In January they did an expanded Listen and Learn program with drummer Dion Parson, leader of the 21st Century Band from New York. Local artists Roan Creque, Devin Carrington and Elvis Pedro also took part. They partner with the St. Croix Landmarks Society and the performers in the Whim Candle Light Series of music.
Llanos, who has been volunteering at the center for 13 years, says he enjoys volunteering at the center just because he wants to give back to the community.
"We really need the public to come out and support the arts," Llanos says. "Island Center is open for business and I would love to see 52 shows here a year," Llanos says.
For more about the center, to make a donation or to volunteer call 340-778-5271.