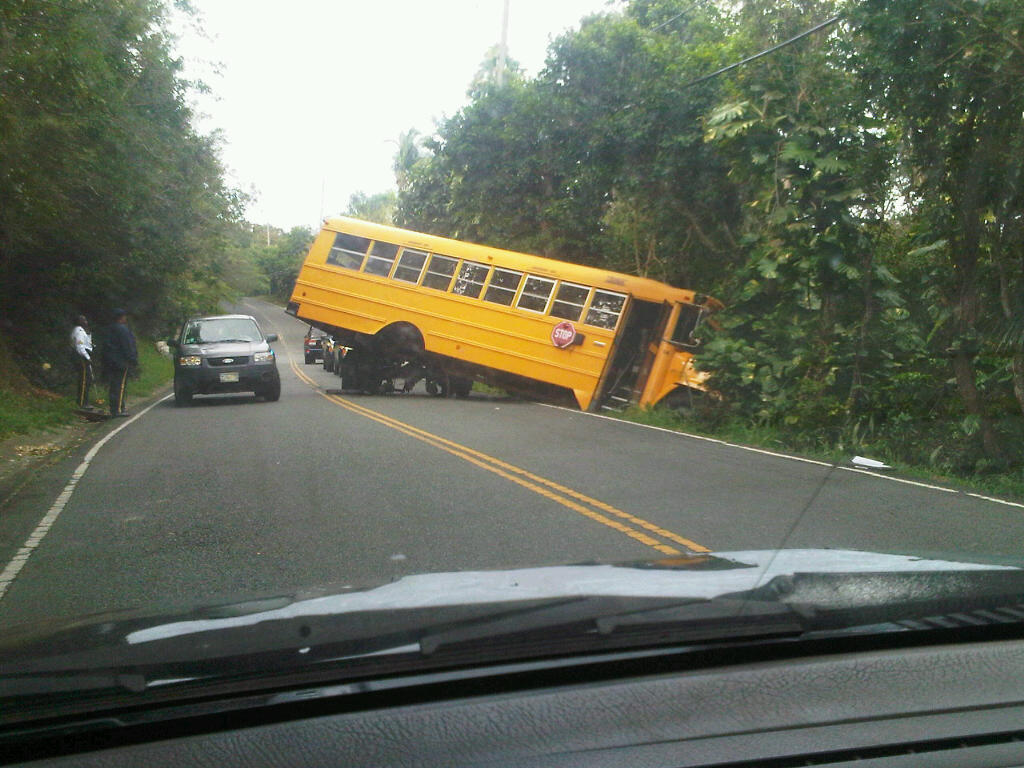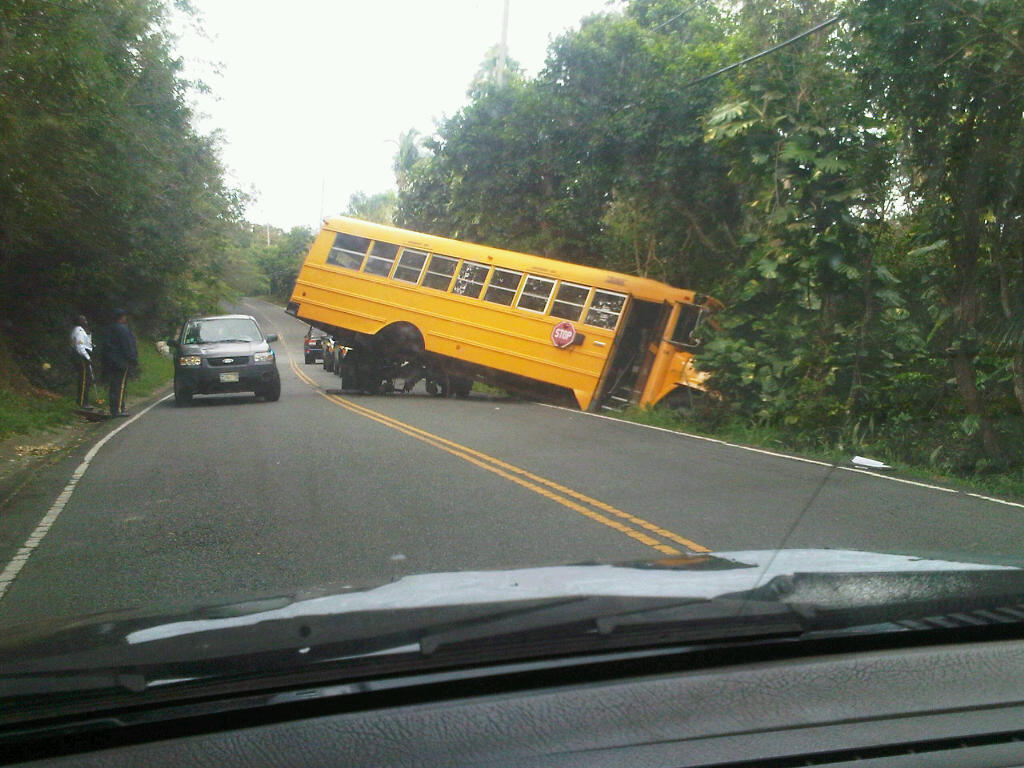 A broken rear axle forced a public school bus to run off Crown Mountain road early Wednesday morning in the Caret Bay area.
There were no students on board the bus, since the driver was making his early morning pickups, according to Education's Public Information Director Juel Anderson.
The driver also sustained no injuries, but Anderson was unsure whether he was taken to Schneider Regional Medical Center as a precautionary measure.
Calls to School Busing Inc. regarding maintenance of the school bus fleet were not returned by press time.