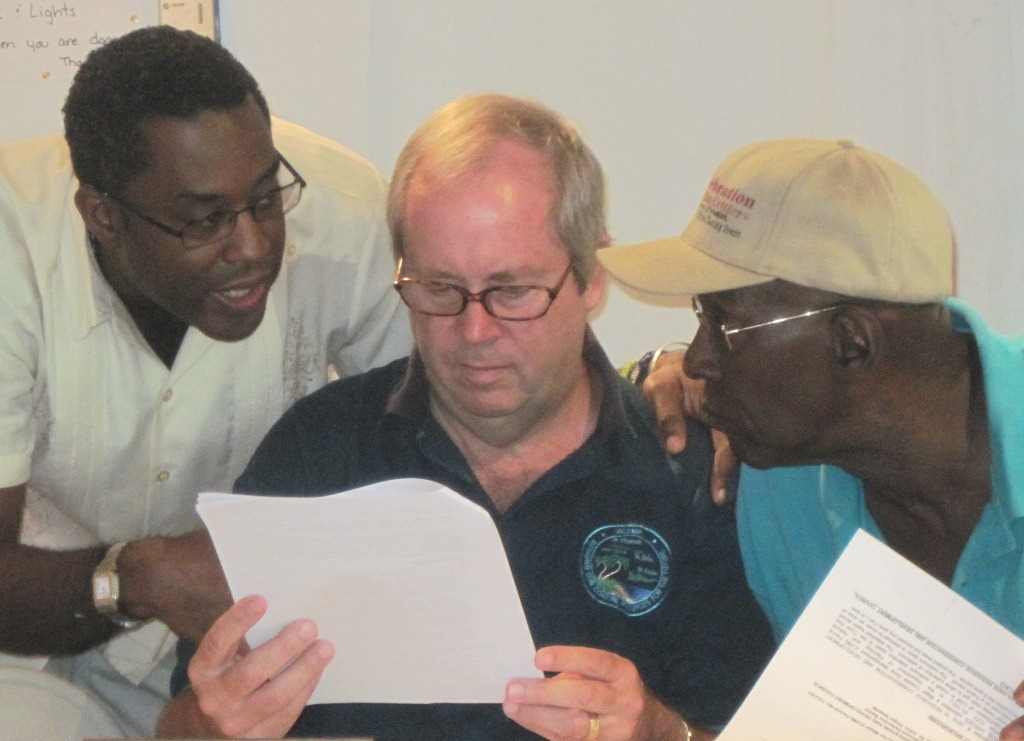 With no discussion, the St. John Coastal Zone Management Committee Tuesday approved a major CZM permit for the Coral Bay Community Council's storm water retention pond project in Estate Carolina.
The project on about a half-acre of land is one of 18 planned by the Community Council to address sedimentation problems in the area.
"This one is on public land, so it needed a CZM permit," Community Council President Sharon Coldren said.
The V.I. government owns the land.
Two of the 18 can't go forward because they sit on private land. Coldren said the organization was unable to reach an agreement with the landowners. She said that one parcel sits adjacent to the Moravian Church cemetery and the other is next to Sputnik Restaurant.
The projects will cost a total of about $1 million and are funded with Stimulus Funds received through the V.I. Resource Conservation and Development Council. The project permitted Tuesday will cost $63,500.
The project is currently out for bid. Coldren said bid packages are available at BGM Engineering, which is located in the Marketplace Shopping Center.
The CZM added several conditions. Most are routine, but CZM members said work can only occur between 7:30 a.m. and 3:30 p.m. Monday through Friday.
The meeting was held in a vacant store at the Marketplace because the new Legislature building, located next to the Cruz Bay police station, is not yet ready for use. The old building, located behind Julius E. Sprauve School, has flooding issues. Groups needing public space are using the school, but it's not available during the day when school is in session.
All four CZM members voted to approve the permit. They are Madaline Sewer, Andrew Penn Jr., Edmund Roberts, and Gerald Hills. The CZM Committee has one vacancy.