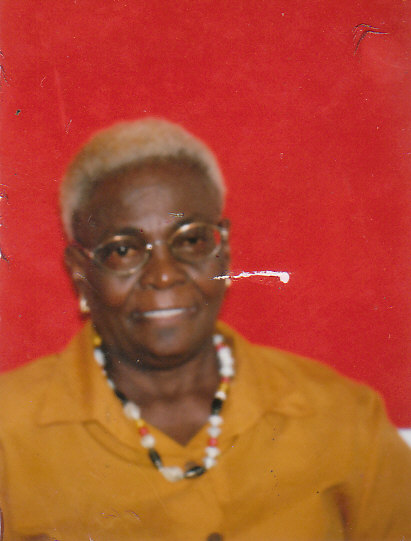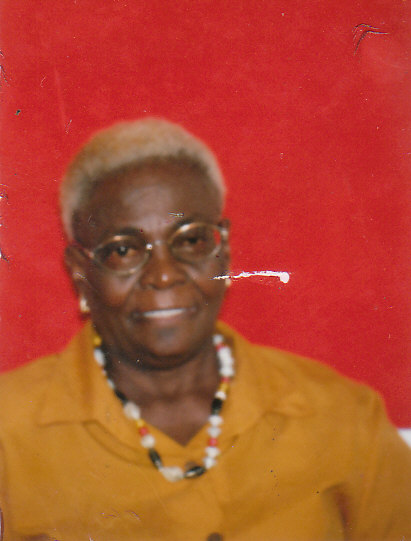 Elouise Thomas, also known as "Ello," died on March 7, at the Seaview Nursing Home. She was 82 years old.
She is survived by sons:
Clarence Smith, Richard E. Smith Sr. and Kelvin Smith; daughters: Iletha Hendrickson, Jenetia Bellot, Esceta McGee, Jennifer Smith and Marilyn Thomas Fredericks; special granddaughter, Monifa Smith; grandchildren: Kevis, Keith, Clarence Jr., Shaun, David (DJ), Shamari, Antwan, Dale, Antonia, Richard Jr., Trisha, Kimberly, Sheryl, Lorie, Dalita, Sulone McGee, Kim Smith Francis, Lisa Hanes; and great-grandchildren: Yuntia, Yomonte, Sakera Smith, Shakyia, Demoi, David Jr., Yatikwah, Dante Frett, Jonethon Smith, Denzel, Christopher, Knemoi and Khlil.
Other survivors include great-great grandchild, Yaniyah; daughters-in-law:
Margaret Smith and Shirlene Smith; sons-in-law: Reginald Hendrickson, Ivor McGee and John Bellot; sisters-in-law: Emma Hodge, Eugenie Hodge and Iris Thomas; special nieces: Ceta Todman, Hilda Mactavious, Leoniece Joseph, Janet Pedro and Genevie Scatliffe; special friends: Alfreda Phillips and Denise Cromartie; and many other relatives and friends too numerous to mention.
There will be a first viewing held from 5-7 p.m. on Monday, March 21, at the Davis Funeral Home Chapel. A second viewing will take place at 9 a.m. and a funeral service at 10 a.m. at Wesley Methodist Church. Interment will be at Eastern Cemetery.
All arrangements are by Davis Funeral Home, 774-1464.