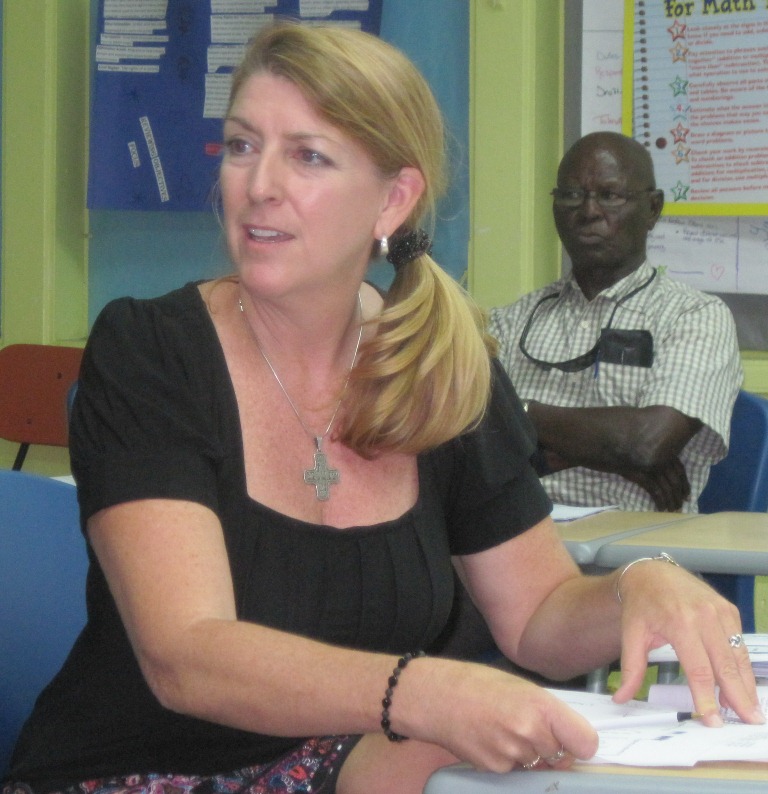 With 59 applicants on all three islands, the competition is stiff for the estimated $1.9 million in federal Community Development Block Grants. The 59 projects total $7.5 million, which means that many projects won't get funding.
On Wednesday the V.I. Housing Finance Authority heard from three of the applicants at a hearing held at Julius E. Sprauve School on St. John. Two were for St. John projects and one for St. Thomas.
The St. John Community Foundation asked for $177,400 to construct an office building on 2.5 acres of land owned by the organization adjacent to the Bellevue affordable housing community.
"The grant is to build a facility to move our office and for other nonprofits to use the conference room," Community Foundation Director Celia Kalousek said.
She explained that the foundation already allows groups like the American Red Cross to use space in its office once a week. She envisioned that the organization could expand that capability to include other nonprofit groups if it had more space.
Angela Coleman, president of the Sisterhood Agenda, asked for $66,000 to expand its program that targets St. John's at risk low- and moderate-income girls between the ages of 11 to 17.
"The program has been shown to reduce negative behavior," Coleman said.
She said that girls develop this behavior for a variety of reasons, including substance abuse by parents, and being forced to shoulder adult responsibilities.
Clarence Scipio of St. Thomas requested $24,434 to expand the Community Service Involvement (CSI) program that puts youths into volunteer programs. Scipio said that young males get out of high school with no marketable skills.
"If young people cannot find a job, they cluster on the side of the road," Scipio said.
That activity can lead to involvement in drugs and violence, Scipio said.
The CSI program guides the youths into volunteer positions that will subsequently help them find careers or jobs.
"If a girl is desirous of being a nurse, she'll do her 100 hours in the hospital," Scipio said.
The Housing Finance Authority will submit its Block Grant funding request to the federal Housing and Urban Development program on Aug. 16. However, Gov. John deJongh Jr. and the Legislature first have their say on the Housing Finance Authority's recommendations.
The Block Grant hearings continue at 6 p.m. Thursday with a hearing at the Housing Authority office in Frenchtown, St. Thomas. A similar hearing was held Tuesday on St. Croix.