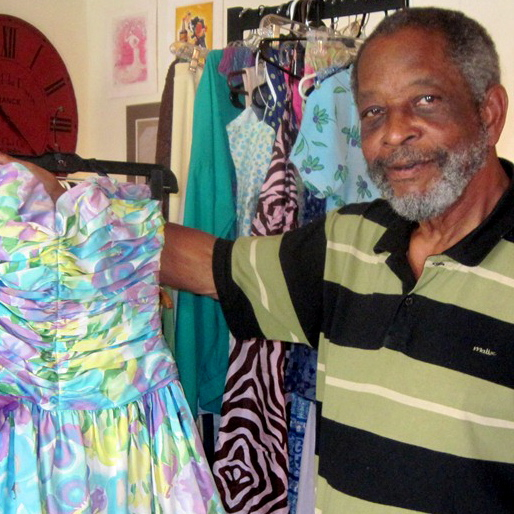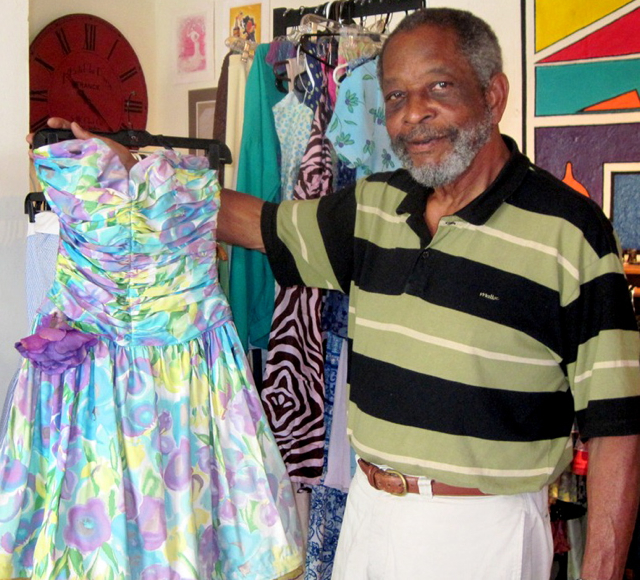 Encore provides an interesting alternative to St. John's usual shopping. The store, located in the Sprauve building next to Lemon Tree Mall, sells clothes, household items and jewelry on consignment, as well as artwork.
"The idea was to open a shop that carried only quality products," owner Bill Needham said.
Needham and his wife, Iris Kern, opened the store in December. Kern accepts goods on Saturdays and has the final decision on what makes it to the store's racks. She said the items have to be in excellent condition, gently worn and relatively "upscale" in quality.
"We want clothes that are interesting, stylish and fun," Kern said.
Encore splits the selling price 50/50 with the owner. Kern said she plans to take an additional 10 percent of the selling price if the item lingers more than a month, and another 10 percent the month after that. Owners are then responsible for picking up their unsold items.
The store has its roots in the Phoenix, a thrift store operated by the Safety Zone, an organization Kern founded. She was let go by the board, and Needham said eventually the board turned over the remaining items in the store to Kern and Needham. The two then opened New to You in Coral Bay.
While the island's transplants embraced the concept of buying used clothing and household items and appreciated the bargain prices at New to You, Needham said the local population wasn't keen.
"They expressed the notion that the clothes were from people who died," he said.
That wasn't necessarily true, but Kern and Needham decided to try creating a store with once-expensive items at reduced prices. A store for people who could tell the difference between silk and polyester, he said.
While some of the items are used, others came from someone who planned to open a store on St. John but changed her mind. She shipped down a slew of goods but left before getting a chance to sell them.
For example, in mid-March, Encore had several cashmere scarves selling for $100 each. Oka flip flops were priced at $5. A Molly B brand dress originally priced at $255 is selling for $5. Need a bathing suit? Encore has several baskets of them along with sarongs to serve as coverups. Tibetan silver jewelry sits on a counter.
Most of the stock is for women, but there are some children's and men's items.
Encore has art work by Eunice Summer and Madeline Meehan as well as Maasi wedding necklaces selling for as much as $150.
Needham came to retail after spending a career with the federal government. He retired in 1986 from an agent's job at the Center for Devices and Radiological Health. Kern, who now works for the attorney general's office, was a psychotherapist.
They moved to St. John in 1988.
Encore is open from 11 a.m. to 7 p.m. Tuesday through Saturday.
Those interested can call Kern at 626-0927 for more information.