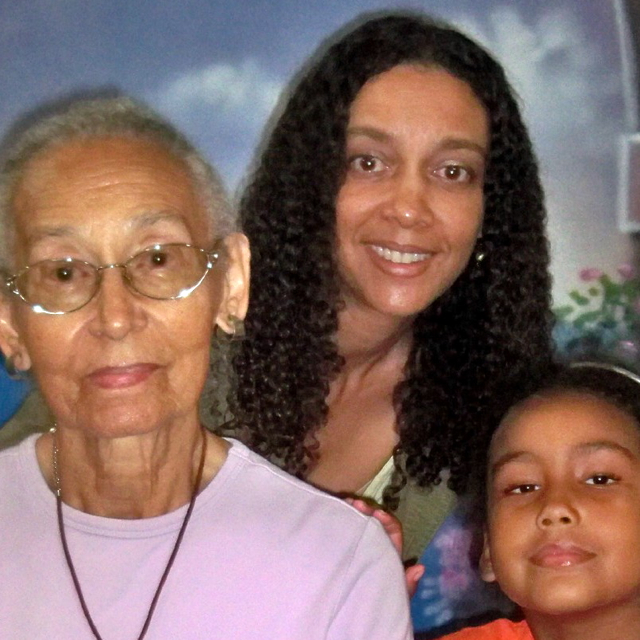 Photographic technology has changed a lot over the last few decades, but at Hughes Photo Shop the desire to keep fond memories alive with photos hasn't changed in 40 years.
Keeping up with the latest technology has always been the tool for success in the family-owned and operated Hughes Photo Shop. Like her father, Sam Hughes, Kim Hughes Sargeant stays on top of technology.
She now processes photos with what she says is extraordinary software she installed and operates. She says it is wonderful using the time-saving digital technology today instead of the time-consuming dark room processing of negatives and prints. Customers now use consumer terminals and only print the shots they want.
"I love digital," Sargeant says. "It has impacted and certainly made our business easier. You can see the pictures before they are done and there aren't any surprises."
Like so many people, Sam and Eunice Hughes vacationed on St. Croix, liked what they saw, and in 1966.decided to make the island their home. A chemical engineer, Sam taught science at St. Croix Central High School and Eunice, a nurse, was busy raising the couples' five children.
Sam wanted to provide the public with a film and photo processing service, supplementing his teaching income at the same time. He opened with a storefront on Company Street in Christiansted in 1970, processing everything by hand in a darkroom at his home in Estate Princess. In 1973 he moved the business to Sunny Isle and it has remained there ever since.
All of the children and even their grandmother, Helen Rivers, worked at the shop at one time or another. Of his five children, Kim Hughes Sargeant says she seemed to be the one positioned to work in the business.
"I was the closest to Dad," Hughes Sargeant says. She recalled, at the age of three, giving customers the price for passport pictures. "This is ingrained in the blood," she says. "I can't imagine doing anything else. "
From 1987 to 2001 Hughes Sargeant ran a self-contained photo shop on Strand Street in Christiansted. The Hughes purchased their first digital equipment in 2001.
"It is necessary to have new machines to continue in this business," Hughes Sargeant says. Eunice says Sam always wanted the latest equipment. "It proved to be a good decision," Eunice says.
Eunice says Sam never really retired, he always liked to keep his hand in things. He passed away in July 2009 at the age of 86.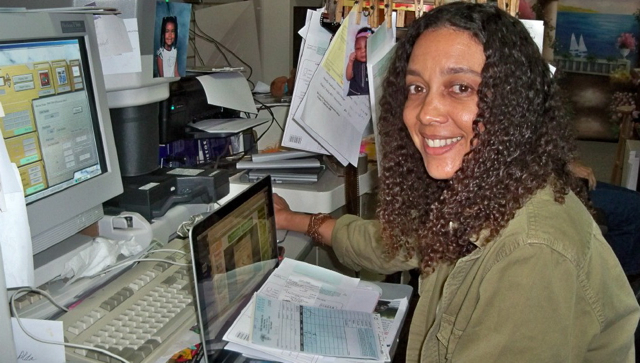 Eunice spends a lot of time with the family at the shop along with Sargeant's six-year-old daughter, Shana. Like her mother before her, Shana is now the model for the calendars, Christmas cards, invitations, and portrait samples. Hughes Sargeant says she was the model because she was the youngest and babies are always cute.
Hughes Sargeant's husband, Jubal Sargeant, does digital portraits printed with Kodak chemicals on high quality photo paper in sizes up to 12 inches by 18 inches. No appointments are necessary for portraits.
Hughes Sargeant says people are starting to revisit family and ancestry so Jubal is focusing on photo restorations.
Placing processing orders online is a recent service they have added. The photos are ready in one day if the order is placed early. Orders can be placed at hughesphotoonline.com. More information about the services can be obtained by calling 778-6827
The shop is across from the playground at Sunny Isle and is open Monday through Saturday.