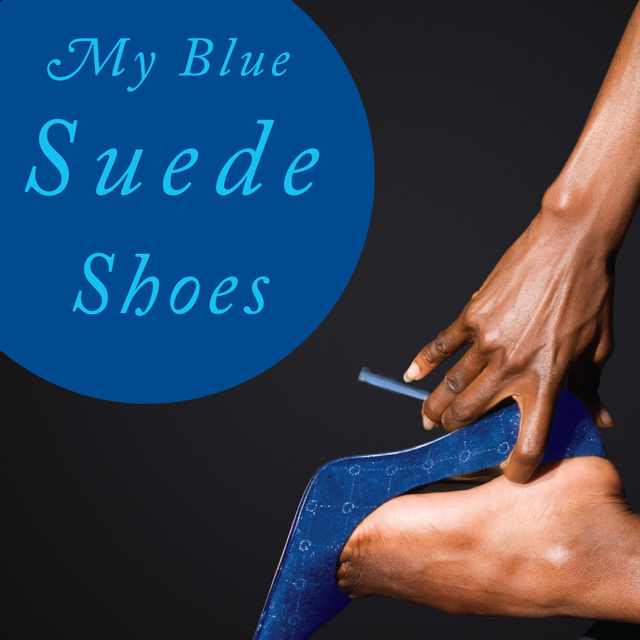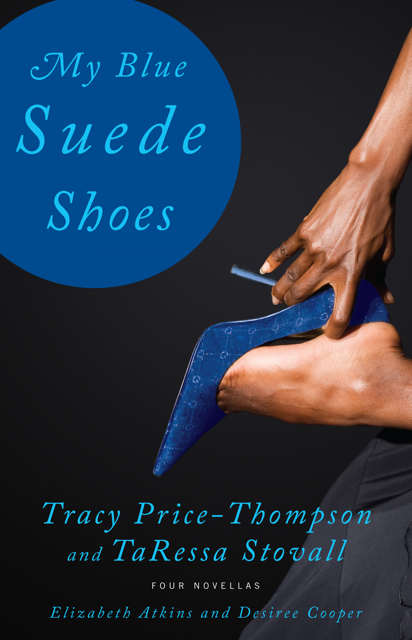 "My Blue Suede Shoes" by Tracy Price-Thompson and TaRessa Stovall, with Elizabeth Atkins and Desiree Cooper, 2011, Atria, $15, 310 pages
There's no way it's ever going to happen. Let somebody walk all over you? Uh-uh. From clerks to clients to clergy, you always get the respect you demand. You're a strong woman, and you're not taking any stuff from anybody. They can get steppin' if they think they can step on you.
But behind closed doors, well, that may be a whole different story. Read more in "My Blue Suede Shoes," a collection of four novellas by Tracy Price-Thompson and TaRessa Stovall, with Elizabeth Atkins and Desiree Cooper. They're sometimes hard to read but impossible to forget.
• Cornelia Christine Smart – known to thousands of fans as CC – had it all: two beautiful homes, a smokin' car, an adorable daughter that she had adopted, and a high-powered television career. But CC was high-maintenance, and nobody could please her – least of all, her little girl. In the first novella, "Breakin' It Down," by Desiree Cooper, CC finally broke down herself, but not before doing the unthinkable.
• Everybody in the office warned Regina Wilson against getting too involved with her clients, but as a social worker in one of Brooklyn's worst neighborhoods, she couldn't help it. One more month, though, and she'd be out the door and on to another career. That left just enough time for a tough case: a smart young woman had performed her own abortion and almost died. Why? In "Brotherly Love" by Tracy Price-Thompson, Regina learned the truth she suspected all along. Was it safe to get involved again?
• Living in Atlanta's ritzy Buckhead section, Monique Worthington knew that she had it good: an influential job, a great social life, money, and a wonderful man. Yes, Monique and her husband, Armstrong, were among Atlanta's best-loved citizens. But in "Breakin' Dishes" by TaRessa Stovall, people would have loved to know Monique's best-kept little secret.
• And Charmaigne Carson had stars in her eyes for all the right reasons. Marcus Robinson had just put a stunningly huge diamond on her finger, and after a whirlwind six-week courtship, they were getting married.
Marcus was everything Charmaigne ever wanted in a partner. He was tall and handsome, rich, powerful, and loving. But he was also controlling, and in "The Wrong Side of Mr. Right", Charmaigne needed to listen to her inner self and the wise words of her best friend's Jamaican grandmother.
In their introduction, authors Tracy Price-Thompson and TaRessa Stovall urge women to watch out for one another, and after reading these four novellas – each with a domestic violence theme – you'll be more than eager to do that.
Each story keeps readers guessing at a Will-She-Won't-She scenario, hoping until the end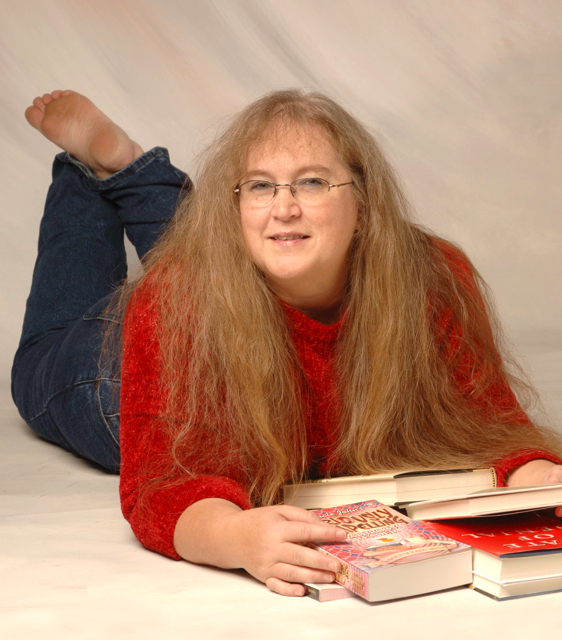 that the end isn't what we fear it might be. I won't tell you whether or not everything finishes Happily Ever After for any of them, but I will say that you won't be disappointed.
Quick to read but hard to tear yourself away from, "My Blue Suede Shoes" is one of those books you'll want to share with your friends. So go ahead. Step on out and get it.
---
The Bookworm is Terri Schlichenmeyer. Terri has been reading since she was 3 years old and never goes anywhere without a book. She lives on a hill in Wisconsin with two dogs and 12,000 books. Her self-syndicated book reviews appear in more than 260 newspapers.