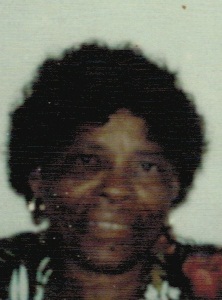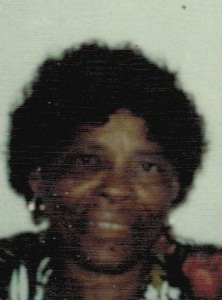 Yvonne Lauretta Scott of Estate Carlton, Frederiksted, died on March 16, at Gov. Juan F. Luis Hospital. She was 74 years old.
She is survived by her daughters: Sharon Thomas, Judith Henry and Eloise Henry; adopted daughters: Janet, Robin Hector, Jonas and Carolyn Joseph-Bannis; sons: Glenroy Williams, Handel Livingston, Dane and Shawn Henry; grandchildren: Marlon Mack, Samantha Williams, Latoya Barton, Avante Barton-Hurst, Kellisha Livingston, Taeshannah Henry, Marvin Barton, Orvil Williams, Kevin Williams, Kai Nielsen, Eurthon Williams and Daniqua Henry; great- grandchildren: Amaysha Hurst, Akila and Akeem Mack, Juvante Hurst, Kymani and Kymia Nathaniel; daughters-in-law: Patricia Joseph, Vanya and ALika Mack; sons-in-law: Ivan Barton, Carl Yhan, Winston Hurst Jr. and Casey Nathaniel; sisters: Mildred Aska, Ruthlyn Aska-Martin and Violet Maurice; and brothers: Gersham "Fatty" Aska and Joseph Scott.
She is also survived by nieces: Jean Smith, Eileen Palmer, Ingrid, Janay, Annette Greene Baptist, Cora Kobel, Beverly Kitrell, Angela and Roselyn Ephraim, Theolinda Knowles, Trulipe, Olivette, Cheryl and Carol Maurice; great nieces: Janice, Kerisha, Melanie, Sharde, Dominique, Madeline, Ella, Kaiya and Andrea Douglas, Monique Grant and Tracey Brown; nephews: Canrad and Glenroy Ephraim, Luciene and Vanley Aska, Albert and Bernard Aska, Trevor Williams, Eustace Maynard, Roy Baptiste, Ira, Lesroy, Maurice and Denroy; and great nephews: Ira Davis, Ken, Collin, Rodney, Palmer, Devon Douglas, Kelly and Kemba Frederick and Richard Kameron.
Other survivors include special friends: Evelyn Joseph, Marie Harris, Patsy and Leroy Willock, Avril, Margaret, Roland, Hyacinth Gordon, Yvonne, Samuel, Daisy, Destin, the family of the late Nella Henry, Five O, Ruth Martin, Pastor and Sister Bernard, the Wesleyan Holiness family, Annette Parker, King Zacari and family, Tan Tan Joseph, Dulcie Aska, Earle and Carly Yhan, Pedro Montes and family, Skeety and Mertle; cousins and other relatives and friends: Maxine Scott, Jean John, Jackie Burke, Kerma Jarvis and family, Roy Davis and family, Clancier, Fitroy Crump, Claudelle Samuel, Sharon Hopkins, Janice, Blondel, Iodel and Shelton Christia, Pauline Willock and Richard.
There will be a viewing held at 11 a.m. followed by a funeral service at noon on Tuesday, April 5, at the Beeston Hill Wesleyan Holiness Church. Interment will be at Kingshill Cemetery.
All arrangements are by James Memorial Funeral Home Inc.