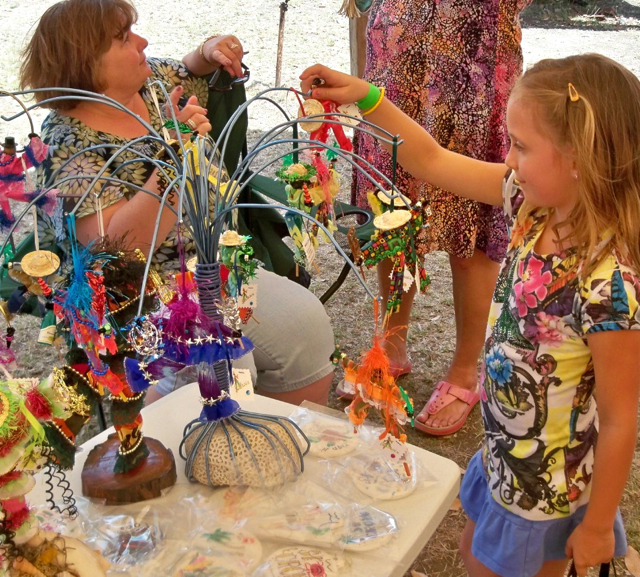 Sunday was a beautiful day for the public to browse and buy during Starving Artists Day at Whim Museum.
The parking lot still had open spaces shortly after noon, and that usually doesn't happen at Starving Artists events. It was not so beautiful for food vendors and artists because there were not as many people to sell to as they had hoped.
Some vendors conjectured there wasn't enough advertising for the event. Roger Nickell, who attends the show regularly with his wood-turned items. said the sign promoting the show should have been put out on Queen Mary Highway a couple of weeks ago, not a couple of days ago.
St. Croix Landmarks Society Director Sonia Jacobs Dow said the spring show is always smaller than the November show.
"There is still a good variety of art and good food," she said.
If the customers were a little sparse, so were the crafts people; 48 took part in this, the 23rd annual spring show and sale. Generally, there are as many as 70 artists and food vendors.
There was still a good selection of quality works of art – everything from toe rings to tie-dyed T-shirts.
Luis Flores returned to the show after a few years absence, displaying his Caribbean cottage music boxes. He makes them from balsam wood using corrugated paper for roofs. The cottages are painted with acrylics in bright hues, as are the little shutters, railings and trim. He even puts them in nice white cardboard boxes, making them easy to transport.
New at the show were honey products from the Honey House. Toni Downs, farmer and beekeeper, said she was feeling pretty good about the attention she was getting with her honey products. She had candles, lotion, lip balm and soap she made from beeswax and honey. She had a basket of red ripe tomatoes for sale too.
"Everything from the farm comes together to make other things," said Downs.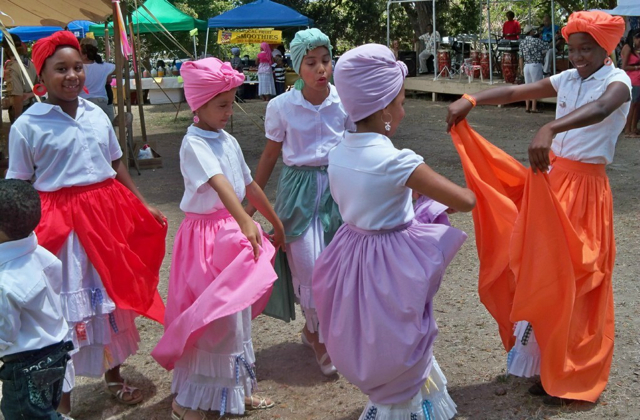 Fabric designer Yemaya Jones displayed brilliant Caribbean-colored, hand-dyed, silk fabric and clothing hanging from her tent. Jane Akin brought acrylic originals and prints, displayed in the main tent on the center of the grounds. Kathleen Kroska showed her paintings and cards in a spot close to the entrance and under some shade trees. Lea Ann Robson, of From the C, was selling beautiful sea glass jewelry that looked like blue and green gems from the sea.
Boy Scouts from Troop 227 helped park cars and sold cookie dough mix to help fund their trip to the Philmont Scout Ranch in New Mexico in July.
Musical entertainment was provided by Junie and the Jungle. "De Nuestras Raices" – which translates as From Our Roots – danced the Bomba.
Children did arts and crafts under a tent. On display at the museum were art works of 60 students in the Congressional Student Art Competition sponsored by Delegate Donna M. Christensen.
Country Snack Stand from the rain forest had fruit smoothies and drinks to wet one's whistle. Diane's Roti Master was the spot for fresh, hot meat or veggie rotis.