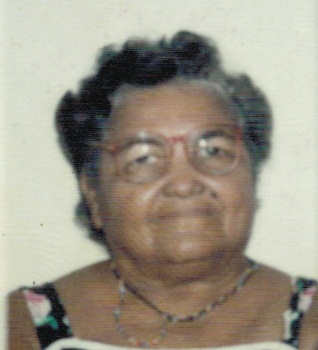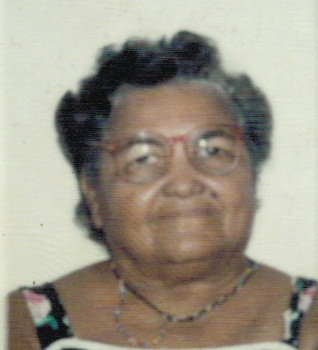 Eulogia Santos affectionately known amongst her neighbors as "Gwelita" of LaGrande Princesse died peacefully on Tuesday, April 5, at her residence. Born in Culebra, Puerto Rico, Eulogia worked at her Princesse store for many years. After retiring, she dedicated her life to helping and guiding those in need of shelter and love. She was 87 years old.
She is survived by her children: Francisco Felix, Canuto, Cecilio, Daniel Perez and Julia Perez; grandchildren: Daniel Felix, Vilma E., Vilmari, Francisca, Frank M. and Glendaly Felix, Flor Perex II, Canuto Perez Jr., Maria , Jose, Michael, Luis , Carlos, Luis D., Julisa, Luis and Sheila Perez, Vie Engerman, Antonio Sanchez Jr., Roman L. and Paulina B. Sanchez, Nereida M., and Rueben Encarnacion Jr.
and Rafael Acevedo Jr.; sister, Creciencia Santos; brothers: Benito and Antonio Santos; daughters-in-law: Anselina Medina and Milagros Medina; sons-in-law: Antonio Sanchez and T. Roach; as well as other relatives and friends, who shared many happy moments and love, too numerous to mention.
A viewing will be held at 10 a.m. and a funeral service will take place at 10:30 a.m. on Tuesday, April 19, at the Holy Cross Catholic Church. Interment will take place at the Kingshill Cemetery.
All arrangements are by James Memorial Funeral Home Inc.