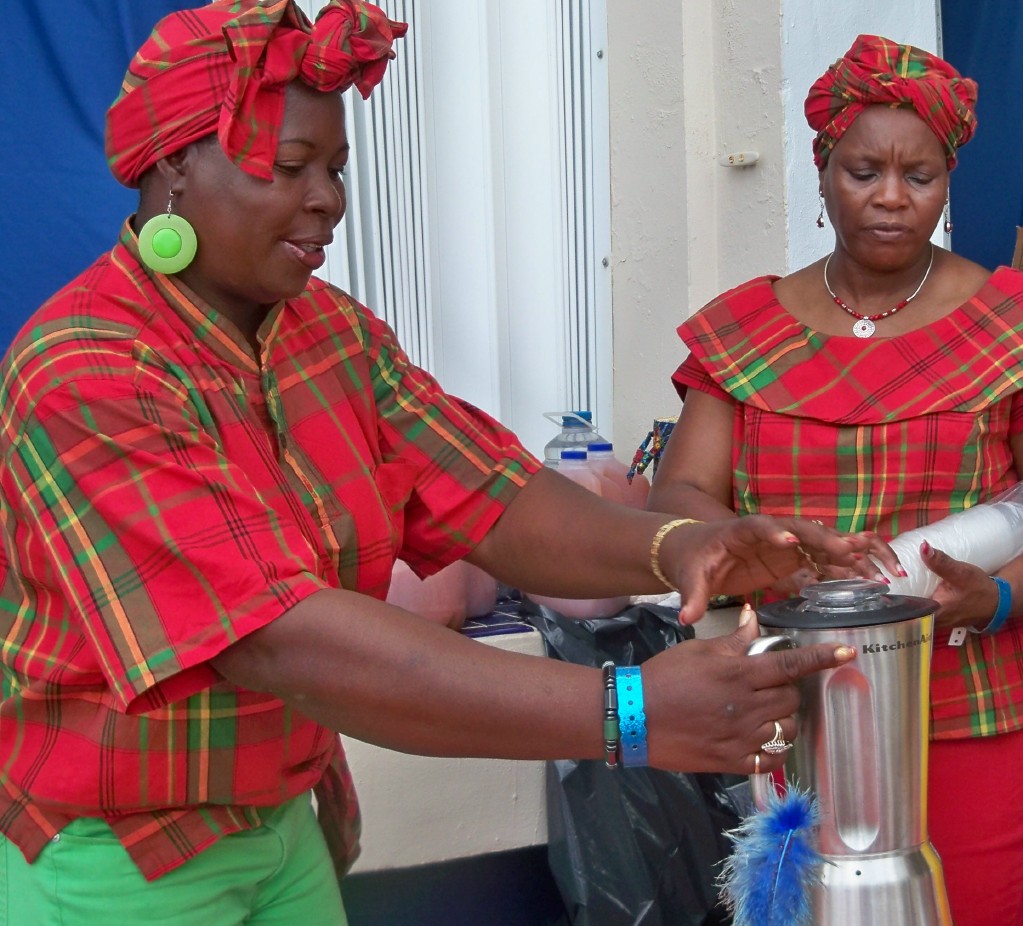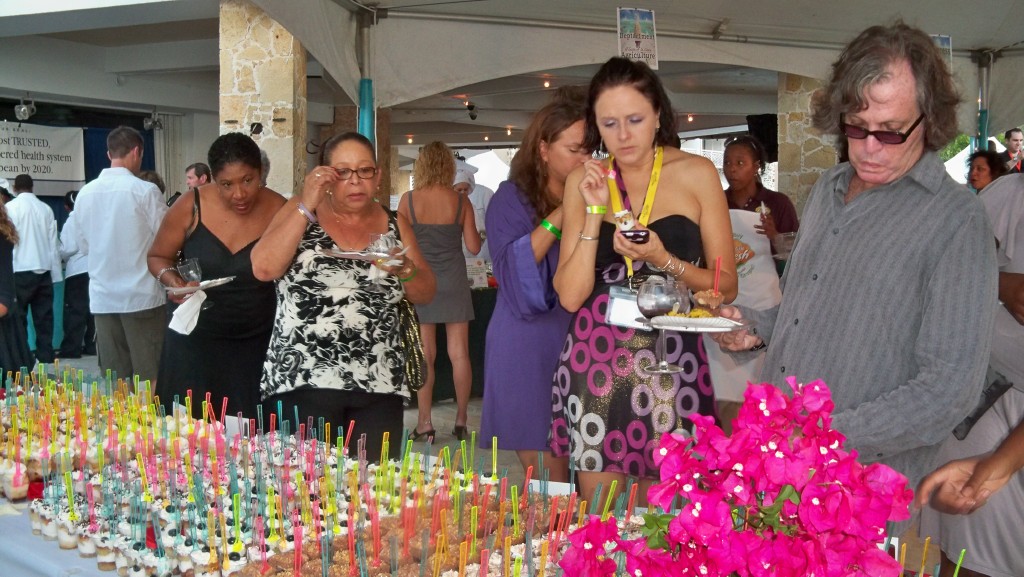 Calvin Belle, owner of Spratnet Beach Bar, was his usual jovial, big, smiling self Thursday night, but he was on the South Shore instead of his usual position behind the bar on the North Shore.
"It is great to be here," said Belle, who was on hand for this year's Taste of St. Croix. Although primarily a fund-raising event, the Taste also brings people from across the island together, as illustrated by Bell's presence.
There was Belle from the North Shore at South Shore Divi Carina Bay Resort and Casino. Also there was Luis Hospital CEO Jeff Nelson, along with workers from the Department of Natural Resources and the Energy Office, staff from the governor's office and residents who just enjoy a night out.
On the beach side of the resort more than 60 eating establishments were presenting the best they had to offer. Taking them up on that offer were more than 1,600 residents.
Kevin Jackson, general manager of the Resort, made that attendance estimate based on the fact that all the parking lots of the resort, and the casino, were full.
Among those serving food were adult students Jennifer Sanders and Kwanzaa Francis of St. Croix Career and Technical Educational Center. They offered food grown by the V.I. Agricultural Department and prepared by students and Chef Anton Doos at the school. They made some very tasty sweet potato gnocchi with a basil cream sauce, sorrel chicken and breadfruit macaroons.
"I am glad, I am excited, and I am nervous to be here," said Sanders. Francis said he was excited more than anything else.
It was a wide array of food with everything from cold soup to fresh green salads.
Jacky and Carole Dastugue, of Jaccar Organic & Natural Sorbets, served a refreshing frozen terrine of four different layers of sorbet. Spratnet Beach Bar was serving up clam chowder. Keith James, De Cake Man, had samples of his specialty red velvet cake. The Pirate's Tavern served up spicy tacos complimented with cool Margaritas.
This was the 11th year for the event and besides the numbers, there were other indicators that the event keeps growing.
The lobby of the resort had a special decorating theme that had not been seen before. Michelle Marquis brought it to an aurora borealis light with cream-colored roses and hydrangea centerpieces and clear crystal beads draped and hung from the ceiling.
A Taste of St. Croix's primary beneficiary is the St. Croix Foundation and its education initiatives. However, it has donated $3,000 to the Department of Agriculture to promote the Virgin Fresh Marketing Campaign in a launch of the first series of Virgin Fresh coupons.
Through this initiative, $50 worth of coupons have been issued to 55 restaurants participating in A Taste of St. Croix. The event also provides for culinary and hospitality training for students at St. Croix Central High School and CTEC. Funds are also given to the Patrick Henry Hospitality Scholarship.
Volunteer Alicia Moore said she was there because "I enjoy the event and the atmosphere." She has attended for two years. This was her first year as a volunteer. She added the food is great, too.
The St. Croix event has been named one of the 10 Best International Food and Wine Festivals by Forbes Travel . This year about 10 travel writers attended the event.
"The events held this week definitely put St. Croix on the map," said Roger Dewy, executive director of St. Croix Foundation.
In conjunction with Taste of St. Croix two events are left this week.
A sunset barbecue sponsored by Banco Popular will be held Friday atop Fort Frederik to coincide with Sunset Jazz at 6 p.m. Cost is $50 per person.
On Saturday, Kids Cooking Classes will be taught by women chefs catering to children ages six to 12 years old. A parent or guardian must be present and the cost is $25 per child.
Major sponsors are American Airlines, V.I. Department of Tourism, H. Douglas and Jeannine Schrock, Reliable Rentals, Banco Popular, FirstBank, Hovensa and more.