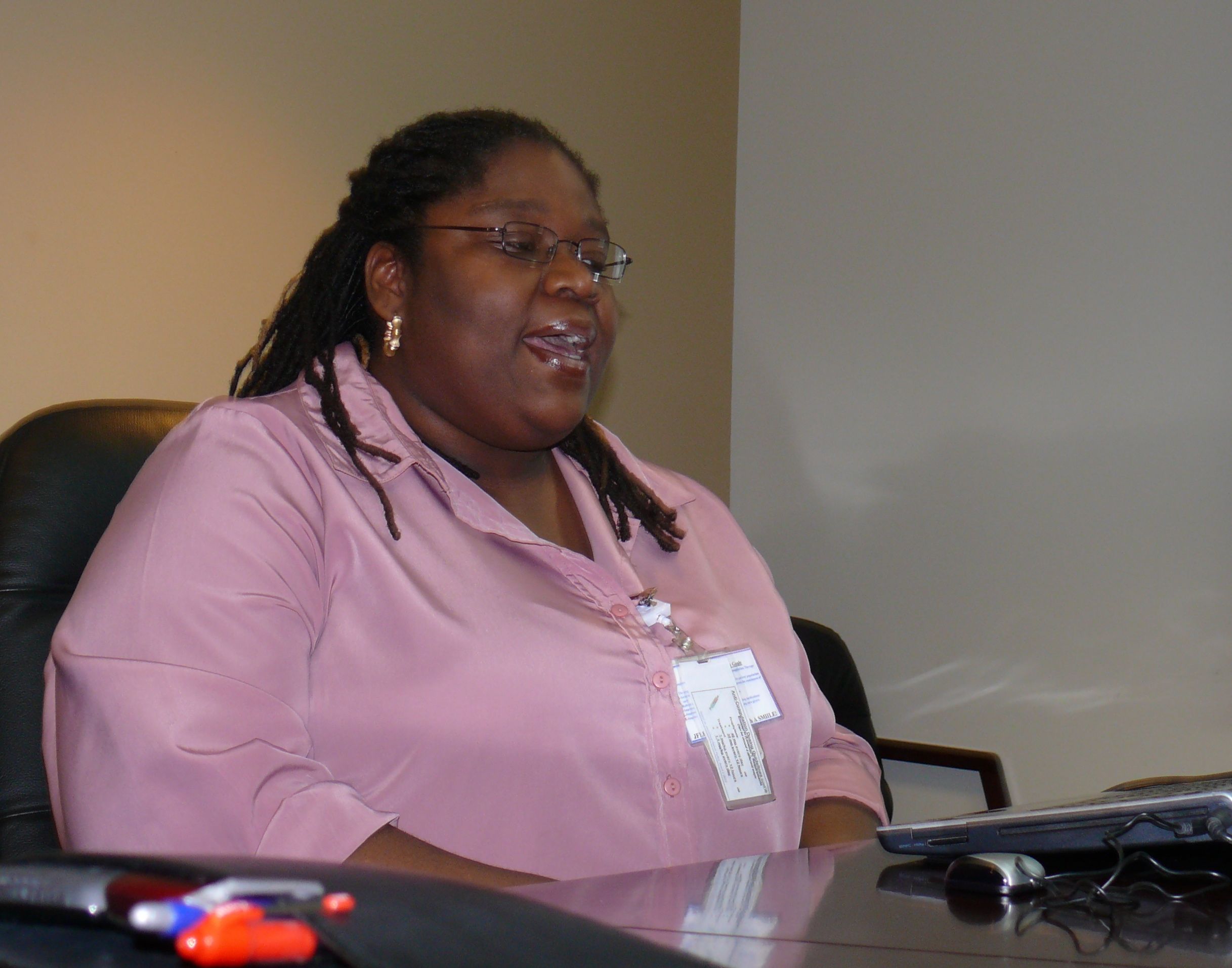 In its fight to rise above the financial woes and troubled certification inspections of recent years, Gov. Juan F. Luis Hospital is winning some battles on both fronts in its pharmacy by implementing a high-tech quality-control process, hospital officials said Tuesday.
The quality-control process, known as Six Sigma, was developed for Motorola's electronics factories in the mid-1980s, said Luis Hospital Chief Operating Officer Darice Plaskett at a press conference at the hospital Tuesday morning.
"Throughout the process it helps identify defects or delays in our systems and processes," Plaskett said. Eliminating sources of error or delay translate into cost savings and improved quality she said.
Named for a bit of statistical math describing the likelihood of a mistake, a six-sigma process will produce less than 3.4 errors per million procedures, actions or products, as the case may be.
The hospital has begun implementing this process within its pharmacy operations, identifying the root causes of delays and unfilled prescriptions, quantifying the costs of those errors and instituting new technology and new procedures to streamline the process, according to Laura Forbes, the hospital's pharmacy director.
Looking at the data, Forbes and the hospital found roughly 67 percent of orders received in the pharmacy were filled successfully, leaving 33 percent unfilled, she said.
"We found 80 percent of the time a prescription was not filled, the medication was just not available," while the rest were for a variety of reasons such as illegible handwriting or misspelled drug names, she said.
"Our goal is zero defects by May 1, meaning we will make sure there are no instances where medication is not available at Juan Luis," Forbes said.
Analyzing the root causes of delay through the six sigma method, Forbes and her team noted the procurement process was large and cumbersome, "like a big bowl of spaghetti," taking up to a month to complete.
Streamlining that process means having medicines available quicker for patients, which reduces the par levels the hospital needs to keep on hand, saving money, and also reduces the amount of medicine likely to expire before it is prescribed, again saving money, she said.
Finance and purchasing procedures play a role too, she said, and they have found they can get much better pricing and drug availability if they prepay for most of their pharmaceuticals in one lump sum and rely as much as possible on their primary vendor.
The hospital reallocated $500,000 initially slated to help upgrade its emergency room in order to prepay for medicines, and expects to be able to repay the $500,000 within a year, just out of savings at the pharmacy, she said.
While the savings will take time to materialize, they have already benefited from the prepayment plan by being at the front of the line when purchasing, she said. Just last week, the hospital got notice about a nationwide shortage of the dialysis drug Zemplar, and was able to lock in its supply even as other institutions start to face shortages, she said.
The hospital is also adding software modules to its existing Meditech hospital billing management system and plans to automate the entire process, said Reuben Molloy, chief information officer at the hospital.
The system has 24 separate modules that can be incorporated into the system, covering most facets of hospital business, from intake management to payroll, Molloy said. The pharmacy management module should be up and running by October, he said.
Along with tracking purchases and inventory levels, it has bedside verification, where the patient's chart has a bar code and the prescription has a bar code, so the right patient gets the right medication at the right time, he said. And there is a record of every medication given, so anyone can look at what has happened already regardless of where the medication was administered, or if the patient has been moved to a different unit.
According to Forbes, all of these measures to streamline and improve the pharmacy processes should directly save upwards of $1.5 million per year in the pharmacy alone. And always having the correct drugs available will save much more in extra medical care that would otherwise have been unnecessary.
"We calculate the cost of not having medicines available is roughly $7 million (per year)," Forbes said.
The hospital is trumpeting these movements toward greater efficiency as part of an ongoing rebranding effort by its new Chief Executive Officer Jeff Nelson, a specialist in turning around troubled institutions.
Hired at the beginning of the year, Nelson has also been holding town meetings to get public feedback, has posted the hospital's financial statements on the hospital's website (www.jflusvi.org) and has set up a team of volunteers from all parts of the hospital and tasked them with submitting ideas for improving care and better serving the public, among other actions.
The task force has come up with some long-term goals for the hospital, with the ultimate objective of becoming "the most trusted, patient/family-centered healthcare system in the Caribbean by 2020."