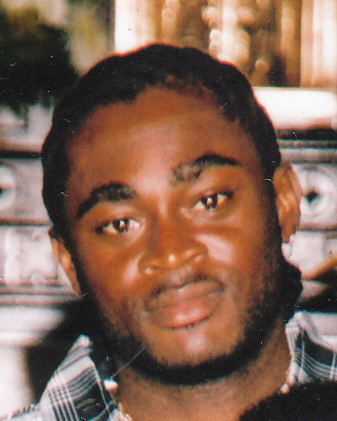 Troy Ikey Gomes, better known as "Bullet," of Savan died on April 14, at the age of 31 at Roy Lester Schneider Hospital.
He is survived by his mother, Andrea Edwards; father, Linroy Gomes; children: Tronecia and Trovinique Gomes; sisters: Shenneth Gomes-Belle, Terres Gomes and Colleen McCarthy; god-sister, Jamilyn Browne; brothers: Vaughn Gomes, John Gomes, Mikail Gomes; aunts: Donna Matthews-Jeffery, Alvarie Edwards, Naomi Edwards, Jacqueline Francis, Esmie Edwards, Jasmine Gomes-Fabian, Hazel Sebastian and Kathleen Rogers; uncles: Kelvin Edwards, Jason Barnes, Emette Gomes, Willie Gomes, Grantley Gomes and Leo Gomes; niece, Adia Belle; and nephews: Ja'val Gomes, Ja'nai Gomes and Zion Gomes.
He is also survived by best friends: Lashawn Lake, Marisel Melendez, Kelvin Smith, David Charles, Tony Browne and Roger Francis, special friends: Curstine Wrensford, Lasauna Walker, Diane Peterson, Terrance Philip, Nilda Marciglio, Wendy Roberts and Sherese Potter; cousins: Douglas Daniel, Dmitri and DeAna James, Calida Ambrose, the Daniel family, the Barnes family, the King Family, the Martin family, the Gomes family (Antigua), Cereen Maduro and family (Tortola), the Fabian family (Antigua), Andy Matthews, Glenroy Herbert, Philmore and Kai Phillip, Kenroy Benjamin, Lynisha Samuel, Kavaughn and Kayla Edwards; as well as many other friends and loved ones too numerous to mention.
The first viewing will be held from 5-7 p.m. on Friday, April 29, at Davis Funeral Home Chapel. The second viewing will be held from 8-9 a.m. on Saturday, April 30, at Davis Funeral Home Chapel. The service will follow at 10 a.m. at All Saints Cathedral. Interment will be in Eastern Cemetery.
Arrangements are by Davis Funeral Home.