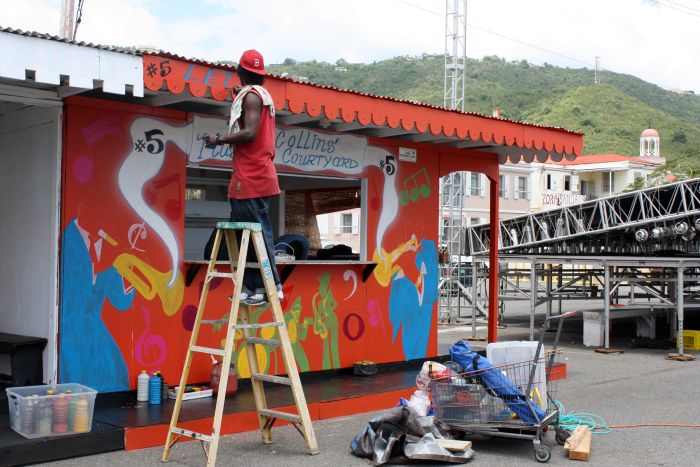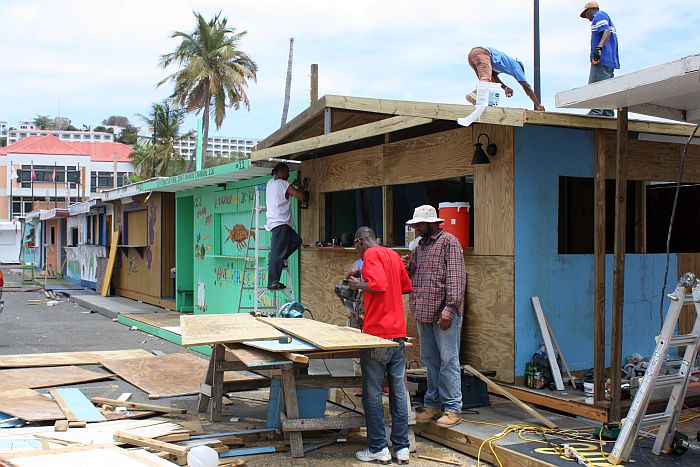 With acts such as Pressure and Rock City headlining a star-studded list of local artists, the St. Thomas Carnival Village is the place to be this year.
Preparations—including setting up everything from the bandstands to the rides—have been under way at Fort Christian Parking Lot, and local booth owners are expecting this year's turnout to be good.
Ruth George has been working in the Village for more than 30 years, but her mother has owned the booth that serves mostly dishes from the British Virgin Islands for at least 40 years. On the menu at Booth #5 is corned pork, pigtail and dumplings — the kind of "stuff you don't get all year around," George said.
"After all these years, we have our own customers that keep coming back," she said. "The only issue we've ever had is the music, but we have a great lineup in the music department this year, so I think everything's going to go well."
The Village opening is set for 6 p.m. Friday, with band such as Jammerz HP and Pro Style — a young soca group that has been gaining strength in the territory — hitting the stage after the beginning ceremonies. This year's Village honors Collins Wesselhoft, best known as the lead trumpeter in the legendary Milo's Kings, which will also be featured during the opening night lineup.
Sweeter Band and Cool Session are scheduled for Saturday night; while Rock City, Daddy Jones and Sugar Band are expected to come full force during Monday's "Fete 'til You Sweat" lineup.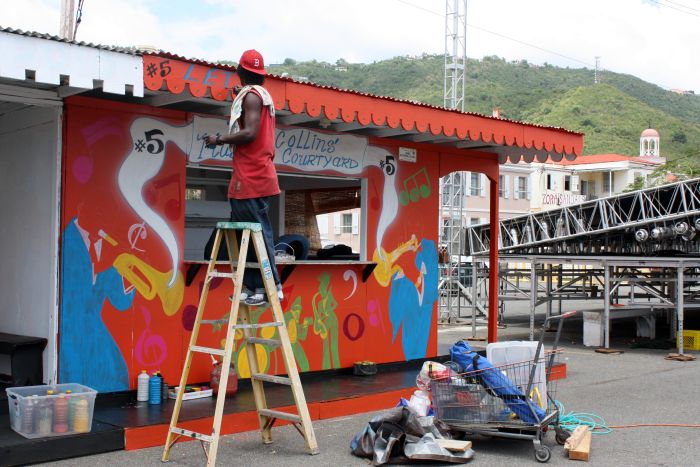 Carnival Committee officials confirmed Tuesday that the organization should be sticking to the schedule posted on its website.
Along with the rides, the delicious food offered at the Village is also a draw for residents, and this year promises the return of many favorites, such as the Barbados Association's Flying Fish Booth.
"Our booth has been here about 15 years, and business has always been great," said Lyle Battiste, who said this year would be his second working in the Village. "As a matter of fact, this booth always has a line for food because we have the famous flying fish."
Battiste said he expects to see the "same turnout plus some more" this year.
Booth #24, which took first place in last year's booth competition, also returns this year with a wide array of local drinks.
"As our specialty, we do all kinds of drinks," said owner Cristobal Caraballo. "This is the one booth that no matter what the drink, you can find it here."
Caraballo said this is his 13th year in the Village.
"Some years have been good, sometimes it's been rough. But last year was very good, and I expect the same this year," he said. "It is always fun to be here during Carnival, and I hope everyone has a good time."