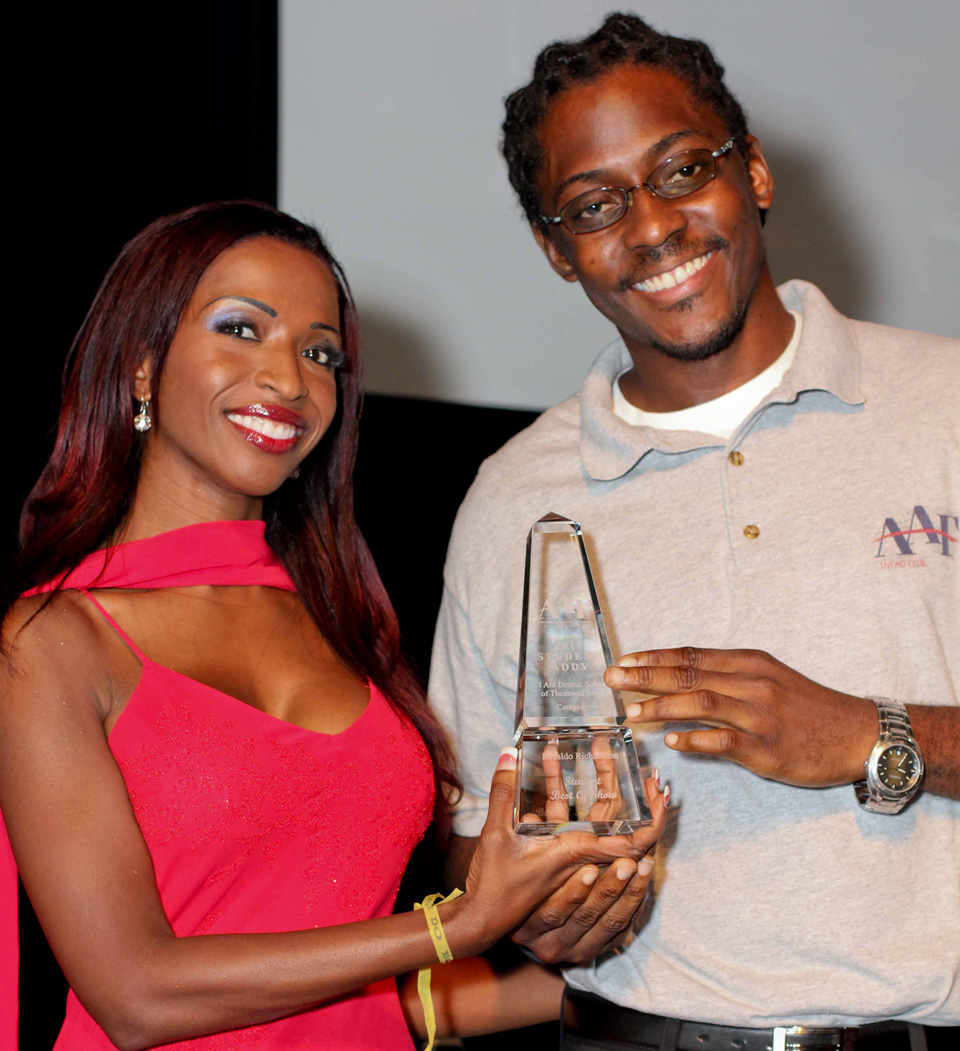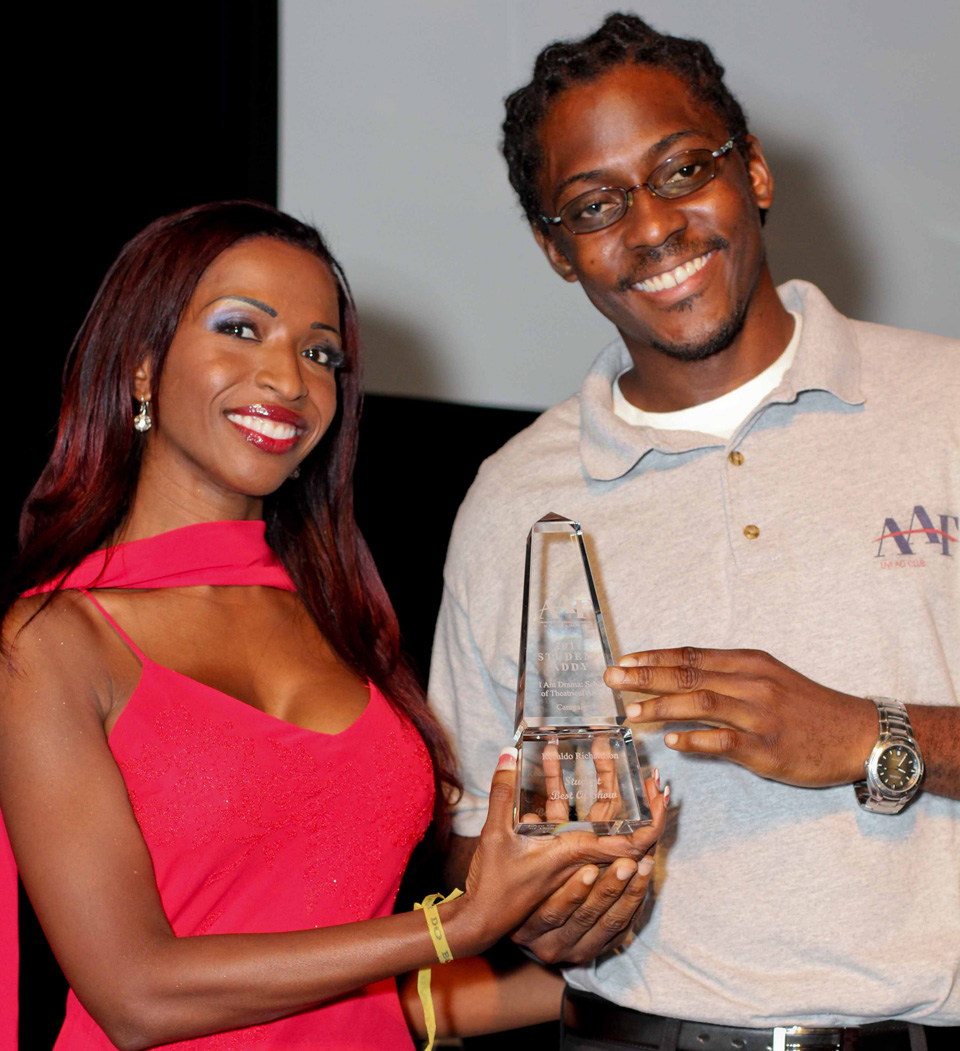 University of the Virgin Islands senior Recaldo Richardson won the Student Addy Award for Best of Show at the 2011 Addy Awards held on April 30 for his advertising campaign. Presented by the American Advertising Federation (AAF) of the U.S. Virgin Islands, the award show recognizes outstanding advertising in the territory. Richardson won for his "I Am Drama: School of Theatrical Arts" campaign. It included print, radio and television advertising. Richardson, president of the AAF UVI Ad Club, also created a Facebook page for the campaign.
"Winning this award was the crowning achievement thus far in my advertising and marketing career," Richardson said. He called it "a jewel in the crown of my academic achievements." Richardson, who is majoring in business administration with a concentration in marketing, hopes to own an advertising agency and be a marketing consultant.
UVI Ad Club members assisted the AAF USVI in the organization of the event, including serving as red carpet photographers, award delivery ushers and helping with registration and payment. The members also celebrated on stage with Richardson while receiving a standing ovation from the audience. Members of the AAF UVI Ad Club hope to attend the AAF student conference in the fall.