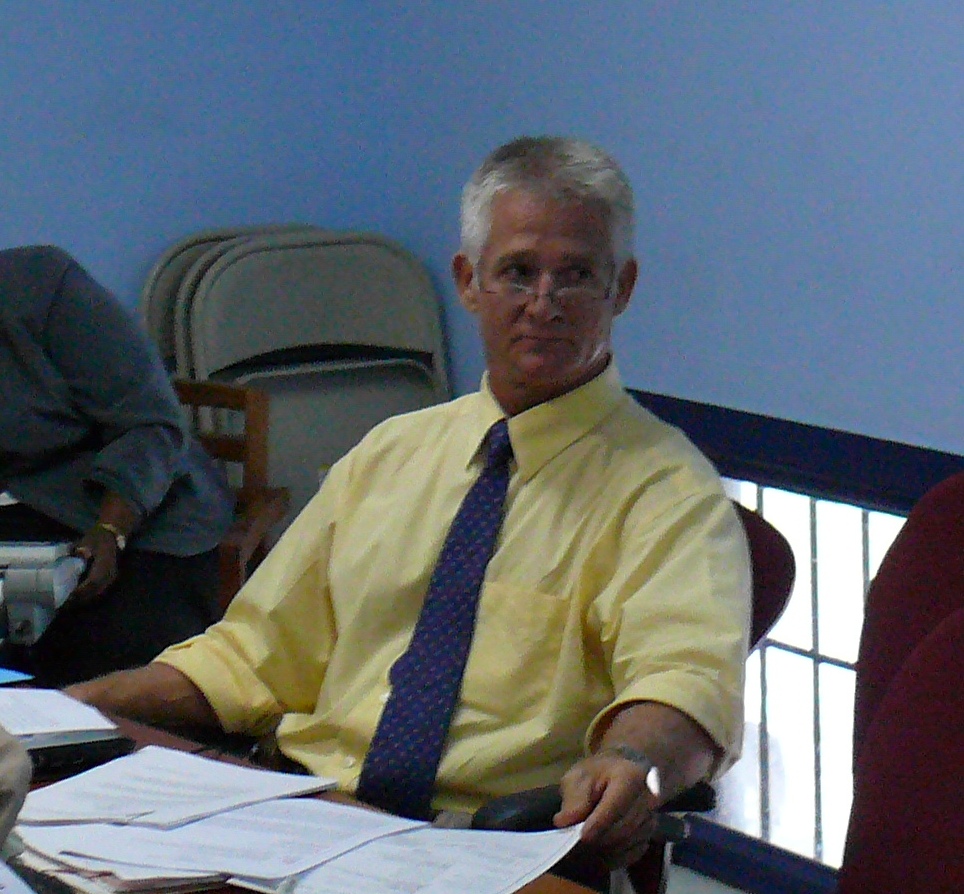 The Waste Management Authority's governing board on Wednesday approved spending of no more than $2 million for fill material and heavy operating equipment to cover over and restore the south slope of St. Croix's Anguilla Landfill.
A9 Trucking has already completed much of the work, which was necessary after a long-burning underground fire at the landfill was dug up and extinguished early this year, May Adams Cornwall, the authority's executive director, told the board.
"It needed to be covered over to prevent any possibility of fires rekindling," she said. The slope also needed to be stabilized in preparation for sealing the landfill for methane gas collection. The fire, not an uncommon problem in landfills, had burned for years and needed to be extinguished in order to begin preparing the landfill for closure by the end of this year.
The board also approved a two-year contract extension for up to $400,000 with the legal firm of Hawkins, Delafield and Wood to help handle a variety of WMA legal issues, including a memorandum of understanding with the V.I. Water and Power authority, contract issues with Alpine Energy to build a trash-burning power plant, and contracts for the building and design of a waste transfer station on St. Croix.
Also approved was $356,000 to Microsoft Dynamics for financial management software and support. The new system will better enable the authority to report and access information in real time and streamline all its financial processes, from purchasing to payroll, WMA Chief Financial Officer Deandre Atwell said. All her research showed Microsoft Dynamics to be the industry leader and most trusted, reliable provider, she said. The authority's existing system is fragmented, with a separate network for each island, while the new system can be accessed online and would cover all WMA facilities.
Perhaps more importantly, it may help keep the federal government happy. "Our system cannot accommodate the level of detail ARRA (a federal stimulus act) requires," Atwell said.
In other business, Cornwall said the Department of Planning and Natural Resources has issued Territorial Pollutant Discharge Elimination System permits for WMA water treatment plants at Red Point, Anguilla, Mangrove Lagoon and Cruz Bay. The U.S. Department of Justice and U.S. Environmental Protection Agency accepted data showing compliance of the Anguilla, Mangrove Lagoon and Cruz Bay plants as part of its consideration to remove them from long-standing federal consent decrees. The Red Point plant data "is still under review," she said.
Board member J. Brion Morrisette was unanimously voted to become vice chairman of the board, and new board member Stephen Jones Sr. was welcomed to his first meeting.
Board members present were: Morrisette, Jones, Chairman Dodson James and by telephone: Darryl Smalls and Llewellyn Reed.