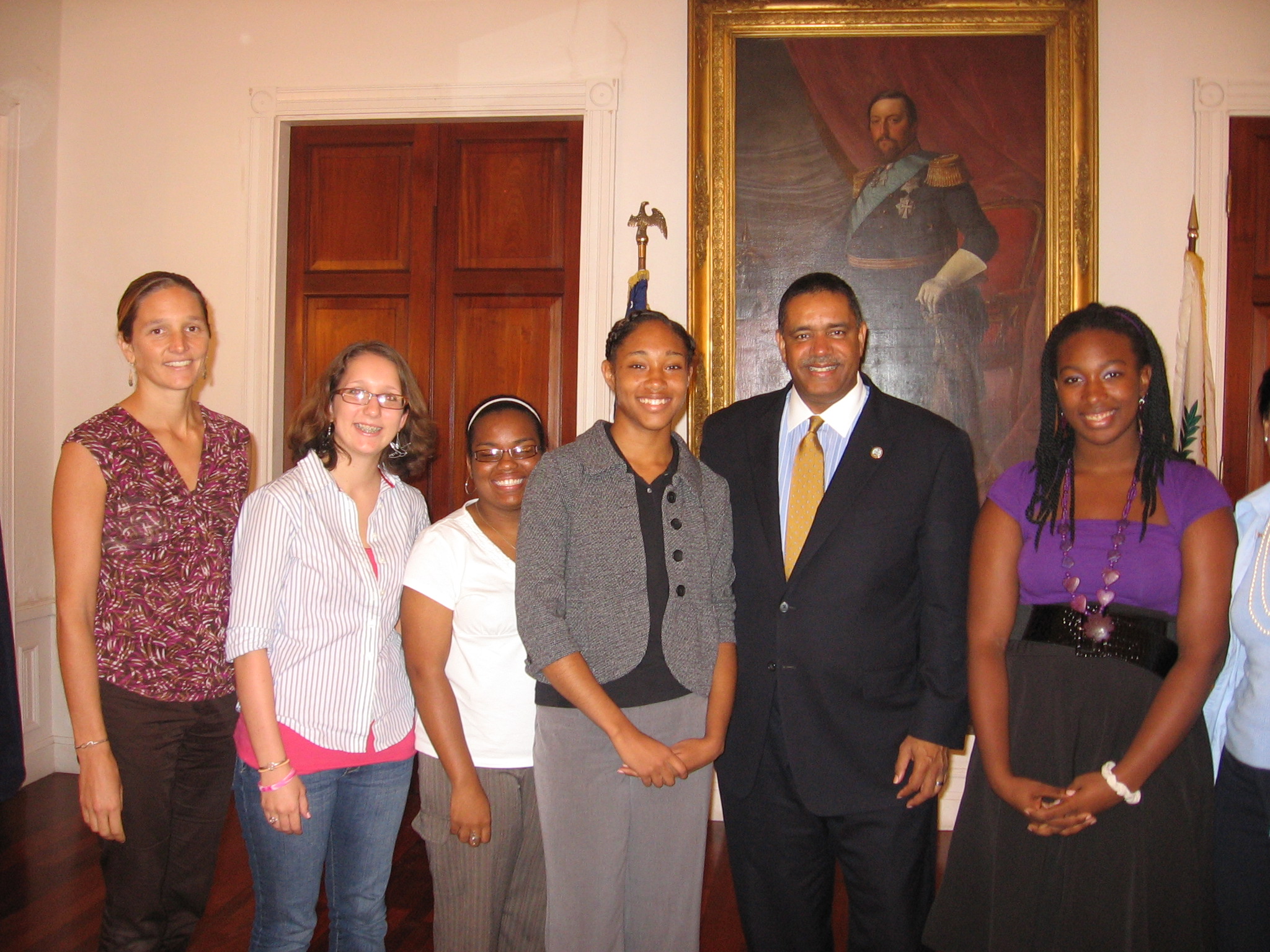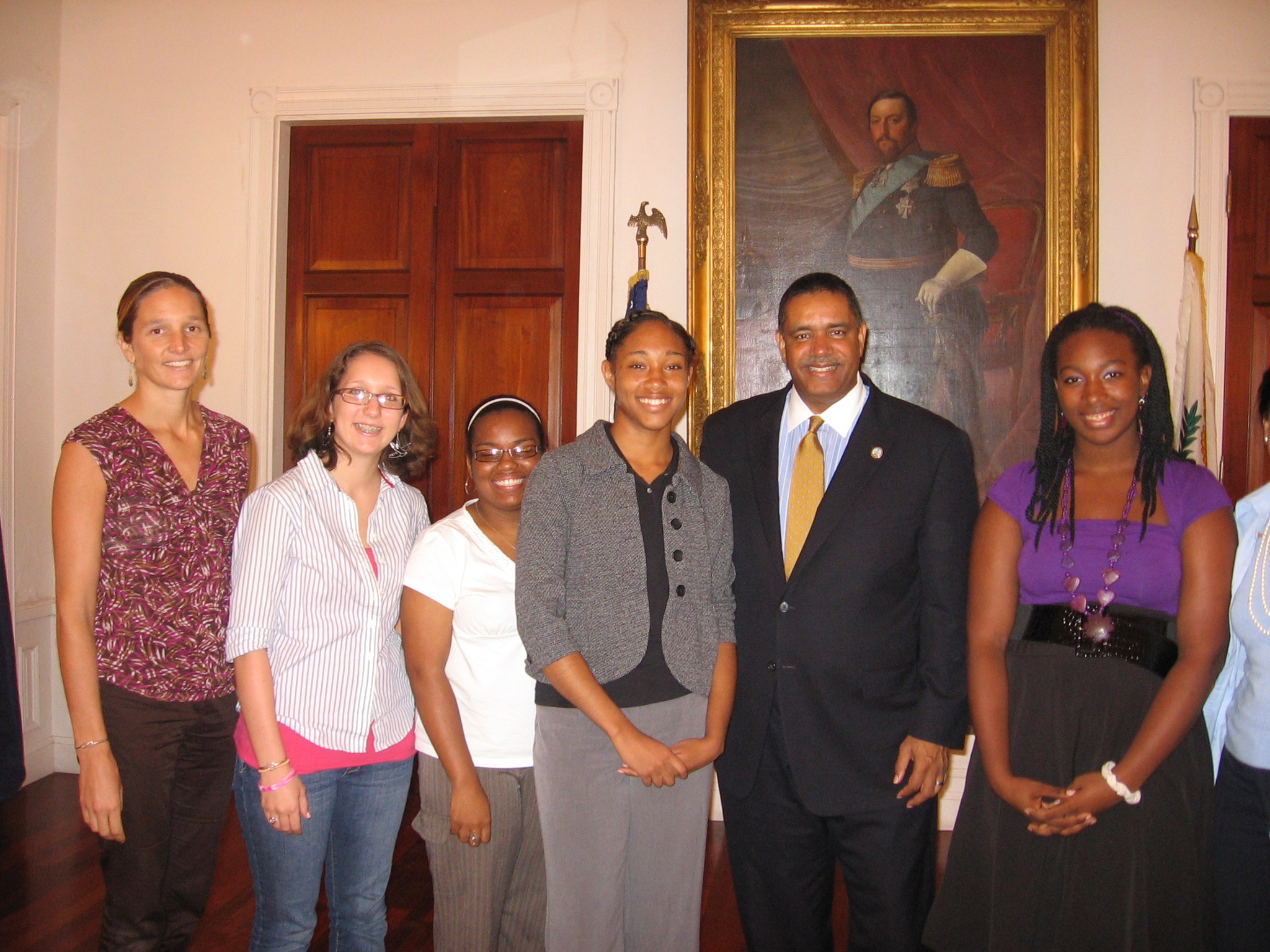 The Good Hope school Interact Club members Shani Cox, Ashlee Douglas, Nyasia Santiago and Eliza Mongeau along with Acting Head of Upper School Leslie Hamdorf and Director of Development Susan Kraeger joined Interact members from all of St. Croix's secondary schools in a meeting with Gov. John P. deJongh Jr. at Government House on Friday, Nov. 13. Students from around the island were picked up at their respective schools and bused with a special security escort to Christiansted for the event. The meeting was designed to allow the island-wide membership of each school's Interact Club the opportunity to ask Gov. deJongh questions about the government's position on a variety of issues facing the island, its residents and its future. Students queried the governor on a variety of topics including: how the island could be made a better and safer place to live and support tourism; local agriculture, its distribution and how to sustain it; education in the public schools and how to keep students engaged through graduation; teen pregnancy; disaster plans for the island; illegal guns and drug enforcement; and the economy.
Ashlee Douglas of The Good Hope School shared that she and her classmates had observed and interpreted homelessness on the island for her for her AP Art class. She asked the governor what was being done to address the problem here and on all the islands. The governor explained that the street people that were easily observed did not represent all the homeless (estimated to be about 200 people) on St. Croix. He said the government is working with non-profits to address the issue, including a grant to purchase an apartment building to be used as transitional housing as individual needs were being addressed. He cited medical and mental health issues as well as economic factors that contributed to homelessness.
The governor praised the Interact students for their commitment to their community through their clubs and answered all their questions thoughtfully and with good humor. H e also graciously accepted birthday wishes from the students and shared with them his superstitions around Friday the 13th.
Interact is a Rotary International service club for young people ages 14-18. The Good Hope School has been affiliated with Interact for several years, and its club members raise money for an orphanage in Uganda.