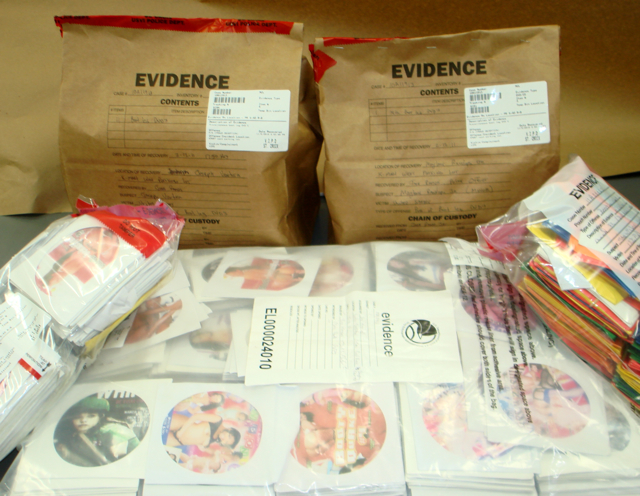 More than 1,000 illegally reproduced DVDs – known as "bootleg" DVDs – were seized Saturday by St. Croix police from several locations around the island.
In announcing the crackdown Tuesday, the V.I. Police Department said the local officers were assisting FBI agents who have the jurisdiction to enforce copyright infringement and video piracy crimes.
The videos were confiscated Saturday from street vendors in the Pueblo, Golden Rock, Consumer Gas Station and Kmart west parking lots. At least four people were identified as illegal distributors, and the FBI will follow up on those cases, according to St. Croix Police Chief Christopher Howell.
"This is a vexing issue," Howell said of the sale of illegal videos. "Not only do these illegal sales affect the revenues of the motion picture industry, they undercut the sale price of the legitimate local vendor who pays V.I. taxes. The vendors who engage in this illegal practice have a blatant disregard for V.I. laws. Although this is not a life-or-death issue, it is yet another example of the "Broken Window Theory," which points out that if law enforcement tolerates the small crimes, larger crimes will continue to flourish."