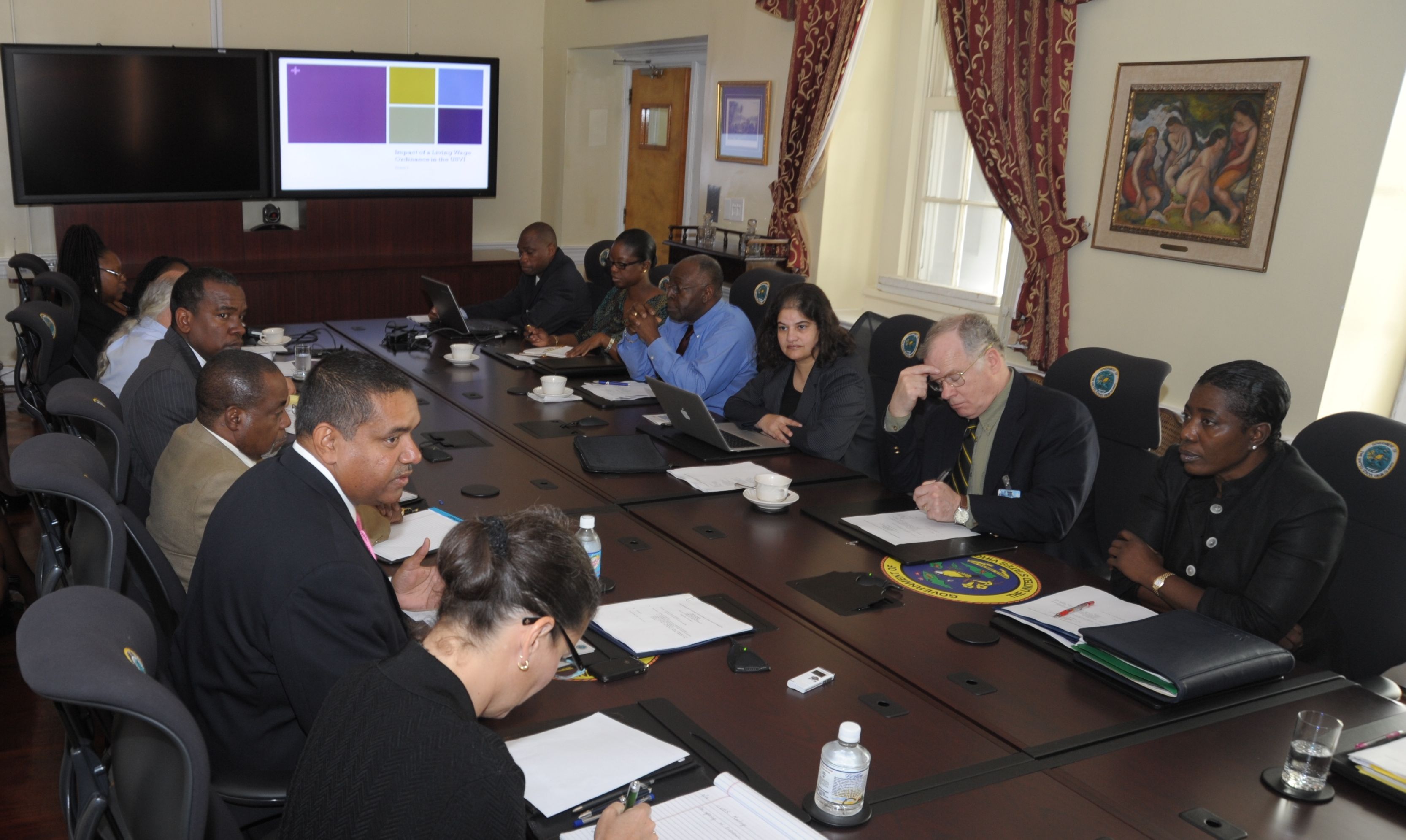 Gov. John deJongh Jr. convened the Comprehensive Economic Development Strategy (CEDS) Committee on Wednesday at Government House, St. Thomas, meeting with federal officials to discuss the economic development goals of the territory.
According to the U.S. Economic Development Administration (EDA), a CEDS is required in order to apply for investment assistance under the federal EDA's Public Works or Economic Adjustment Assistance Programs.
The (EDA) defines CEDS as a participatory planning entity designed to help create jobs, foster more stable and diversified economies, and improve the standard of living in the U.S. Virgin Islands.
The CEDS is comprised of members of the governor's financial team, representatives of the private sector and nonprofit leaders.
Much of the discussion centered on small business development, information technology, infrastructure, public utilities and renewable energy sources, according to a statement from Government House.
EDA consultants Zenia Kotval and John Mullen led a discussion on the cost of living in the territory.
The 27th Legislature passed legislation to direct the Bureau of Economic Research to develop an economic self-sufficiency standard for the territory. The results of the yearlong study were presented at the meeting and will be forwarded to the Legislature in March.
"With our current operating deficit and substantial budget shortfall projected for next fiscal year, we must strive for greater efficiency in government operations, and must continue to seek new sources of additional revenue," deJongh said in a statement about the meeting.
The committee and its guests also discussed economic trends and challenges that the islands would likely face in the next five years, including steps needed to help prepare for these shifts.
Recommendations range from continuing to develop a better and more educated workforce and improving infrastructure to ensuring access to capital and further streamlining licensing and permitting processes, according to Government House.