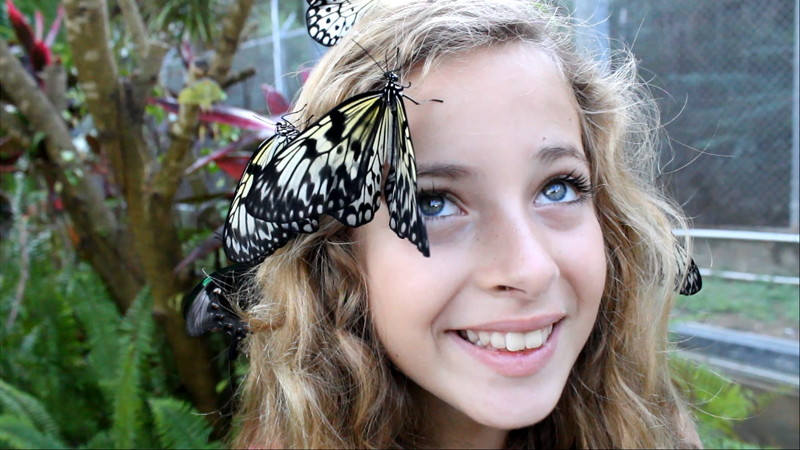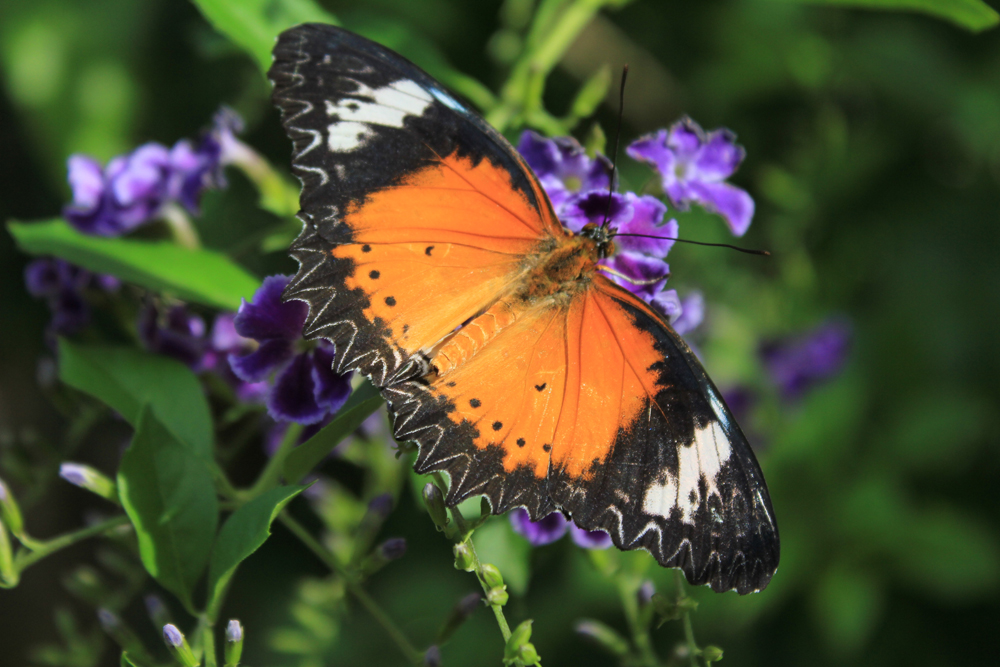 Coral World Ocean Park recently expanded its operations by reopening the former Butterfly Farm at Havensight as the Butterfly Garden, according to a release issued by Coral World Tuesday.
Coral World General Manager Trudie Prior said, "We are pleased to be able to bring this attraction back to life. We know many locals were disappointed when the Butterfly Farm closed."
The Butterfly Garden originally opened in 2005 under the ownership of Butterfly Farm, which has operations in Aruba and St. Maarten. The company closed the Butterfly Farm in July 2010 because it was not achieving financial expectations.
Prior noted, "We saw a benefit in offering Coral World with the Butterfly Garden as a combined ticket, tour, and enhanced membership category. Coral World has very limited space for expansion, so we view the Butterfly Garden as an off-site exhibit or extension of Coral World."
In addition to reopening the Butterfly Garden, Coral World has brought Shawn Carcelli, the "Bird Lady," from Paradise Point to the Butterfly Garden. Shawn offers daily bird shows and photo opportunities on the porch at the entrance.
Admission to the Butterfly Garden includes the bird show and a guided tour of the butterfly enclosure. "We have plans to enhance the landscaping around the current facility to attract local butterflies and hummingbirds," said Prior. With this improvement, visitors will be able to view exotic butterflies inside the enclosure and walk paths on the outside to view local varieties.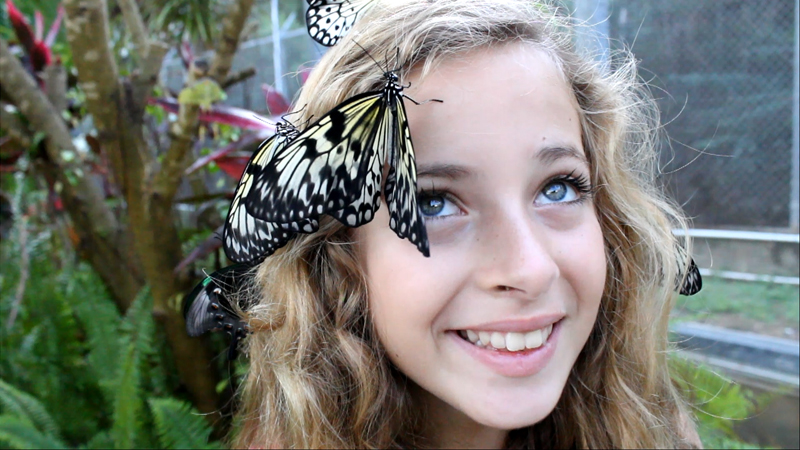 Although Coral World has rehired most of the former Butterfly Farm staff, they've picked existing Coral World staff member Sarah Stuve to manage the new Butterfly Garden.
"Sarah's long-term experience caring for zoological specimens, including over two years caring for animals at Coral World, made her a natural choice to lead the staff at the Butterfly Garden," Prior added.
Coral World Curator Lee Kellar said, "The life cycle of a butterfly is fascinating, and most people rarely have an opportunity to see butterflies emerging from the chrysalis and spreading their wings for the first time."
Kellar added that butterflies are excellent pollinators and that understanding their role has become more important with the decline of bee populations.
According to the release, the Garden encourages school groups to visit and currently offers an art program taught by Nina Cohen called "Parent and Me" for pre-schoolers that focuses on butterflies.
The Butterfly Garden is located adjacent to Havensight Mall and the West Indian Company Limited cruise ship dock. It is currently open seven days a week from 8:30 a.m. to 4 p.m., although the schedule from May through October will vary.
Admission for locals is $9 for adults and $5 for children (children under 3 are free). Joint Coral World-Butterfly Garden annual memberships are also available. For more information about hours, activities, and prices call 715-3366.