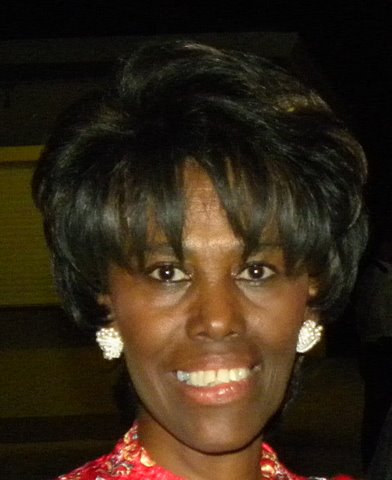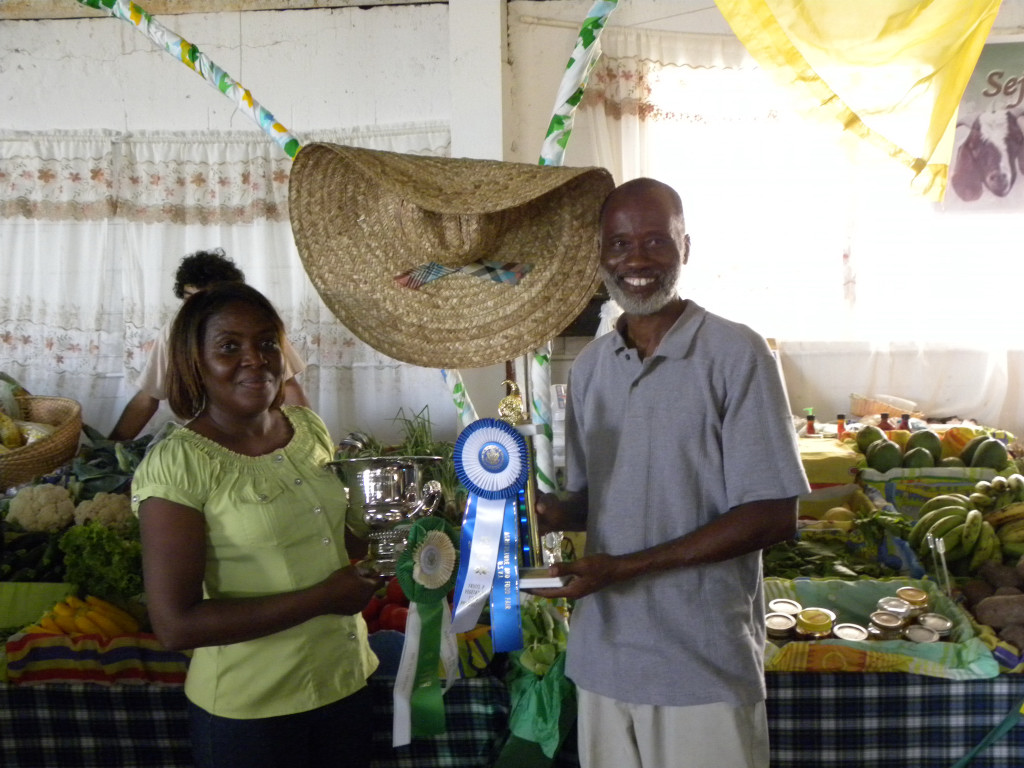 With the suggestion and encouragement from fellow St. Thomas farmer Al Wade, Jr., I set my sights on attending the St. Croix Ag Fest for the very first time. Thus, in mid-January I went to the Cooperative Extension Service at the University of the Virgin Islands for information about filing an application, only to be told that the process had been closed since 2010.
After getting past the old instinct to rail against the shut door, I sent an appeal to Nate Olive at the Sustainable Farm in St. Croix, who has been selling my products for the past several months.
The response from Nate was not encouraging as their application had been submitted late, and he wasn't sure of his own participation.
My next appeal was to Dale and Yvette Browne of Sejah Farm in St. Croix with whom I had done business in the past year and who had been wonderful hosts during a trip last year arranged by the Department of Agriculture (DOA) for St. Thomas farmers to see firsthand the work being done by farmers in St. Croix. Yvette responded in the affirmative, and my excitement began to bubble up.
I checked with other St. Thomas farmers about their possible participation and realized that I would probably have been the only one participating in the 2011 Ag Fest.
However, since there was still not much in the way of produce from the farm, I chose to rely on displaying the value-added products created from the fruits and herbs grown on my farm as well as by other farmers. And so began a race against the clock to ensure a good showing by Virgin Islands Fruit Preserves, a subsidiary of Precious Produce Farms (PPF).
Sorrel had to be harvested, cleaned, peeled and quick-frozen prior to preparing jelly, jam and syrup for my Drizzlers. My lone soursop tree on the farm was struggling with pests, so the fruit available were of a poor quality. However, I got lucky when a ruckus from marauding thrushies in a couple of trees on the farm above PPF alerted me to the fact that there were ripe or ripening soursop in the trees on that farm.
Thankfully livestock farmer Tuitt allowed me access to some of his fruit. Trees at one of the other PPF locations also yielded a few fruit, so soursop jelly and Drizzler were able to be prepared.
The lemongrass is among the few plants that still flourish on my farm. This very hardy herb has proven to be able to withstand long periods without water. So, lemongrass jelly could be prepared.
Although my basils had long dried up, I was able to get some beautiful Genovese basil from Bordeaux farmer Vivian Thomas when she came to the Farmers Market at Yacht Haven Grande earlier in the month. Basil jelly was added to the list of value-added products. My passion fruit vines had yielded quite an abundance of fruit, whose pulp had been frozen, so passion fruit jelly was ready to be made.
This year there is going to be an amazing and terrific phenomenon. We will have two mango seasons. The crazy weather patterns of this winter so confused the trees that they bloomed out of season and produced an early fruiting. I didn't have to rely on waiting for mangoes to ripen, however, as I had stashed some from last season in my freezer, so a few jars of mango jam and a few bottles of mango Drizzler were on their way to the fair.
My good friend and fellow farmer, Mary Alexander, whose farm is across the street from mine in Dorothea, has a tree that bears the largest and most succulent star fruit, also called carambola or five-finger, I have ever seen.
She allowed me to harvest to my heart's content, so star fruit Drizzlers were created for the first time to be tested on the St. Croix fair attendees. What was interesting in preparing star fruit is how much water they contain. So although I was hoping to create star fruit jam, the result was very few jars of this delectable preserve.
The sole savory preserve was created from the two types of seasoning peppers grown on PPF. Although the trees suffered from a lack of water and a few simply dried up, there were enough to share with one of my chef customers and prepare a few jars of Aji Dulce relish to take to the fair.
The end result of my attendance at the 2011 Ag fest in St. Croix was a renewed vigor and enthusiasm to get PPF up and running at full tilt. Being able to share space with Sejah Farm market stand was inspirational.
Dale and Yvette Browne grow some fantastic organic produce. There were enormous cauliflower, papaya, cute little patty pan squashes, zucchini, beautiful round red globes of tomatoes, heavy pumpkins, tubs of green beans (to name a few vegetables) and, of course, vegetable and ornamental seedlings. I was privileged to share space with their award-winning display.
They won first prize in the Farmers Market Fruit and Vegetable Crop Production category and the Grand Prize – the Commissioner's Cup for their overall Farmers Market presentation. The other crop farmers in the Donna Samuel pavilion also had some of the most beautiful produce and lush plants that I have seen.
The only regret is that PPF left too soon. If at all possible, next year we will be there for the full three days of the 2012 Ag Fest.
June Archibald owns and operates Precious Produce Farms with locations in Dorothea and elsewhere in St. Thomas.
Please note the new e-mail addres: [email protected] or [email protected].