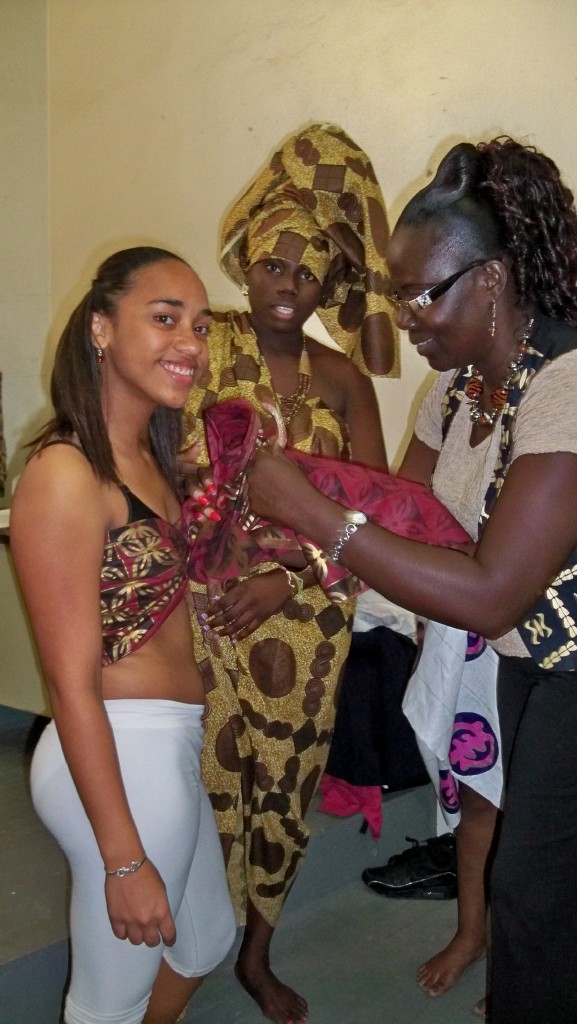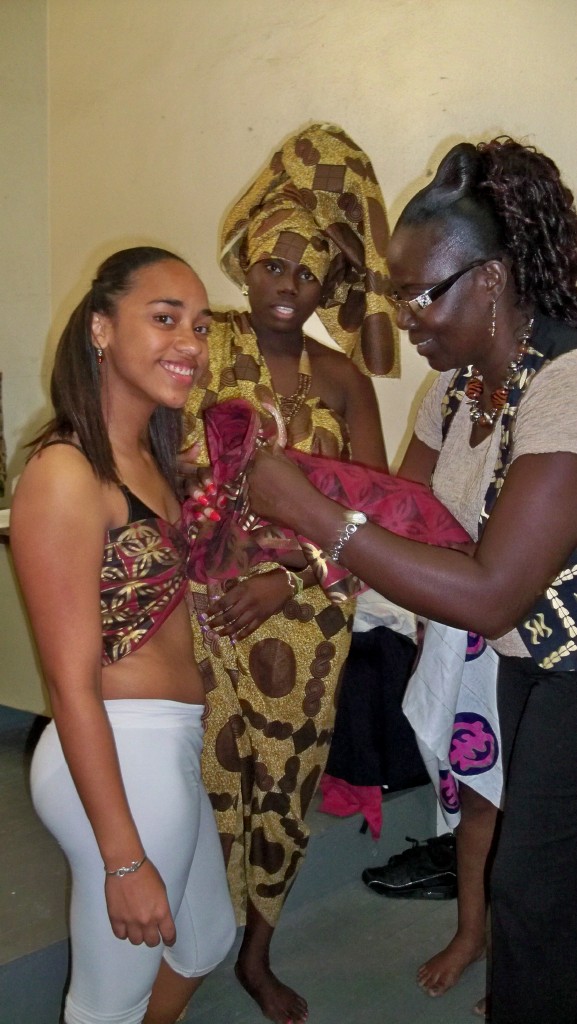 Students at Arthur A. Richards Junior High School wrapped up Black History Month on Monday with a program entitled "The Importance of Self-Awareness."
Storyteller, historian and teacher Oceana James told the students that understanding our origins is an important part in becoming self-aware. She said every historian says humanity began in Africa.
"We all as humans came out of Africa and were civilized on that continent," James said. "We as a people don't come from the interruption in history that is slavery. Our history spans thousands of years."
Gerard Emanuel, assistant director of Cultural Education, showed segments of the PBS documentary "The Journey of Man."
The documentary said geneticists came to the conclusion that the global family tree can be traced to one African man who lived 60,000 years ago. The documentary points out that human beginnings can be traced to the Kalahari Desert in Southern Africa. They came to their conclusion after reading blood samples of people from all over the world.
"We are all brothers and sisters with common ancestors," Emanuel said. "We are the source of humanity."
He told the students that the roots of early discoveries in mathematics, chemistry, the written word and philosophy began in ancient Egypt. "But there are many discoveries others have been given credit for instead of our ancestors," Emanuel said.
He had the students read aloud "Who Am I," a poem about local historical figures like General Budhoe and the three queens of the Fireburn revolt: Susanna Abrahamsen, Mary Thomas and Mathilde McBean.
"Our Crucian culture combined with African culture shows we are all alike," student Aida Dowdy said. "We are all human."
Local singer/songwriter Mada Nile entertained the students with her song, "I Would Like to See."
Students of Annette Gordon did a fashion show with traditional African women's wear and Crucian madras. The steel pan orchestra, and the school's band and choir also performed.