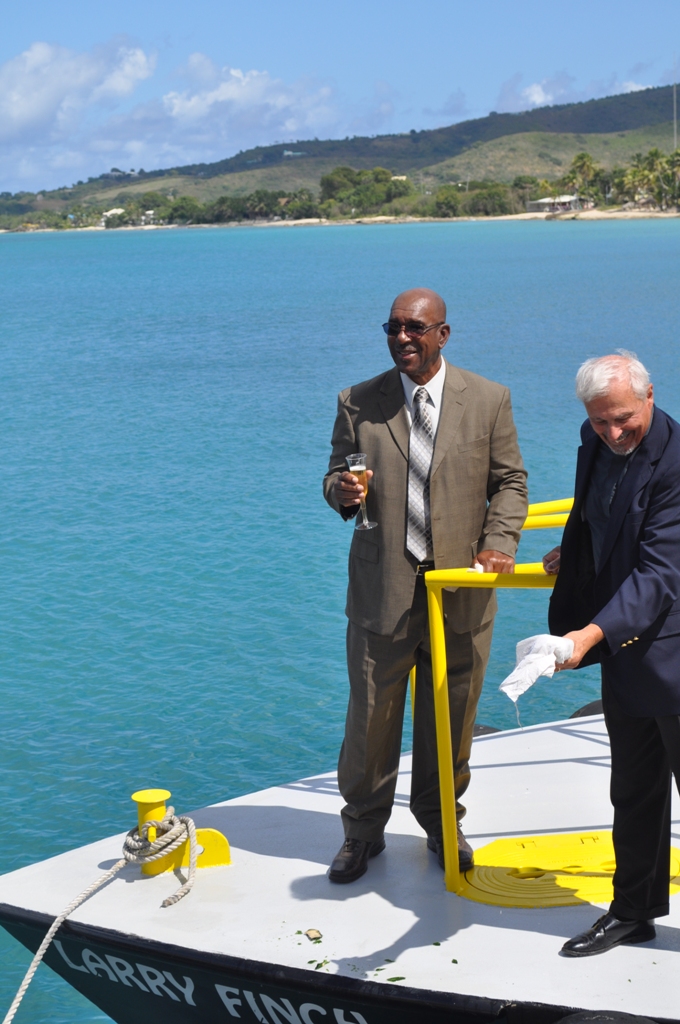 Longtime V.I. Port Authority employee Earl "Larry" Finch was all smiles at the Ann E. Abramson Marine Facility in Frederiksted, where VIPA named its newest pilot boat in his honor in a traditional boat-christening ceremony Wednesday.
Finch, who spent 30 years working for VIPA, spent the latter 13 of his career as the marine manager in St. Croix. He retired in 1999 and has spent his retirement involved in community service.
After the opening ceremonies, VIPA Assistant Executive Director David Mapp took the microphone and told the crowd how he and Finch loved gadgets.
"When I found out he was being honored, I told them 'Make sure you have the most advanced stuff on it, because it wouldn't be fitting without it,'" he said jokingly.
Then VIPA Chairman Robert O'Connor Jr. congratulated Finch on being honored.
"Larry is a person who has done his work beyond what one would expect – he really took his job seriously," he said.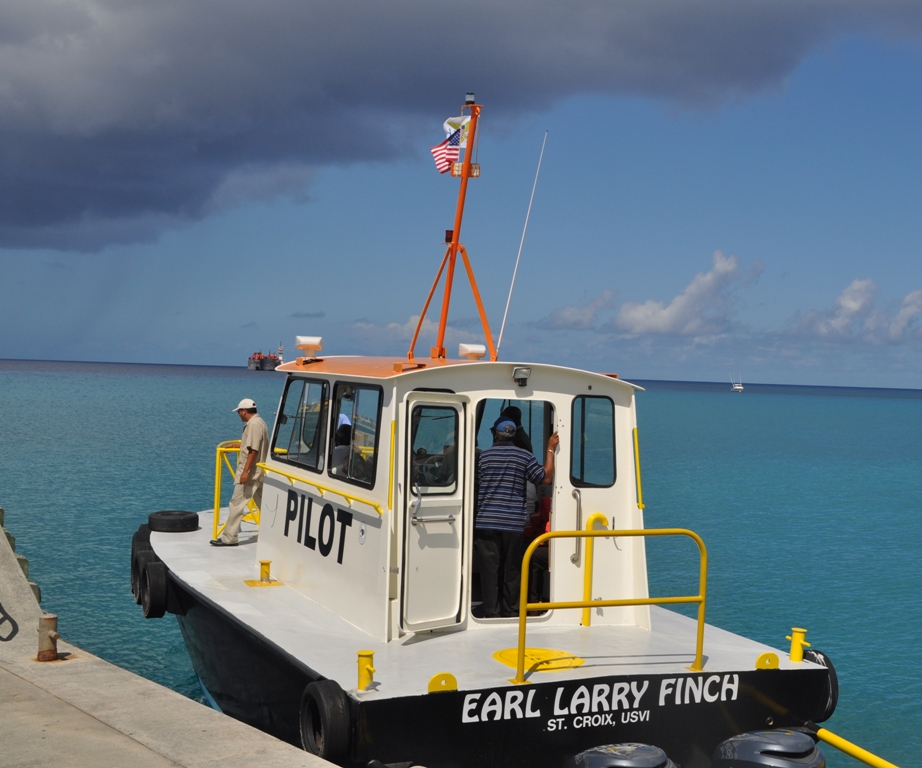 Finch, extremely humbled by the occasion, only spoke for a brief time to thank family members and the VIPA marine employees on St. Thomas who nominated him for the honor to the VIPA board. A plaque was then presented to him by VIPA, and his wife Magda received a beautiful gift basket.
Sparkling cider was served to supporters and then Finch and Pastor Robert Dendtler of St. John's Episcopal Church readied themselves aboard the boat. Dendtler, who provided the opening blessing for the boat, gave another brief prayer and then smashed the bottle against the bow, while the crowd erupted with applause and cheers.