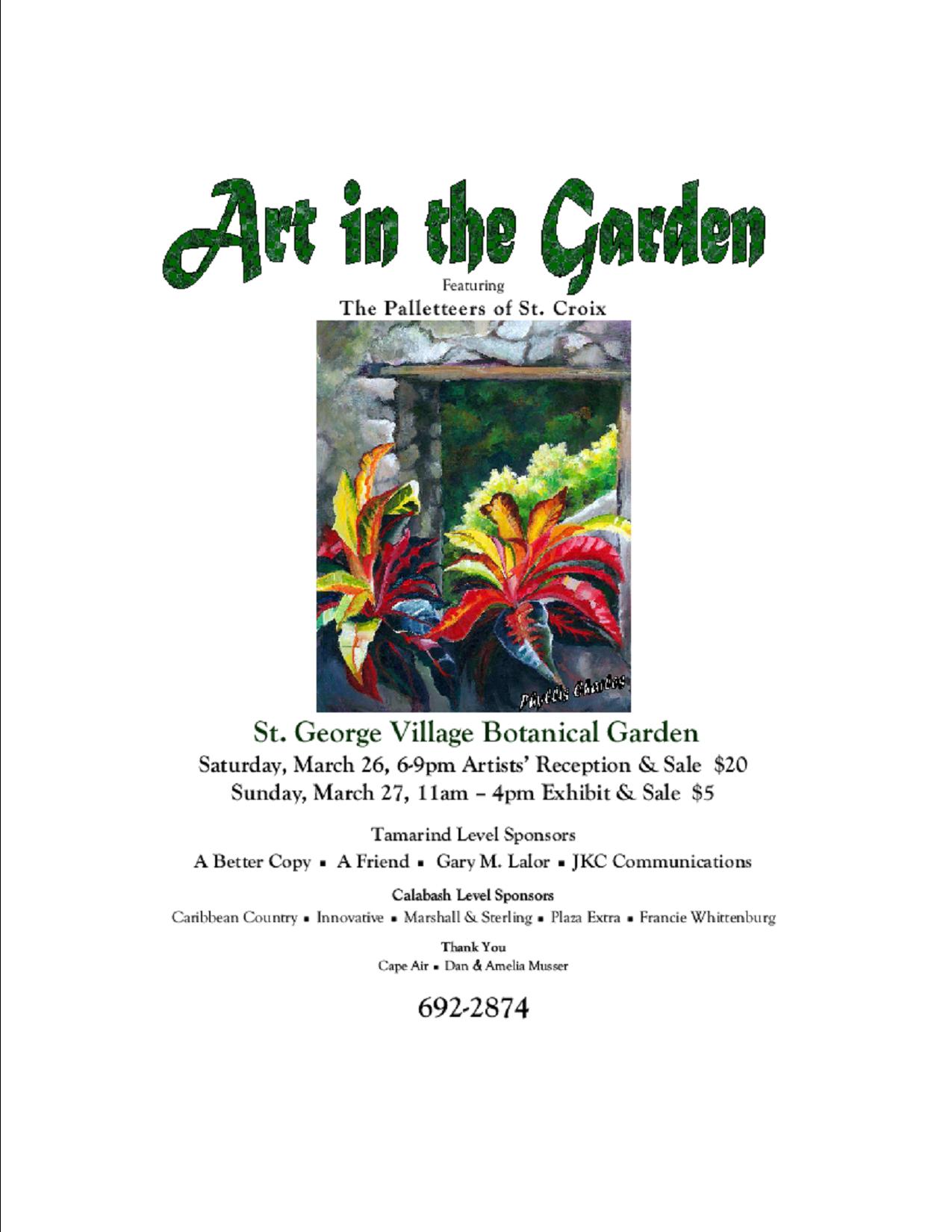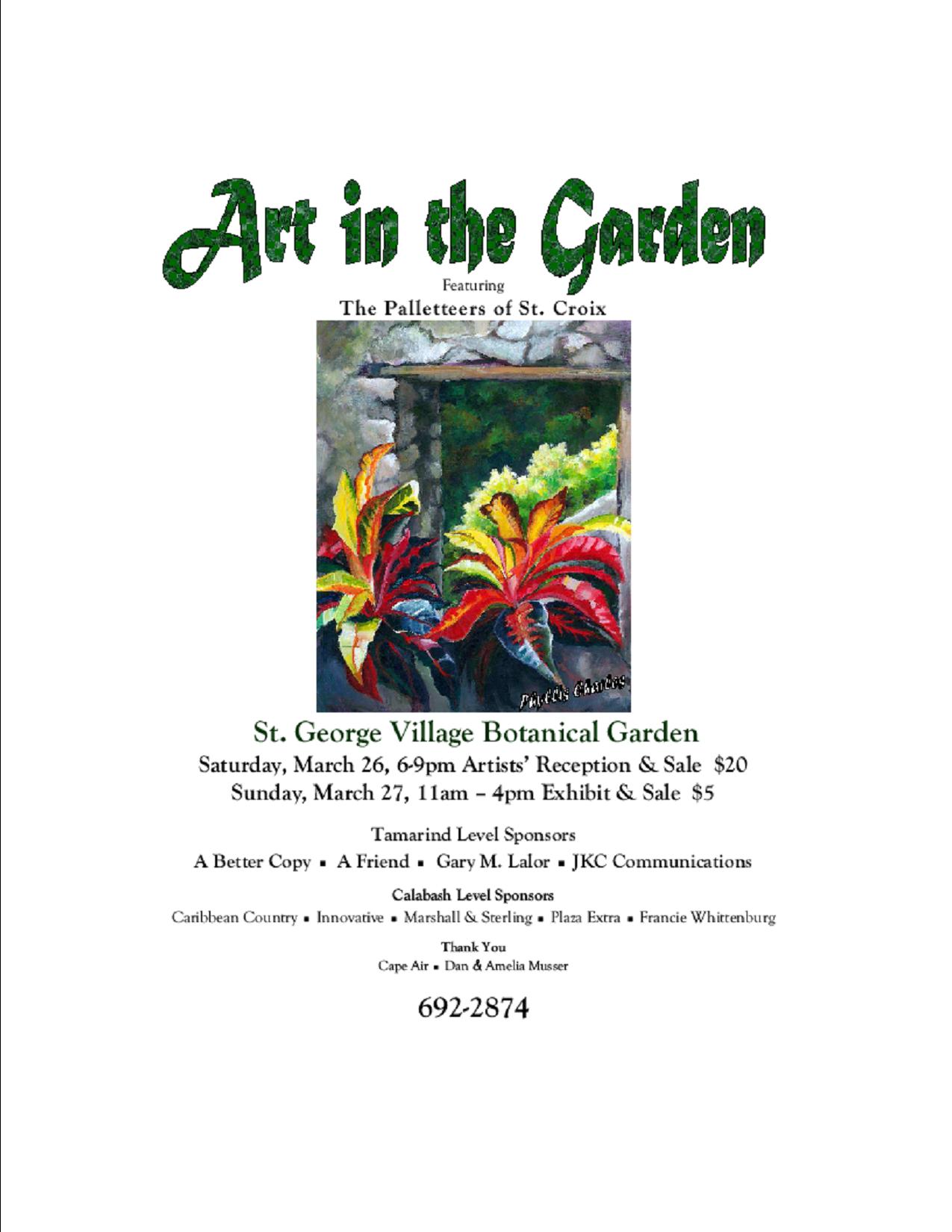 The St. George Village Botanical Garden will present Art in the Garden the weekend of March 26 and 27.
The exhibit will open Saturday night, March 26, with a cocktail reception from 6-9 p.m. at a cost of $20. Garden volunteers and The Palletteers, who are known for their food as well as their artwork, will provide homemade hors d'oeuvres.
The show and sale will continue on Sunday, March 27, from 11 a.m. to 4 p.m. at a cost of $5, when there will also be displays by the Hibiscus, Orchid and Bonsai Societies. Lunch will be available for purchase from Good to Chew Catering.
A family activity will be added this year with an exhibit of children's art in the Bodine Visitors' Center. This art will be created during a special workshop scheduled March 26 from 9 a.m.to noon.
This will be the third year in a row that Art in the Garden will feature the work of The Palletteers, a group of women and a few men who get together once a week, year-round, to paint en plein air (outdoors). They claim, "We paint St. Croix!" choosing a different location each week. SGVBG is one of their favorite sites.
The art exhibit will feature about 25 painters who work mostly in watercolor but also oil, acrylic and pastel. Their originals, which include studio work as well as en plein air, are generally priced between $150 and $1000. The garden will receive 40 percent of all sales from this fundraiser. Less expensive prints and cards will also be for sale at the Museum Store at the Bodine Visitors' Center.
Phyllis Charles is the artist for the exhibit's poster this year. A former president and executive director of the SGVBG, she was the originator of Art in the Garden. She started painting after moving to Florida and joins The Palletteers whenever she returns to the island for a visit. Her original painting for the poster will be raffled off during the show.
Sponsors include: A Better Copy, A Friend, Gary M. Lalor, JKC Communications, Caribbean Country 93.5, Innovative, Marshall & Sterling, Plaza Extra and Francie Whittenburg.