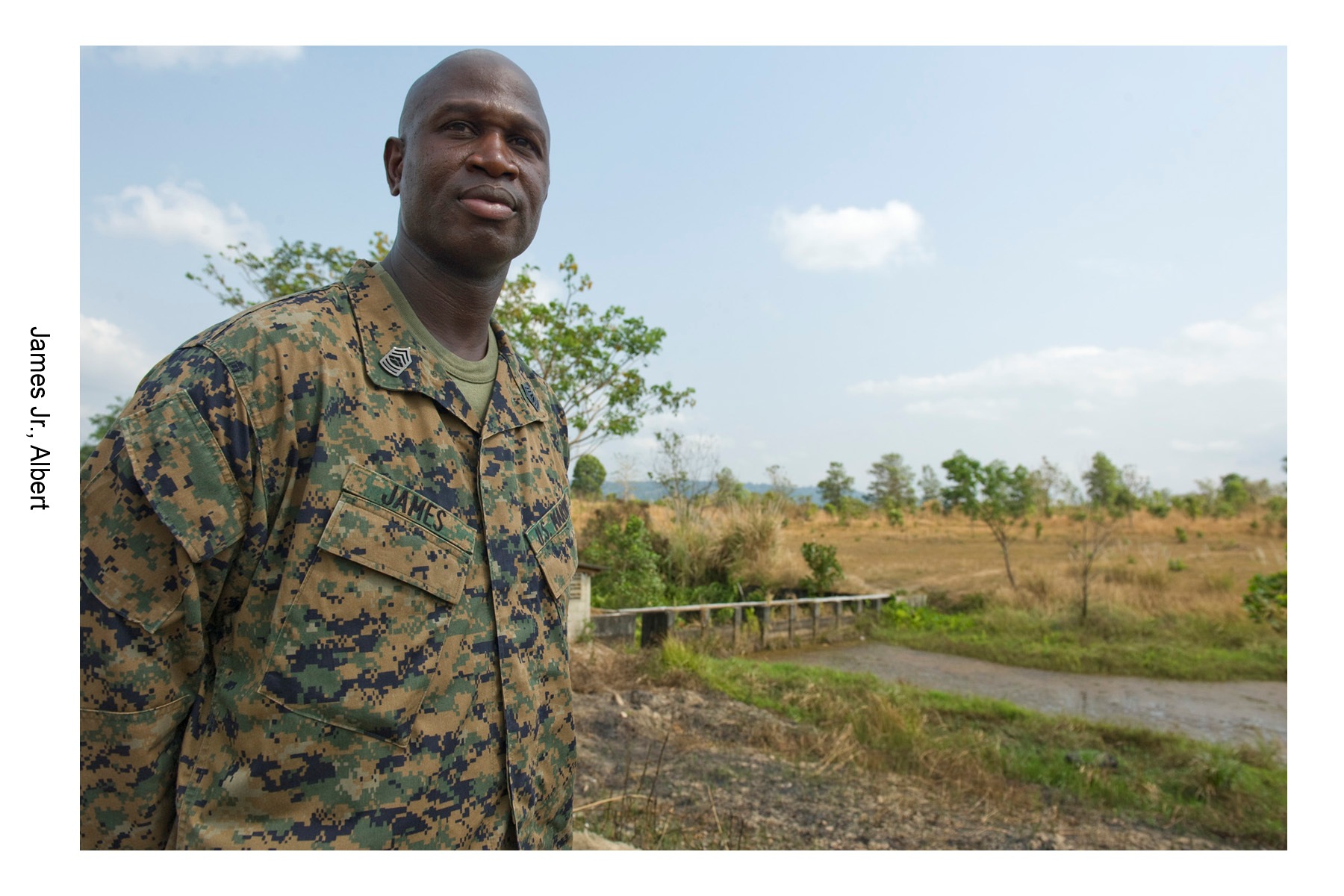 For the son of a Christiansted man, providing humanitarian aid, civic assistance and military training to Thailand, a country known for deadly cobra snakes, Buddhist temples and shrimp pad Thai, has been quite an experience.
Marine Master Sgt. Albert James Jr., son of Albert James Sr. of Strawberry Hill, Christiansted, was one of more than 7,200 U.S. service members involved in Cobra Gold 2011, the largest multi-lateral military training exercise in the Pacific region. Sponsored by the Royal Thai Supreme Command and the United States, Cobra Gold is conducted annually throughout the Kingdom of Thailand. This year's participants were Indonesia, Japan, Singapore, Thailand, Malaysia, United States and the Republic of Korea.
"I am responsible for the camp life support aboard Ban Chan Krem. I provide all electrical power for the operation," said James, a utilities chief assigned to Headquarters Battalion, 3rd Marine Division, Camp Courtney, Okinawa, Japan. "I am also responsible for supervising the production of potable water that can be used for showering and drinking."
Cobra Gold 2011 marks the 30th anniversary of the Cobra Gold Exercise and has developed into an important symbol of the U.S. military's commitment to maintaining peace and security in Asia. The exercise provides realistic training, improves efficiency through military coordination and tests military operations.
Service members work on their tactical skills and test their ability to operate in a joint, multinational environment. These range from amphibious assaults to engineering and medical humanitarian and civic assistance projects geared toward improving the quality of life of the Thai people.
This type of training gives James a chance to improve his individual skills and experience the culture of other countries.
"This exercise is important because it fosters good relationships between all countries participating. It also displays the different capabilities each military service is capable of providing," said James, a 1987 graduate of Central High School.
With its lush jungles, exotic beaches, and its precarious animal wildlife, Thailand is quite a contrast to the hustle and bustle of the United States. Instead of the huge shopping malls that James and the others are accustomed to, street markets abound with sellers who pack their wares—a variety of tropical fruits, flowers, food, clothing and jewelry — into small kiosks, bargaining with customers to get the best price for their items.
"The people of Thailand are very humble and appreciate the training we provide, and also pass on their experiences to the Marines," said James, who has completed 22 years of military service.
In an age where it is just as important for countries to support peace operations, James and his multi-national military partners understand firsthand what it takes to bring many countries together to be able to respond to disasters such as recent tsunamis and cyclones, and provide humanitarian assistance around the world.