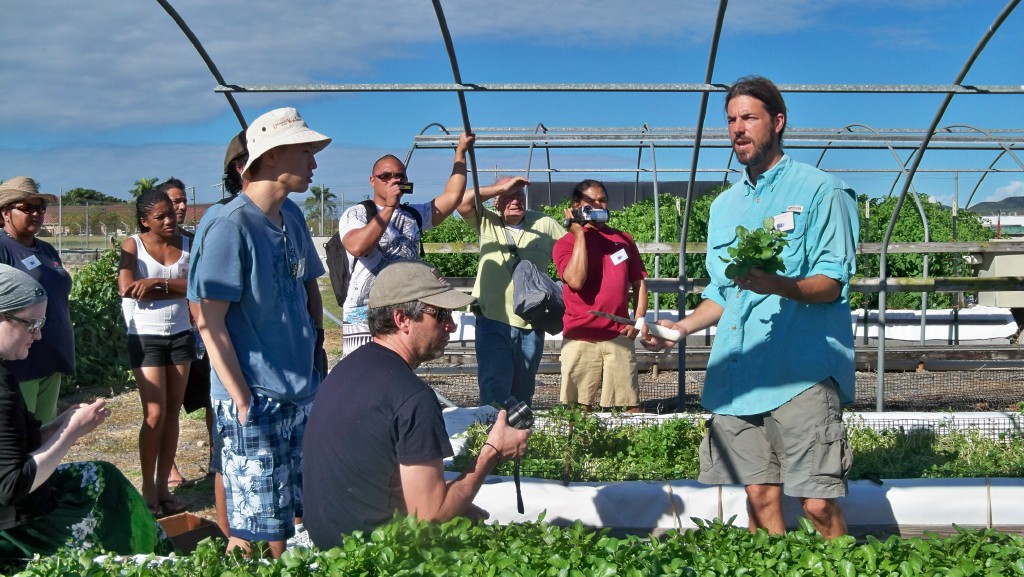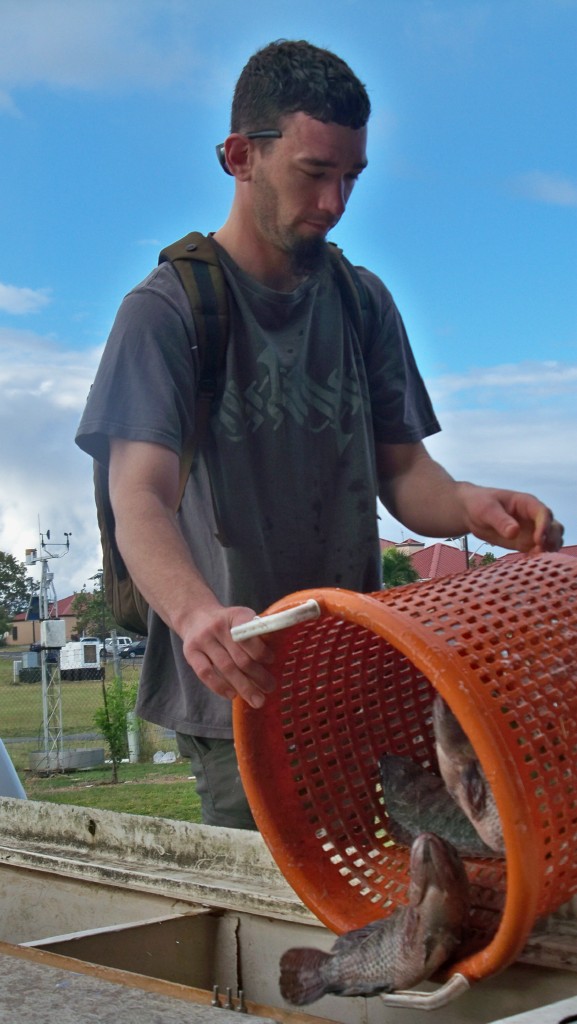 Folks from all over the globe harvested fish and produce Wednesday at UVI's Agricultural Experiment Station (AES) on the St. Croix campus.
It was hands-on field work, picking chartreuse heads of Esmeralda butter head lettuce, netting two-pound tilapias, and figuring systems operations in the 13th International Aquaponics and Tilapia Aquaculture Course.
If you're not familiar with the terms in this emerging field, you're not alone. "Aquaculture" is the farming of aquatic organisms such as fish, crustaceans, molluscs and aquatic plants; while "aquaponics" refers to a sustainable food production system that combines traditional aquaculture with hydroponics (cultivating plants in water).
Fifty-six students were taking part in a five-day course studying the principles and practical application of aquaponic tank culture and biofloc, systems developed on St. Croix at UVI.
Don Bailey, research specialist in the UVI Aquaculture Program, said aquaculture has the benefits of using less water, less land and less resources. He added the focus is on conservation of resources and recycling waste. The program at UVI annually produces about 20,000 pounds of tilapia and a variety of vegetables on one and a half acres of land.
Bailey said all the participants had different reasons for attending—some were entrepreneurial and others developmental. Each day also included a half-day of classroom lectures. The participants were separated into three groups that went from the fish tanks to plant production to harvesting.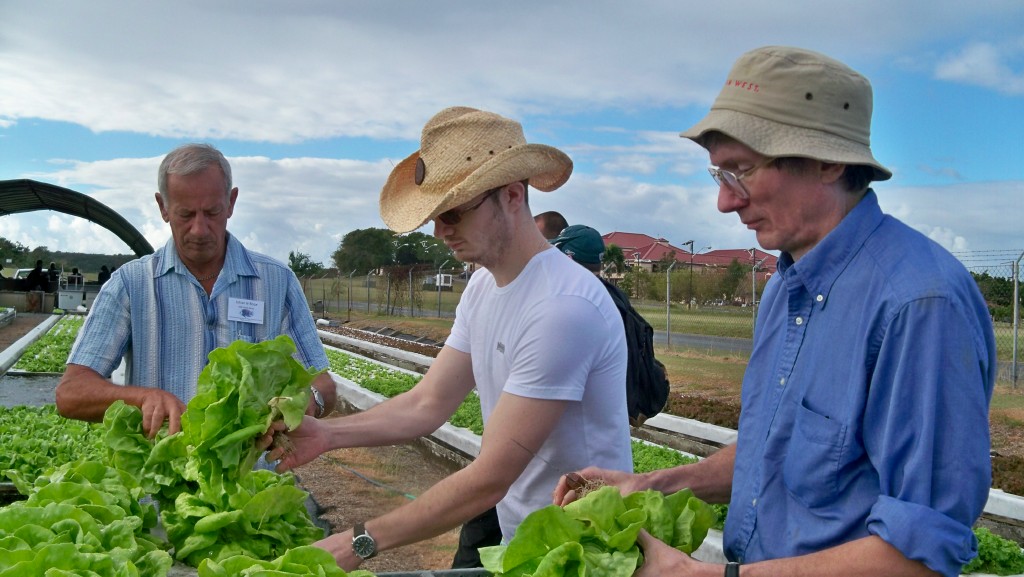 Harold Maxwell from Bowling Green, Ky., said he hopes to teach this closed-water system in foreign countries where he provides water purification services.
"I did research and found this [UVI] is the best place to get the best information," Maxwell said. "This is a proven system and it works."
The group on Wednesday harvested around 600 Nile tilapia and red tilapia and numerous boxes of lettuce and other produce.
All of the harvested products that the participants—from the United States, China, Egypt, South Africa, United Kingdom, Thailand and numerous Caribbean Islands—picked and planted will be sold in the UVI Farm Products Store.
Hydroponic plant production also focused on culinary herbs and ornamental flowers.
Kafi Gumbs, from the Anguilla Department of Fisheries, said the Marine Resource department wants to set up an aquaponics fish farm on Anguilla.
"We hope to look at exporting and generating revenue from aquaculture," Gumbs said. "We have to reduce the pressure on our fisheries. This is a wonderful setup incorporating recycling and conservation and networking."
"There is an emerging market of recycling and conservation and I want to be part of it," said Rob Wallace, of San Pedro, Calif. "This is the future of farming."
Wallace added he wants to start a nonprofit and teach kids how aquaculture works.