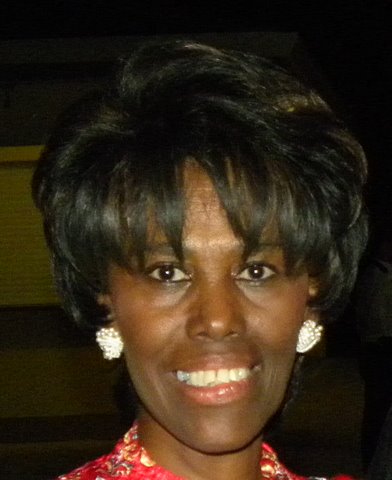 WATER!!!! We have water on the farm! Finally Precious Produce Farms (PPF) in Dorothea has water 24/7. Or at least as long as the dam above the farm has water in it.
And we are ever so grateful. Now we can retool our plans to get back on track and try to save what's left of a pretty dismal season, even as we begin to lay plans for the coming summer and fall.
Here's a recap. PPF in Estate Dorothea in St. Thomas was reshaped last year by master farmer, Lucien "Jambi" Samuel when he carved terraces out of what initially looked like a mini-jungle filled with brush and many thorny acacia trees, scattered across fairly rugged and steep terrain.
Our excitement at the finished terraces could hardly be contained. On completion we set about sowing corn on the lowest terrace and soon followed with transplanting heirloom beans and tomato seedlings in the upper terraces.
It all seemed to be moving along quite well, until we discovered that the water source from the Department of Agriculture (DoA) was woefully inadequate.
The problem was that although there was a pipe running through the farm delivering water to farms below PPF, the pressure was not sufficient to deliver anything but a trickle to the farm.
Well, if you have ever tried to grow tomatoes, you know that they need lots of water. So, right away it was clear that we were in trouble. Since heirloom tomatoes are our signature crop that created great anxiety. Over the last several months we have gone back and forth working with the staff of the DoA, in particular master plumber Xavier Ramsay and his assistant, Troy King. These gentlemen must be commended for their sheer diligence in doggedly pursuing the solution to delivering water that sits in the dam above the farm down to PPF and two other farms adjacent to our lot.
Now we can move with dispatch to connect the hoses to a drip system that will ensure that whatever we sow and transplant will be adequately supplied with water. If you're in St. Thomas and you drive past the dam, which is directly across from the fire station being constructed at the top of the hill in Dorothea, the water looks like a huge bowl of mud soup.
On closer inspection one can observe a colony of some of the largest iguanas ever seen, basking in the sun on the limbs of the trees that hang over the dam, or swimming in the water. Even closer up, dozens and dozens of land turtles are seen stirring up the mud and apparently depositing what some say are nutrients to the water.
At first look we questioned the quality of the water in the dam. However, since discussing the matter with farmers who are much more knowledgeable than we are, we have been reassured that this mud soup is also enriched from manure deposits from the livestock farm which surrounds this body of water.
What was most surprising is that when we first opened the newly installed pipe we fully expected that the water flowing through it would be as brown as my face. Not so at all! While it is not as clear as drinking water and would not and could not be used for human consumption, there is very little sediment. Eventually the water will be tested to determine exactly what it contains.
So we celebrate finally having an adequate water supply just in time to move forward on the USDA grant for Specialty Crop Development, which was slated to begin production exactly one year ago. We finally had our official site visit from the Department of Agriculture. So now we can move on to introduce several new varieties of Asian leafy greens not currently available in St. Thomas on a regular basis.
The DoA celebrated Agriculture Week recently by holding a mid-week market. Several farmers from St. Thomas and St. Croix showed up with beautiful produce and plants for the event.
Although there were five cruise ships in town very few visitors were led to the event—which could have afforded them a unique look into life in the V.I., where they could have enjoyed our unique flora, produce and tastes.
Nonetheless, the local community turned up in support and enjoyed feasting on local foods and washing them down with local drinks, as they snatched up fruit trees, ornamental plants, honey, eggs and freshly picked produce.
One of the highlights of the event was the bee hive demo which was brought by Dorothea farmer Charles Barry. Enclosed in a small box with transparent sides, the students from nearby Dober School and those from the Giftt Hill School on St. John enjoyed learning how the hive works and how honey is produced.
This event seemed to show that agriculture is alive and well in the Virgin Islands. We encourage support of local farmers who toil diligently year-round to grow pesticide free, fresh produce.
EAT LOCAL and stay healthy!
June Archibald owns and operates Precious Produce Farms with locations in Estate Dorothea and elsewhere in St. Thomas.
Contact: [email protected] or [email protected]