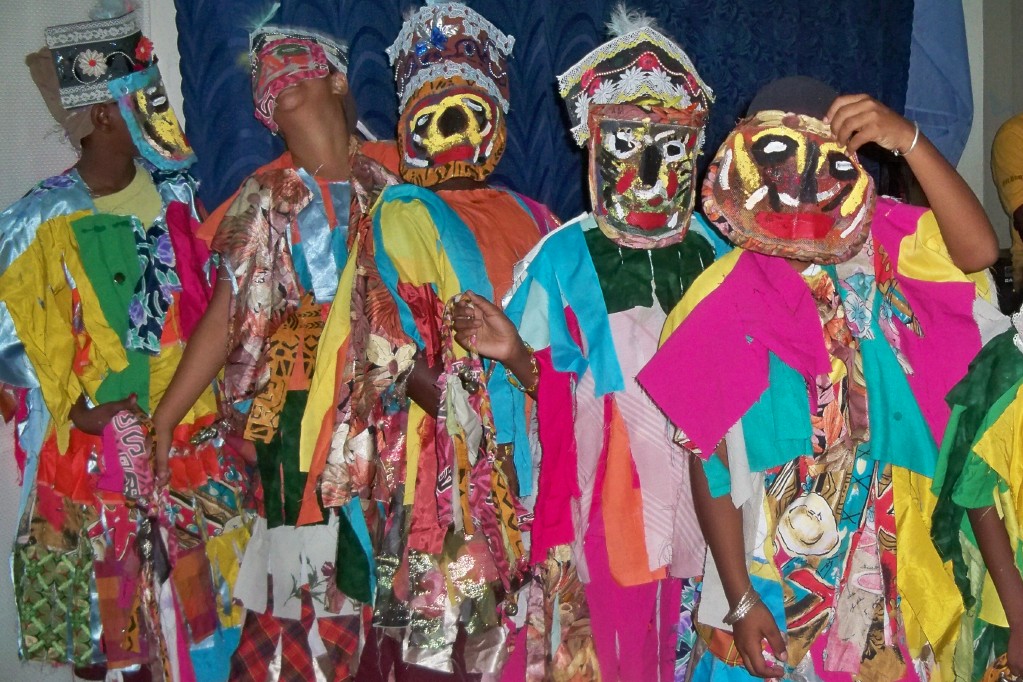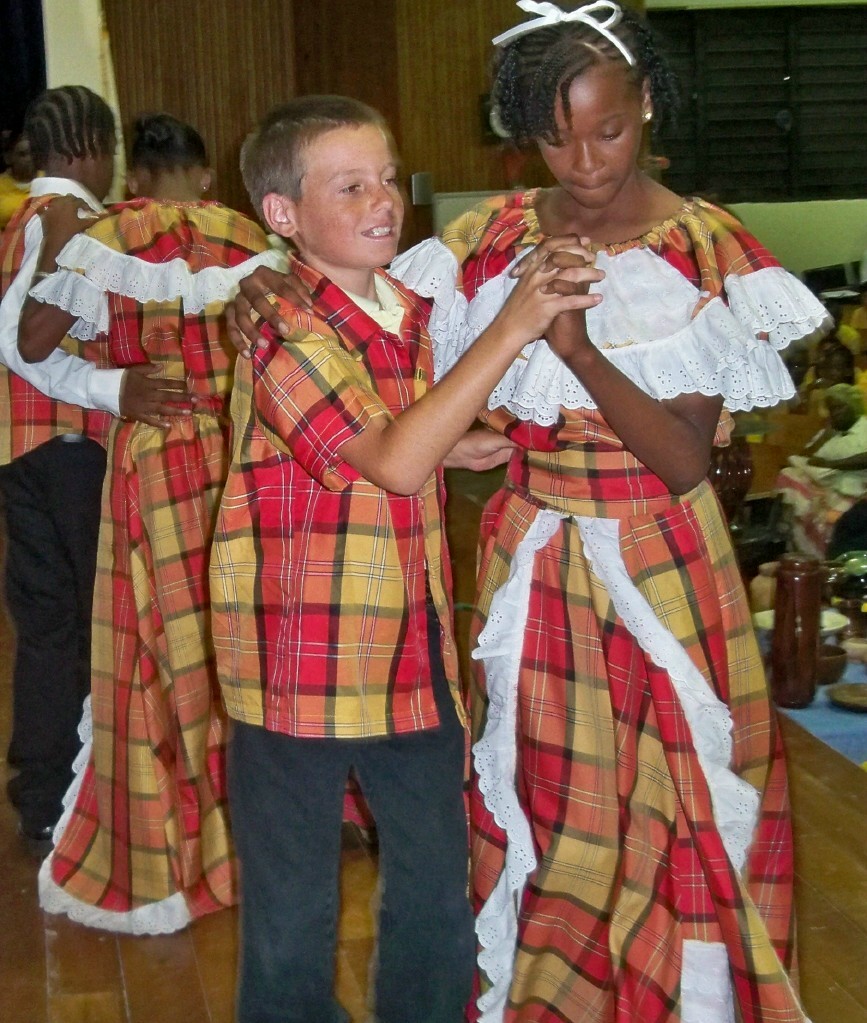 Students at Elena Christian Junior High School enjoyed a cultural celebration Wednesday for the culmination of "The Sounds of Music" March Music Series.
The stage was alive with the sounds of Stanley and the Ten Sleepless Knights, dancing feet and clapping hands.
Lew Muckle first-graders, under the direction of Meritza Moore-Byrd, danced a scaled-down version of quadrille, getting the calls almost right. Rose Broadhurst directed more experienced older dancers from the Pearl B. Larsen Quadrille Dancers. These students also perform at public affairs.
A May pole dance and the other dances were incorporated in the music series for the first time this year. Pearl B. Larsen Masqueraders danced in colorful costumes made to look like tattered rags with very detailed old-fashioned masks.
Tradition bearers were also recognized during the series for keeping the culture alive.
Honored Wednesday was Willard John, educator, stilt dancer, and founder of Guardian of Culture Moko Jumbie. A family member taught him to perform, and he made his debut in the St. Thomas carnival parade of 1974.
John became a self-taught scholar of the Moko Jumbie and has traced its roots back to African and Caribbean traditions and folklore.
John accepted an award and told the students assembled to be a master at something, and when they have mastered it to share it with others to preserve it.
"The best way to preserve culture is to live it," John added.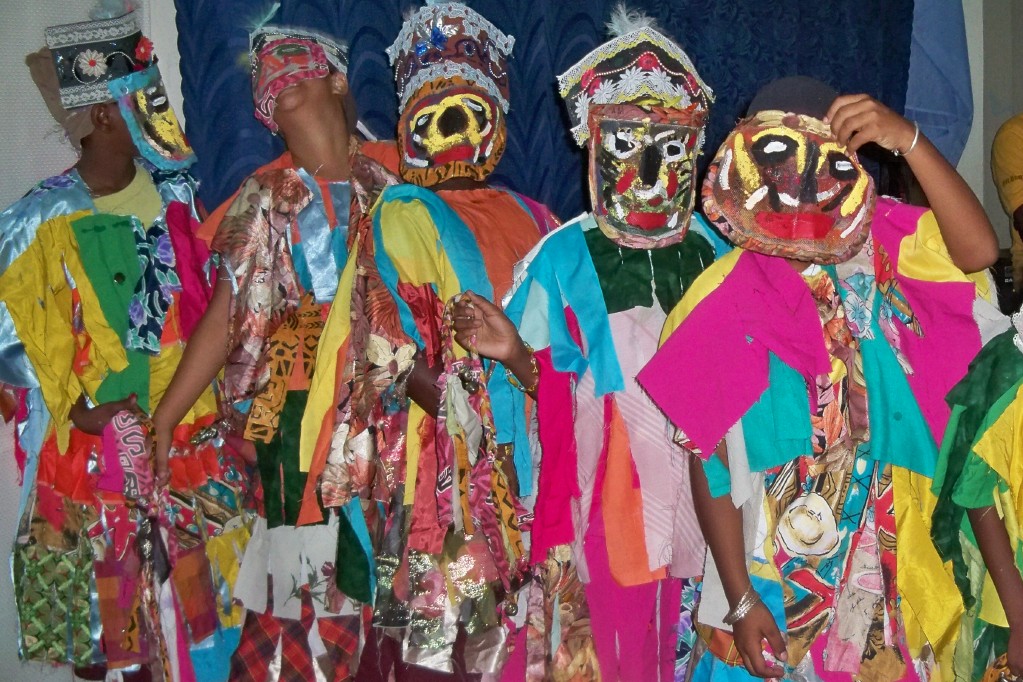 During V.I. History Month this March, students had the chance to showcase their talents and to attend art and craft workshops.
Last week at Elena Christian, Olga Macedon had the students paint African symbols on T-shirts. Donna Samuel, local storyteller, told Anansi stories, and she had the students create art with tan tan seeds relating to one of the stories she told.
Ras Lamumba Corriette, herbalist and horticulturalist, and Bien Brignon, master wood carver, also gave a workshops.
"The storytelling workshop gave me more of an understanding of St. Croix's culture and others," seventh-grader Iris Battiste said.
On Wednesday Alfredo Andrews held a cultural showcase featuring storytelling, quadrille and mocko jumbie dancing, and a food sale.
During the month, operatic singers Author Woodley and Gylchris Sprauve did a residency program at the University of the Virgin Islands.
And mid-March a pep talk for female high school students was held with South African performer Lira on St. Thomas at the Reichhold and at St. Croix Educational Complex on St. Croix.
The fifth annual March Music Series was sponsored by the V.I. Cultural Heritage Institute, V.I. Council on the Arts, Department of Planning And Natural Resources, Department of Education-Cultural Education Division and the V.I. Lottery.