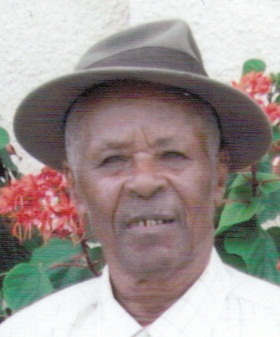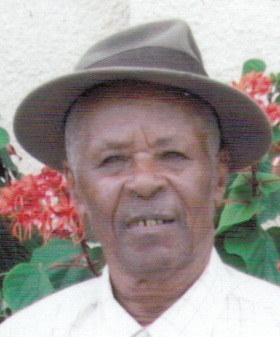 Charles Richard Sweeney, also known as "Whites," of Clifton Hill, Christiansted, died on March 24, at the Gov. Juan F. Luis Hospital. He was 80 years old.
He is survived by his wife, Carmen Sweeney; children: Patsy Lee, Annette Rawlins, Sandy Simone, Yvonne France, Joseph Rawlins, Beverly Rawlins, Viola Rawlins, Marie Rawlins, Floresta Mingo, Melvin Blake and Olga Chapman; grandchildren: Novelia, Codwell, Valentine, Rory, Jhaniel, Jamie, Candel, Rubina, Leon, Robina, Bernetta, Alile, Layla, Terrance, Ashaun, Shainne, Adrian, Alicia, Phlicia, Nelson, Kristen, Hubert Jr., Joshua, Victor, Winston, Francine, Allison, Marvin, Eustace, Everton, Kingman, Jacintha, Jamar, Tizede, Karim, Devon, Andrea, Tyler, Mirel, Jason, Robert, Ronald, Randolph, Joycelyn, Reginald, Rolston, Raymond, Julia, Recaldo and nine others; and great-grandchildren: Jemecia, Malik, Kaleeah, Cadesha, Kobe, Kacieeve, Shaniqua, Cordell, Uricia, Z'Nya, Christopher, Jamar, Wendell, Neehma, Shanice, Kevion, Kamaja, Kimian, Nyeehma and six others.
He is also survived by sisters: Lou and Ruth; brother, Joseph; nieces and nephews: Cherly, Miriam, Viola, Cecil, Errol, William, St. Clair and Ruben; sisters-in-law: Doreen Holliday, Margrett and Myrtle Carthy; brothers-in-law: James Nesbitt and Leslie Rawlins; sons-in-law: Enoch Simon, Hubert Lee Sr., Codwell France Sr. and Chna Dasent; special friends: Clovis "Coco" Bailey, Bernette Brown, Bidalia Cruz and famliy, Flash and family, Eustace James, Bethel Church family, Carthy and family, John and family, Deric Webster, Otavia Walker, Gregory Henry and Bert Scotland, as well as other relatives and friends too numerous to mention.
There will be a viewing at 9 a.m. and a funeral service at 10 a.m. on Sunday, April 10, at the Bethel Seventh-day Adventist Church, Williams Delight, Frederiksted. Interment will follow at the Kingshill Cemetery.
All arrangements are by James Memorial Funeral Home Inc.