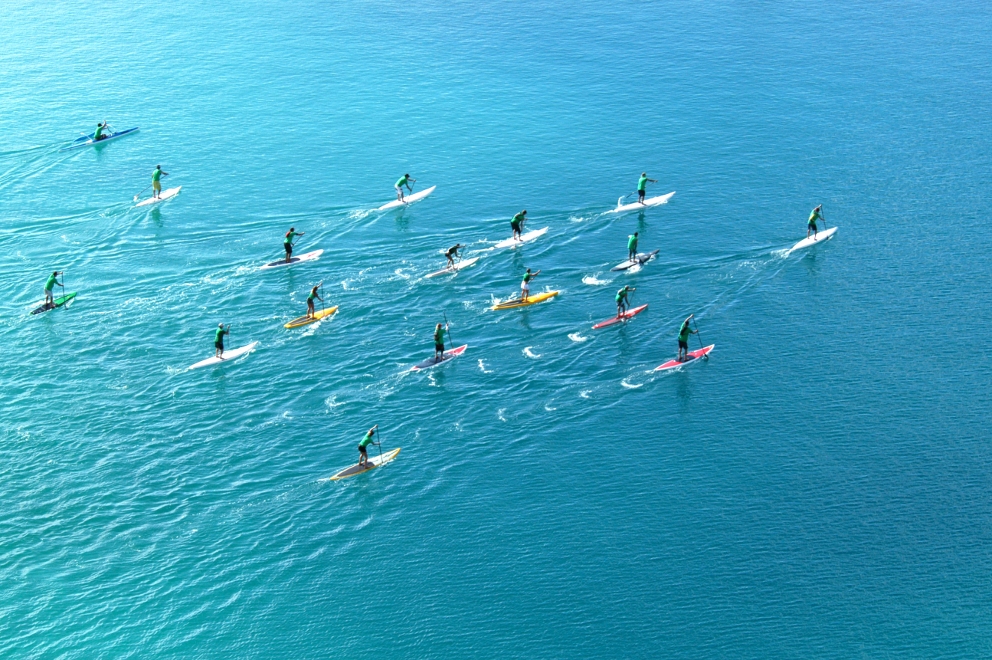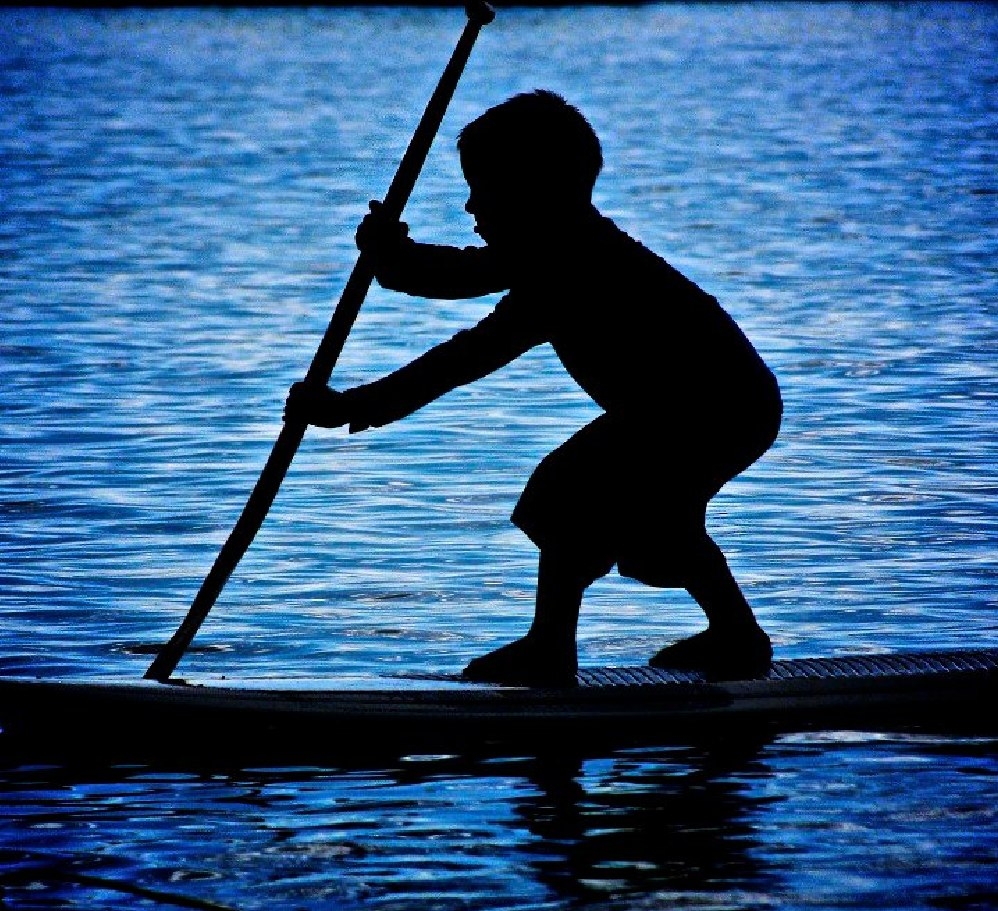 Stand-up paddle boarders can find competitive fun, healthy food and fellow enthusiasts this Sunday during the second annual V.I. Get Up Stand Up Races at Brewers Bay.
"There are going to be paddle boards everywhere on Sunday – absolutely everywhere," said Adrianne Baird, who is co-organizing the event with her longtime partner, Colin Butler.
Starting at 8 a.m. and ending at 4, this year's event will feature the 3.5-mile Weekend Warrior Race, for athletes using boards that are 12.5 feet long or less, and the 7-mile Elite Warrior Race, for those with bigger boards. There will also be relays, kids' races and eats from Barefoot Buddha, Baird said.
A $40 entry fee gets adults a spot in all the races, while children aged 5 to 14 can participate for $20. All entrants will get a T-shirt, swag bag and a "super-healthy lunch," Baird said.
Paddle boarders can pre-register Saturday night from 6 to 8 p.m. at Hull Bay Hideaway, or also at Brewers Bay on the morning of the race from 8 to 9:45. The first races will start promptly at 10.
Proceeds will go to Baird and Butler's nonprofit SUPVI Inc., which has a mission to keep plastic trash out of the ocean. Also to that end, Sunday's festivities will use no disposable plastic forks, plates or water bottles, Baird said.
Nearly 80 stand-up paddle boarders participated in the inaugural Get Up Stand Up Races, which the West Indies Corporation is sponsoring again this year.
Baird and Butler said they are expecting a larger turnout this Sunday, as the sport has nearly quadrupled in popularity on St. Thomas over the last year.
"It's a full-body workout cleverly disguised as having fun," Baird said.
"This year it will be even better," added Butler. "With athletes coming from the BVI, Puerto Rico and St. John, it should be a fun and memorable event!"
For more information, email [email protected] or find them on Facebook.