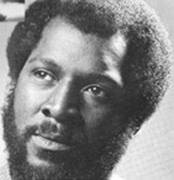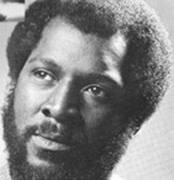 Roderick Victor Gaskin died on July 14 at his residence in Estate Whim. He was 77 years old.
He leaves to mourn twin sons: Evan and Aaron Gaskin of Orlando, Fla.; special cousins: Earl Charles Sr. and wife Phyllis, Sylvan Charles, Wayne Charles, Michael Charles, Alice Charles, Mark Charles, Earl Charles Jr., Glenwood Charles, Vivian Charles, Doreen Charles Pemberton, Ingrid A. Bough, Marvis Richards, Ralph Richards, Virginia Figueroa, Lorimas "Queen" Galloway, Neil Galloway, Raymond Galloway Jr., Eugenie Golden Kelley, Melanie Bruce, Michael de Chabert, Kareema Grant, Dennerlin Gill, Burrell Gill, Louis Golden, Gloria Gerard, Kathleen Dowling, Virginia Figueroa, Eugenie Jackson, Charles Jackson, Kenneth Jackson, Roy Jackson, Sharon Jackson, Ignatius Jackson, Kenny Gittens; and many other relatives and friends too numerous to mention.
There will be a viewing held at 10 a.m. and a funeral service at 10:30 a.m. on Thursday, July 26, at St. Patrick's Catholic Church in Frederiksted. Interment will follow at Frederiksted Cemetery.
Professional Funeral Services Entrusted to: James Memorial Funeral Home Inc. Located at 6AA La Grande Princesse Telephone: 718-8663 Fax: 718-8661