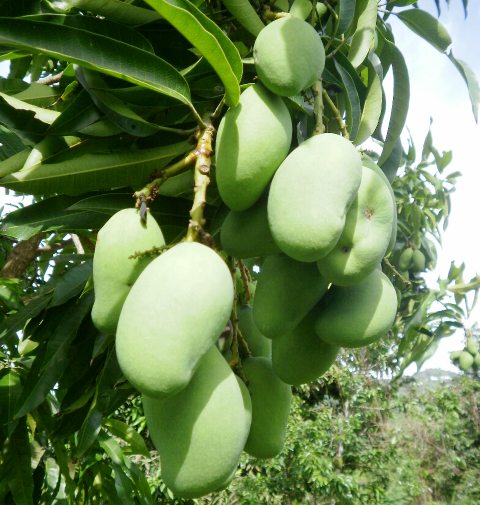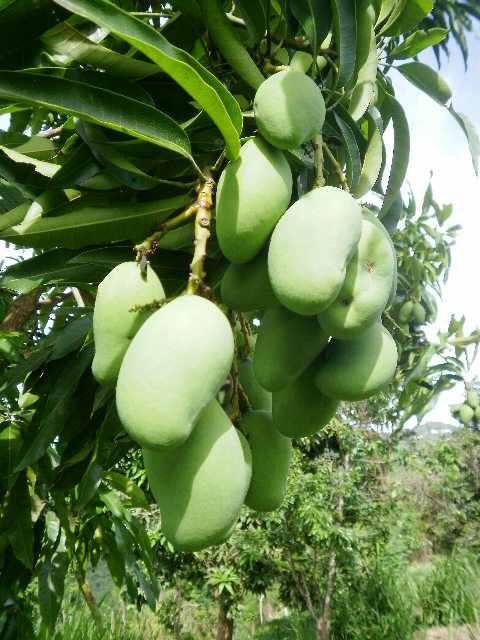 This last year has been a real challenge for farmers across the territory. Weather patterns were different from what had been expected. The rainy season was not very rainy and the dry season seemed to last for way too long.
Almost every farmer had tales of woe to share about sowing, planting and transplanting, and then losing their crops to drought, pests and, on occasion, so much rain that seeds washed away or rotted in the ground. Rats dug up and stole seeds, chickens scratched seeds and seedlings, and iguanas and worms or caterpillars munched on tender young leaves and stalks, destroying crop after crop. Yet many farmers kept at it and replanted over and over again.
The hardiest crops seem to be collards, kale and other greens, like spicy arugula and some lettuces. Herbs struggled to keep up. Thyme beds seem to have just given up trying to survive, but tarragon and recao (also called culantro) flourished.
The surprise of the year is the bounty of mangoes. During the regular mango season this last summer, there were so many mangoes that trees littered the ground with loads of fruit that couldn't be harvested or eaten fast enough. The summer was rich with so many varieties of mangoes that vendors were hard pressed to sell the ever popular kidney because there were so many available.
This fall after an unusual spell of heavy rains, the mango trees unexpectedly began to put out a new set of blossoms. At first some expected the young fragile flowers to blow away with every gust of wind. But they held and started to develop tiny fruit. Even so, doubters predicted that those small fruits would not last and would simply fall to the ground.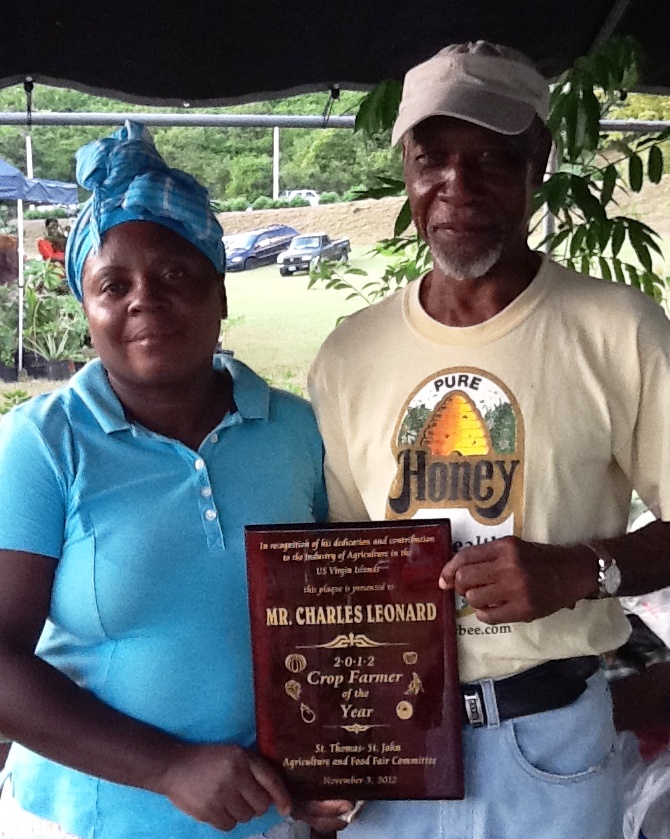 Lo and behold, the mango trees in St. Thomas held strong to their new fruit and offered us the very best holiday presents … a brand new harvest of succulent mangoes at an unexpected time of year. The December harvest has held and trees keep producing great tasting mangoes which will last well into the New Year.
At the 2012 Ag Fair in St. Thomas, Charles Leonard of Sweets Man Farm in Bordeaux was declared Farmer of the Year. Leonard and his helpmate, Jeanne Delsoin, are among the hardest working farmers in St. Thomas. While other farmers lamented the lack of water or too much rain, they put their heads down and continued to work the land with not a word of complaint. Their farm remains one the most prolific producers of fresh fruit – yielding a wide variety of mangoes, golden apples, sour sop, genips and fruit tree slips in pots, as well as a variety of fresh greens and herbs, including collards, kale, a wide selection of tea bush and chible (scallions).
They also produce free range chickens and organic eggs. The pumpkins that are grown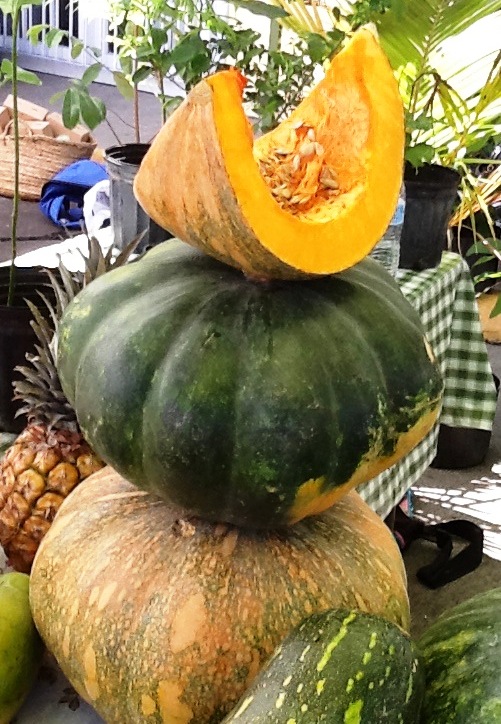 on the Sweets Man Farm are among the most beautiful and tasty to be had in St. Thomas.
Leonard credits Delsoin with keeping him going on those days when he would rather slack off. At any given farmers market, Leonard can be seen explaining what a particular fruit tree or herb is. The willingness to share his vast knowledge is appreciated by all who stop by his tent. Heartiest congratulations from all of us who plant and sow.
As the year draws to a close, growers are hoping for a better year ahead. We wish all a happy and prosperous 2013.
June Archibald owns and operates Precious Produce Farms in St. Thomas and its subsidiary, Virgin Islands Fruit Preserves. Contact her at [email protected] or [email protected].