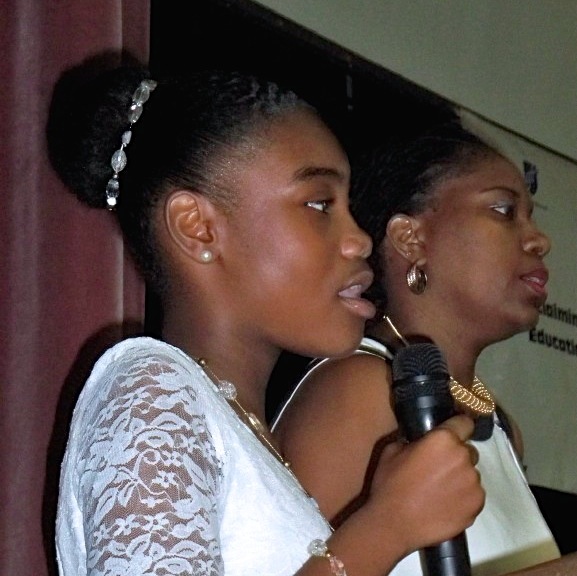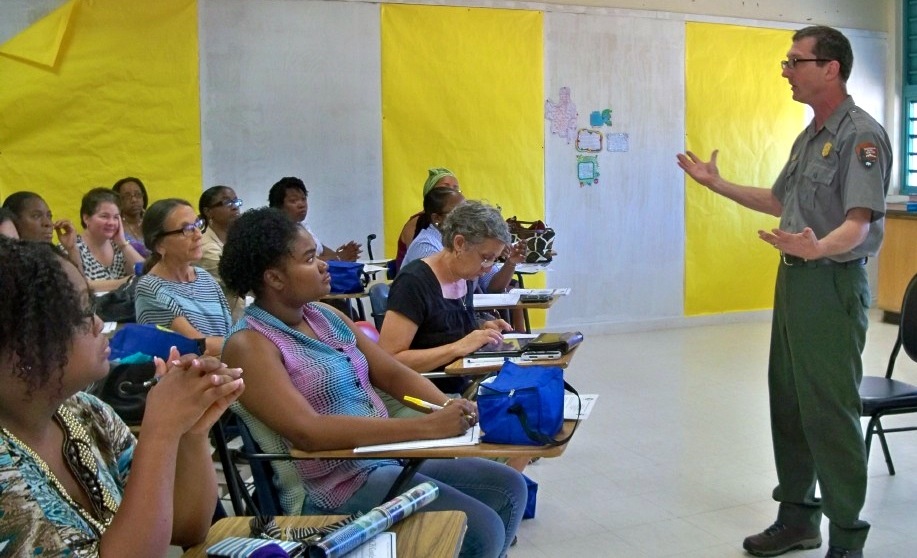 St. Croix public school students had Monday off, but more than 700 teachers and paraprofessionals had to report for work at a mandatory conference at St. Croix Educational Complex. The teachers participated in the 35th TEACH (Together Educating America's Children) Conference put on by the St. Croix Federation of Teachers AFT Local 1826.
Marisa Allen, membership chairwoman of local 1826 and vice chairwoman of TEACH, said the workshops are given so educators can maximize their potential. "Teachers can seize the opportunity to add content to learning goals and personal development," Allen said in opening remarks.
The theme of the conference was "Reclaiming the Promise of Public Education in the Virgin Islands."
Rosa Soto-Thomas, president of local 1826, said reclaiming the promise of public education means fighting for greater support systems as new initiatives are rolled out and demanding better working conditions and safer schools to educate children.
Soto-Thomas said many projects slated for this past summer fell through the cracks and said salaries have remained stagnant for the past five years.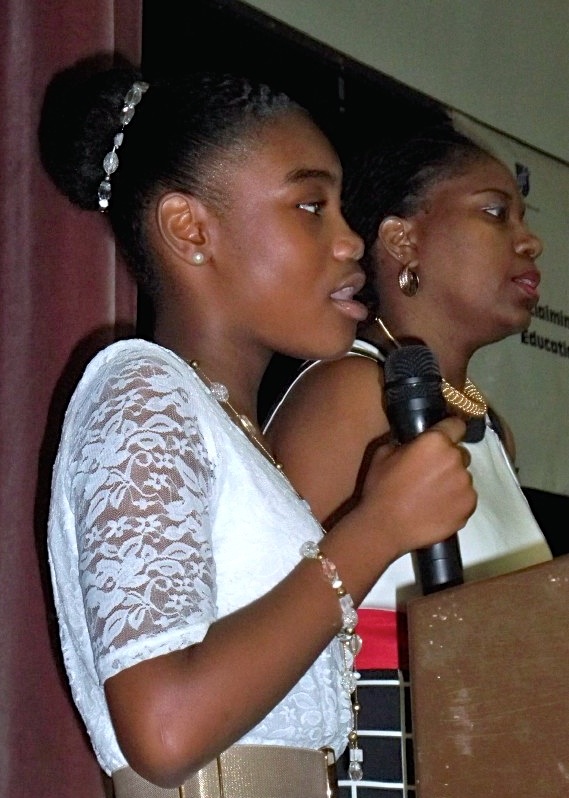 "We need to stop talking and take action," she said. "We need to be offered competitive salaries. We need to stand up to politicians and let them know we mean business."
Sarah Mahurt, assistant commissioner of Education, said the department wants to make sure educators are up to the task.
There were around 30 workshops offered on a wide array of topics, from reading comprehension to retirement planning and GERS benefits. The majority of workshops, held in classrooms with seating for around 25, appeared to be full.
David Goldstein, National Park Service chief of interpretation and education, conducted a workshop on how teachers can interface with the NPS and the programs they offer. Goldstein said he could provide teachers with informational supplies like movies, maps and posters of Salt River, Buck Island and NPS in Christiansted – they just have to let him know what they want and need.
Janzie Allmacher, a registered nurse and professor at the University of the Virgin Islands, conducted a workshop on emerging viruses. She gave a presentation on what people need to know about Ebola, Chikungunya , Dengue, influenza, and Enterovirus D68 (a respiratory infection that affects children).
Cliaunjel Williams, a science teacher at John H. Woodson Junior High School, said since she is in contact with students every day it is important for her to know about the transmission and the symptoms of the viruses.
Kisha Roberts, a school social worker in the division of special services, said she enjoyed the workshop on chiropractic and ADHD given by Deborah Bobbitt. Roberts said she will use the information in writing reports and evaluations on students.
Roberts also mentioned her concern about the Common Core evaluations the Department of Education will implement at the end of the year. She said the teachers aren't prepared and don't have any idea what the evaluation, that goes into their permanent record and is used for raises and promotions, will entail.
Some of the other workshops given were maximizing on PBS learning media, strategies for student success, software programs and Middle Eastern dance.
Department of Health workers gave free flu shots. Students in the rocketry club from Elena Christian Junior High School held a workshop on building rockets. The Department of Natural Resources East End Marine Park supplied information on the programs they offer students. Candidates were also present handing out brochures and talking to the teachers.
The keynote speaker was Sandra Covington Smith, an author, behavioral specialist, consultant and researcher. Vernelle S. de Lagarde, president of St. Thomas Local 1825, and Al Squire, AFT southern regional director, also gave remarks.
Gary Molly, St. Croix Insular Superintendent, gave an apology to the summer school teachers on St. Croix who haven't been paid yet and said they may get paid this week.