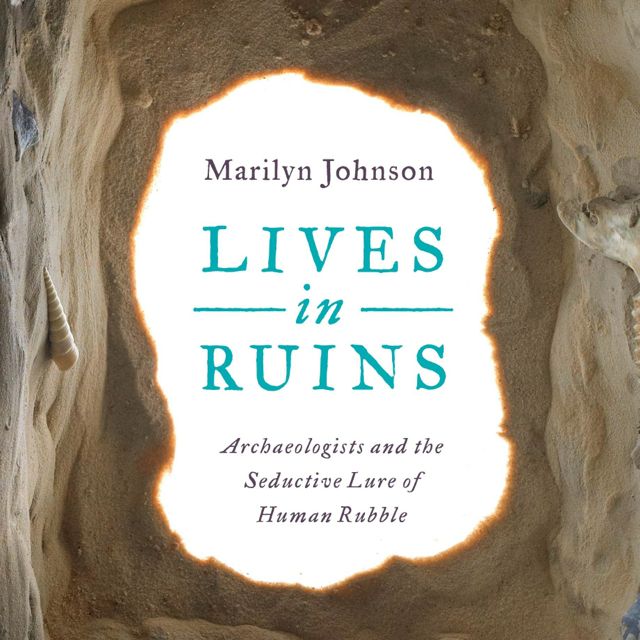 "Lives in Ruins: Archaeologists and the Seductive Lure of Human Rubble" by Marilyn Johnson
c.2014, Harper $25.99 275 pages
Your back yard was filled with treasure. When you were a kid, you were sure of it – and while it mightn't have been pirate booty, there were certainly other riches. Fossils beneath the grass, remnants from long-ago warriors, glass bottles, even coins awaited discovery.
Alas, all you ever found were chicken bones, but when you read "Lives in Ruins" by Marilyn Johnson, you'll remember how digging for them was so much fun.
Like many children, Johnson grew up looking for fossils in her parents' garden. The possibility of what she might find underground excited her then so, a few years ago, she decided to "collect" archaeologists and the knowledge they have.
When most people think of archaeology, they think of Indiana Jones or dinosaurs. Both are incorrect, says Johnson. Indy was a curator; dino diggers are paleontologists; while archaeologists look for "people and the things that they leave behind."
To become the latter, you'll need an extensive apprenticeship for which you'll pay. Then you'll "work hard under primitive conditions" in an industry with notoriously low wages.
Johnson's education would be a little different though.
She started in the National Museum of Ireland, where human remains from the country's peat bogs lie, awaiting study. They were "riveting," she says, but she was surprised to learn that bog bodies do not require "a lot of excavations."
From there, she worked on St. Eustatius, a Caribbean island where the surroundings were "toxic" and projects were plentiful, but not as eagerly excavated as they once were.
She spent time with a New York archaeologist who makes Stone-Age tools in order to fully understand how they work. She learned how ancient science is teaming up with craft breweries to create beverages from residue found in thousand-year-old pots.
She fell in love with "pig dragons," saw why the "future of archaeology lies underwater," and discovered how women fought for a spot in the trenches. She visited "the most important archaeological site in the United States" and learned how archaeology played a part, post-9/11. And she writes about how amateurs are the thorn in the sides – and possibly the future – of archaeology today.
Is one man's trash another man's treasure?
Could be – and bones too, as the author indicates, but she also shows that archaeology isn't Indiana-Jones-style romantic, either; in fact, it's backbreaking, sometimes thankless work that many countries and businesses don't perceive as important.
Time and again, Johnson writes about projects scuttled, archaeologists discouraged, and history lost due to lack of money or corporate pressure.
And yet, despite that which surely will make historians gasp, there's a certain kid-like fascination locked in this book. Johnson's enthusiasm for her subject is infectious and she shares what she learned in the field. Her curiosity lays ours to rest, and I loved it.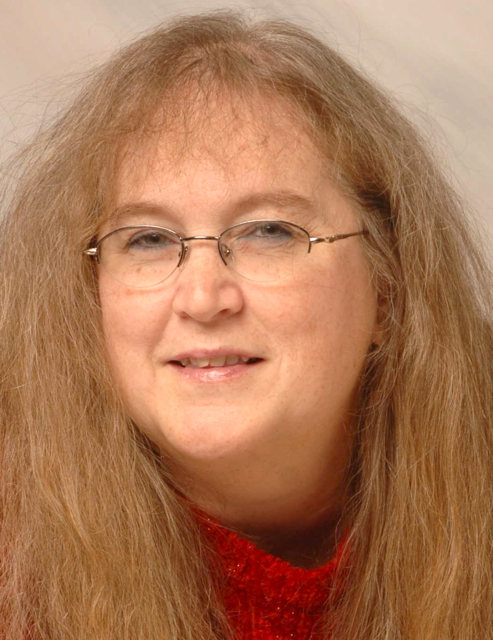 Read this book, and you'll never look at dirt quite the same. You'll never step outside without wondering what you're stepping on. Read it, because "Lives in Ruins" is a book you can really dig.
__
The Bookworm is Terri Schlichenmeyer. Terri has been reading since she was 3 years old and never goes anywhere without a book. She lives on a hill in Wisconsin with two dogs and 12,000 books. Her self-syndicated book reviews appear in more than 260 newspapers.