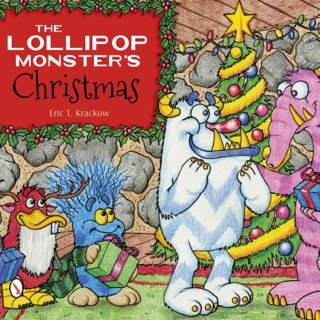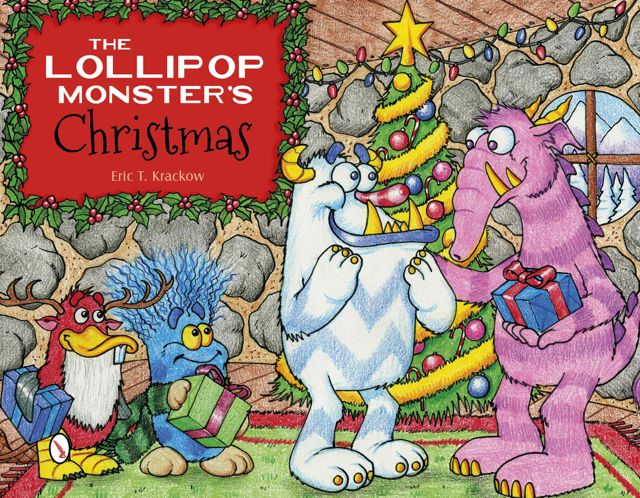 "The Lollipop Monster's Christmas" by Eric T. Krackow, illustrated by Eric T. and Heather M. Krackow
c.2014, Schiffer Publishing Ltd. $16.99 64 pages
Presents. Lots of them. hat's what you want to see beneath your family's tree on Christmas morning: some from Mom & Dad, some from Grandma and Grandpa, and a whole bunch from Santa himself. You're excited, but you also know that Christmas isn't just about gifts.
Larry the Lollipop Monster knows it too, but in the new book "The Lollipop Monster's Christmas" by Eric T. Krackow, Larry's happy about one particular present.
It was Christmas in Monstoria and, for Larry, the holiday would be extra fun: he'd invited all his monster friends over to celebrate.
He could barely wait! His house was already decorated. He made delicious hot cocoa ("the perfect Christmas treat!") and put some beautiful Christmas songs on his stereo. He baked lots of cookies because cookies are the best!
Soon he heard a knock on the door and he knew who was there …
"Merry Christmas!" said all of Larry's monster friends. As he opened the door, they admired the decorations, and they were sampling cookies and cocoa when Larry noticed that he needed more logs for the fireplace. He put on a coat and headed outdoors.
He was just reaching for a log when he smelled smoke. Then he heard a strange sound. Then he saw a monster sitting by a bonfire in the woods, crying.
The monster's name was Walter, and he told Larry that he'd been alone his whole life. Because of that, he'd never really had a Christmas, which made Larry very sad. Larry welcomed Walter to his house for fellowship, cocoa and singing.
On the way there, Walter noticed the pretty decorations. Was that what Christmas was?
He met Larry's friends and they sang Christmas songs. Was that what Christmas meant?
Then all the monsters opened their gifts, which made Walter very confused. Okay, so presents were what Christmas was all about?
Larry could see that Walter was struggling, so he reached beneath the tree and gave Walter a gift. He knew that Walter had nothing to give in return, but that was okay: Walter already gave Larry the best present of all …
Every home, it seems, contains a Gimme Monster at some point or other during the holidays. When that happens, you need "The Lollipop Monster's Christmas."
Krackow charmed the socks off me with this adorable story of the true meaning of Christmas. I loved Larry, his friends and their kindnesses, and I think even kids who are scared of monsters will love them too.
But the story is just half the appeal here. Kids and adults alike will be drawn to the other half too: the illustrations inside. Crayon-colorful, deliciously detailed and downright funny (check out the duck-ster), they make it truly hard to resist this book.
While I see this being a popular item in your To Read pile during Yuletide, don't be surprised if it surfaces throughout the year. For any kid (of any age) who loves the warmth of friendship and giving, "The Lollipop Monster's Christmas" is a welcome presence.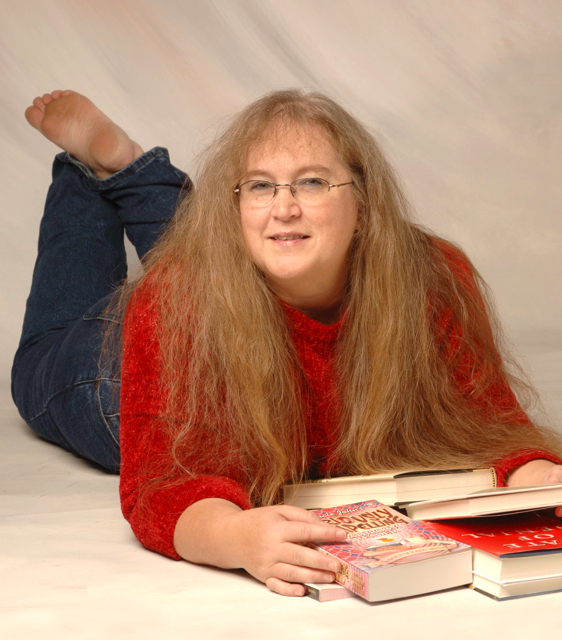 —
The Bookworm is Terri Schlichenmeyer. Terri has been reading since she was 3 years old and never goes anywhere without a book. She lives on a hill in Wisconsin with two dogs and 12,000 books. Her self-syndicated book reviews appear in more than 260 newspapers.