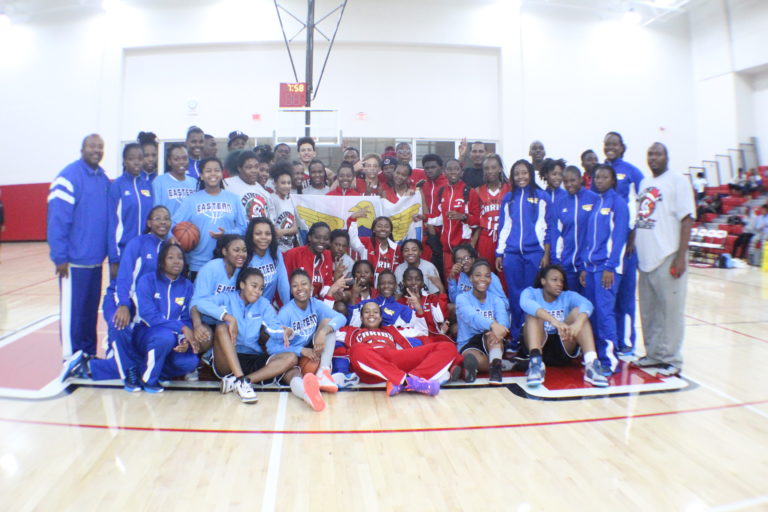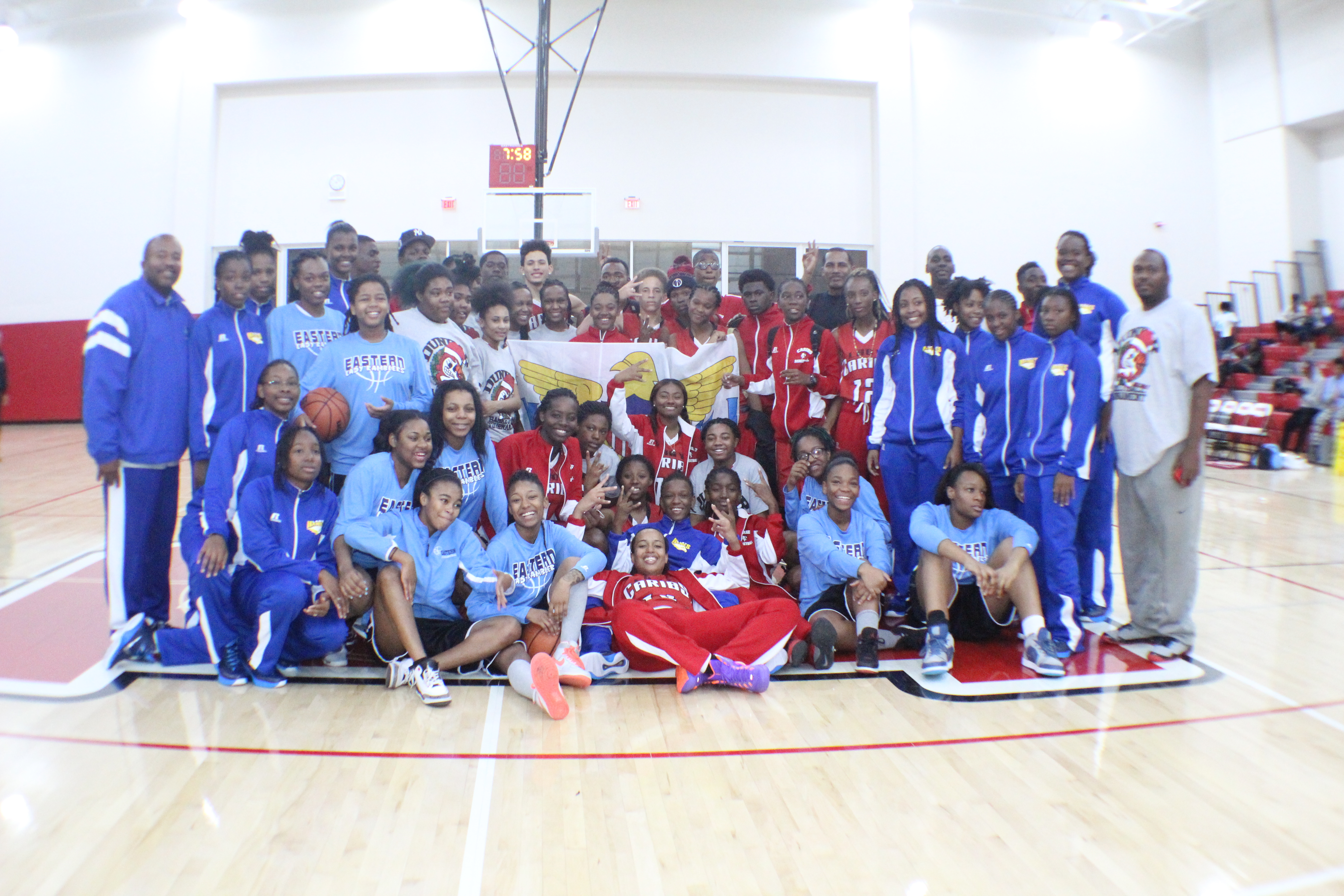 The Virgin Islands teams did well in Washington, D.C., at the Second Annual Dunbar Christmas Tournament. Sherelle George and Shirvel Luke scored in double figures to lead Charlotte Amalie High School (CAHS) over Central High, 65-52, in an all Virgin Islands final to win the Dunbar Christmas Tournament girls' division. George, a junior, scored 15 of her 17 points in the first half while Luke added 13 points. The Hawks won the first half, 34-20, and cruised the rest of the way. Zianna Angol had a career high of 19 points, and Anisha George had a double-double of 13 points and 11 rebounds for Central (2-1).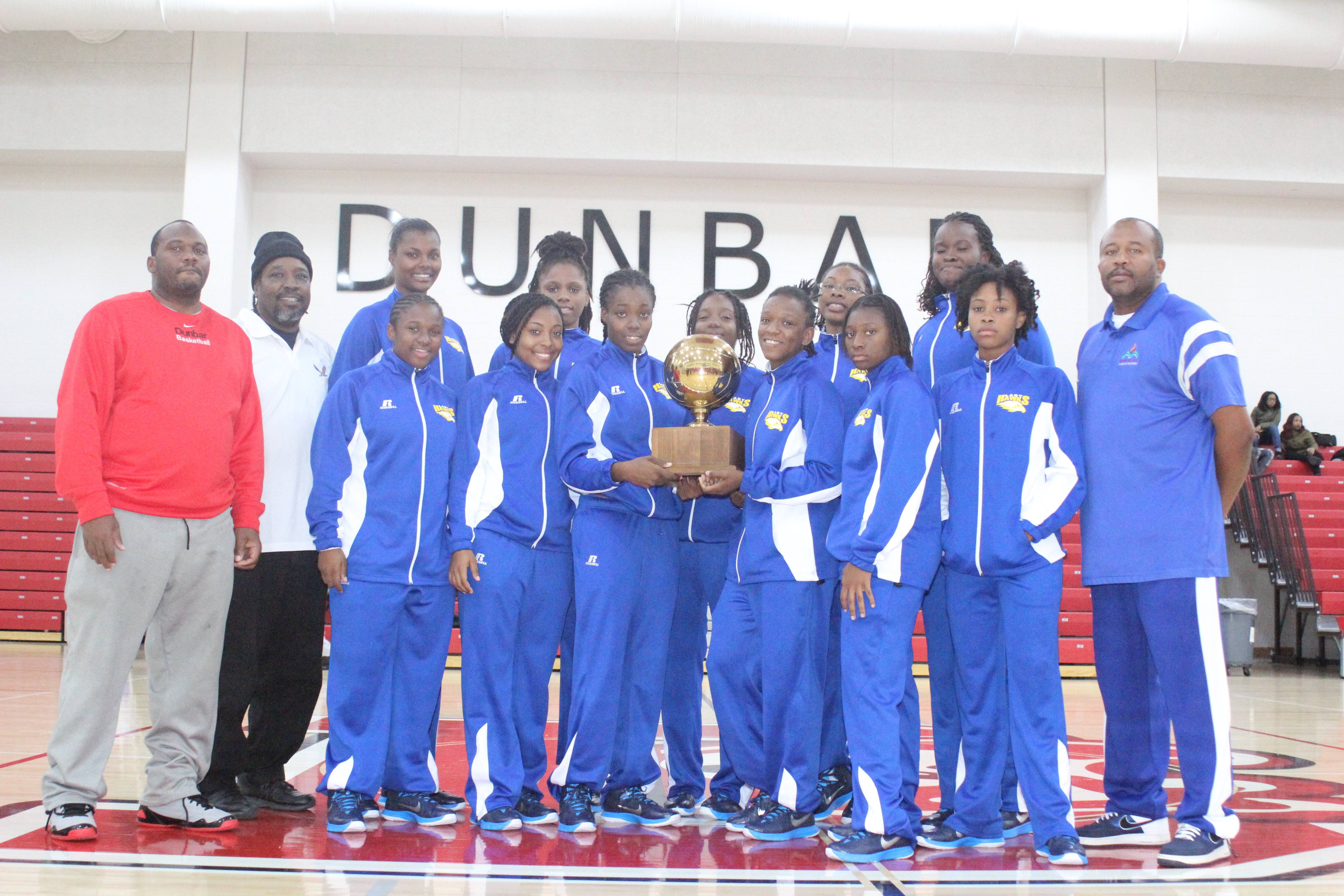 CAHS got to the championship game by knocking off the host team, Dunbar, 62-39, Friday night in the opener. Luke had 20 points on 9-of-14 shooting and four assists. Leniisha Gabriel, a junior reserve, added 12 points and George, who battled foul trouble, put in ten points and hauled down 8 rebounds.
Led by Delma Luke's 13 points, the Lady Hawks blew by Eastern High, 67-19, on Sunday. Gabriel had another double digit game with 12 points, and George had 10 points in one period of play. Six-foot-three freshman Lasheicka Joseph had the best game of her young career with 8 points and 10 rebounds.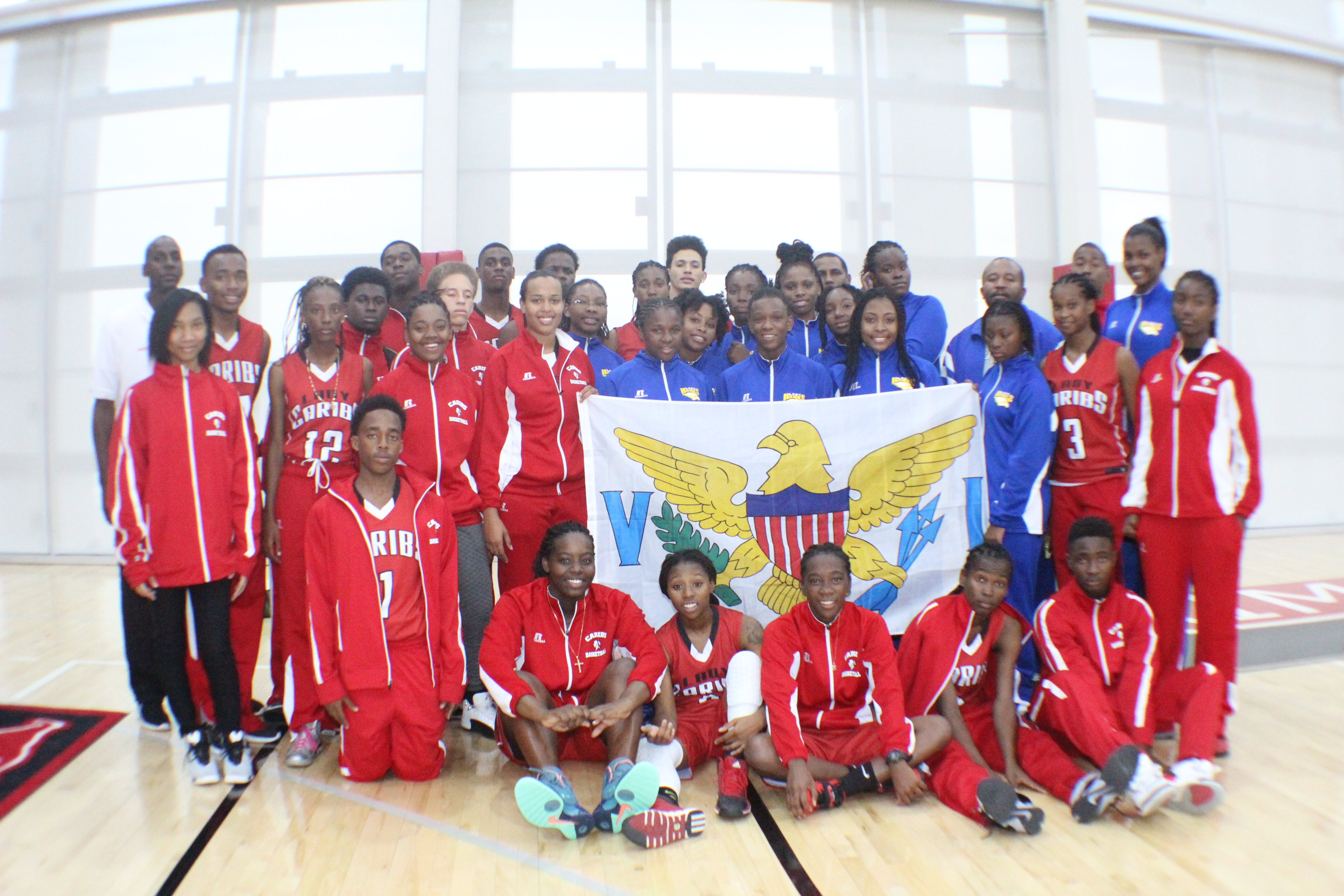 Central H.S. girls won their previous two games, and on Saturday afternoon, the Lady Caribs edged Dunbar, 35-32. Anisha George showed why she is the best rebounder in the Virgin Islands and finished 16 rebounds, 8 points and five blocked shots. Zianna Angol and Ah'Zhya Lake each tallied six.
The Lady Caribs' defense shut down Eastern H.S., 47-7. George had a double-double of 12 points and 12 rebounds, and Jendayi Williams added 11 points to pace the Caribs.
Central High School Caribs (2-1) boys' basketball ran past Bell High School Griffins, 61-49, in the fifth place game. Leonard Castillo had a game best 22 points, 10 rebounds and two blocks. Shaquoy Ferrol came off the bench to put in 17 points, five steals and three blocked shots in his best game of the tournament. Speedy Rakeem Richardson added 11 points, five rebounds and five steals.
Central H.S. got to the fifth place game after knocking off former Washington Redskin and Virginia Academy head coach Antwaan Randle El, 50-53, on Saturday. Virginia Academy had the tallest player in the tournament, Simon Obinna, who stands 6-foot-10 and weighs 230 pounds. Senior Rakeem Richardson led Central H.S. with 14 points while Shaquoy Ferrol and Miguel Lopez both contributed 10 points.
Friendship Collegiate Academy outlasted Central High, 61-57, Friday afternoon in the opener. Leonardo Castillo had a great start to the tournament and finished with 18 points, 10 rebounds, four assists, four steals and two blocks for Central. Shaquoy Ferrol had a double-double of 13 points, 11 rebounds and had a team high three blocked shots. Senior guard De'Ondre Simmonds was the third member of the tribe in double digits scoring with ten points.