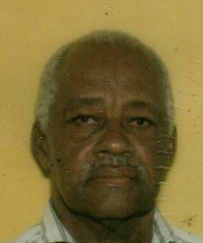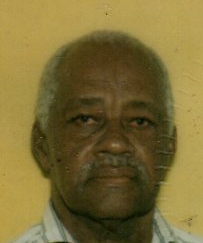 Neville Jeremiah Cummings, also known as "Cumo," died on Dec. 14 at the Juan F. Luis Hospital. He was 87 years old.
He is preceded in death by his father, Oliver Cummings; mother, Grace George; and aunt/adopted mother, Sabina George.
He is survived by his companion, Carmen Bastian; daughters: Glendina Isaac and Sharon Cummings; sons: Wayne, Jensen, Fitzgerald and Midre Cummings; adopted daughters: Monique Alexander, Mizelle Bastian, Sylvia Farquhar Hector and Esther Farquhar; and grandchildren: Ira, Jnai, Jamal, Jedian, Jiron, Jahson, Jayce, Dacia, Jamale, Jeria, Jayla, Esa, Emirah, Ean, Mijon and Mikel Cummings, Kidall, Kesi, Kanika, Menelik, Clarissa, Kendra and Indika Petersen, Kheryn, Kellen and Kenneth Alexander, Karesa McInerney, Kheya James, Khamir Clarke, Kherique Lewis, Khayla Bastian, Demoy Philips, Jaynique Graham, Desarrie Farquhar, Linnea, Cherise, Marsha and Elroy Hector.
He is also survived by great-grandchildren: Siarra, Jedianna and Ishmael Cummings, Jah'zir, Kidaliah and Kixyra Petersen, Ananka Milligan, Shanara and Anara Encarnacion, James and Jasmyn McInerney, Alexis Alexander, Khe'Andra Christopher and Zhyon Skepple; sisters: Druscilla John-Baptiste and Elvira Dickenson; brother, Arthur Cummings; nieces: Grace John-Baptiste and Marianne Williams; nephews: Allan John-Baptiste and Arthur Cummings Jr.; daughter-in-law, Yvette Cummings; and son-in-law, Philbert Isaac.
Other survivors include special friends: Owen Francis and family, Carlos Matus, Antonio Nieves and family, the Milligan, Sackey, Byron, Soams, Schrader and Elliott families, Douglas Carter and family, Gwendolyn Blake and family, Curtis Whatty and family, Beverly Williams and family, Myrtle Richards and family, Lydia Parris and family, Mildred Senthill and family, Adelbert Bryan and family, Delroy Thomas, Curtis Williams and family, Edgar Iles, andMarvin Pickering and family; as well as other relatives and friends too numerous to mention.
A viewing will be held at 9 a.m. and a funeral service at 10 a.m. on Thursday, Jan. 8, at Friedensberg Moravian Church, Frederiksted. Interment will follow at Kingshill Cemetery.
All arrangements are by James Memorial Funeral Home Inc.