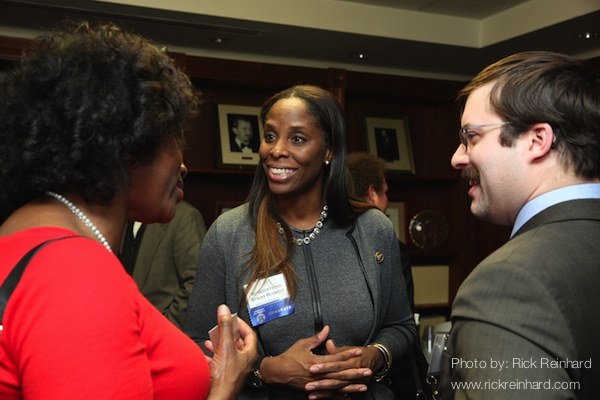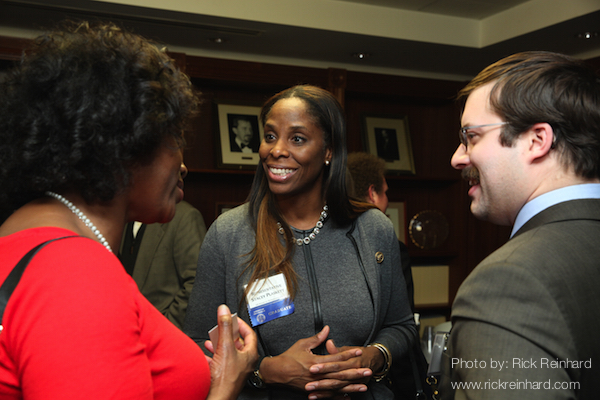 Days after being sworn in as one of a record number of women who will serve in the 114th Congress, Rep. Stacey Plaskett (D-VI), was honored by American University's Washington College of Law (AUWCL) for being one of two alumnae elected to the U.S. House of Representatives.
Plaskett said she is proud to be an American University alumna and is especially honored to be among the many alumni making great strides in the realm of public policy.
"It's great to be back after so many years and to be among so many great public servants," Plaskett said.
The newly-elected congresswoman, her colleague Rep. Gwen Graham (D-FL) and several delegates from both Maryland and Virginia's House of Delegates were all honored at Thursday's ceremony.
At the reception, attended mostly by professors and current and former students of the university's school of law, the Plaskett recounted her days as a young mother and law student at the university, and urged current students to think outside the box and to be relentless in pursuit of their goals.
Congresswoman Plaskett obtained a Juris Doctorate from American University's Washington College of Law in 1994.