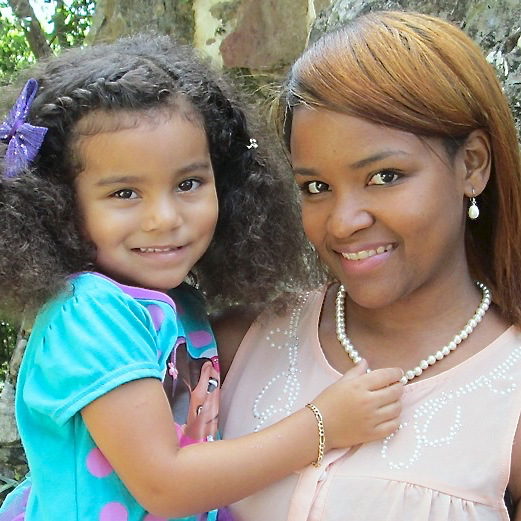 With both the territorial and St. Thomas/St. John District Teacher of the Year awards on her resume, St. John resident Jeune Provost said she is still trying to take it all in.
"I'm very honored and humbled," she said.
Provost, who teaches third grade at Julius E. Sprauve School, said it was nice to be recognized and to know that she's doing a good job.
She was named to the district Teacher of the Year at the end of October, with the territorial award coming just over a week later.
"We commend her on her outstanding teaching achievements and we are honored that she will be representing the territory at the national conference and other upcoming events," Donna Frett-Gregory, who was the territory's education commissioner when the award was announced, said in a press release.
Provost said she loves teaching, and when a student who struggled to understand something new gets it, she's delighted.
"They have that twinkle in their eye. It's the best thing. It's not something you can ever describe," she said.
The St. Thomas-born Provost, 30, didn't start out to be a teacher. After graduating from Clark Atlanta University with a bachelor's degree in mass media arts, she worked as a production assistant for the Trumpet Awards. The organization honors black Americans who succeeded against all odds.
However, Provost found something was missing from her life. After some thought, she went back to school to get a master's degree in education at Atlanta's Mercer University.
After graduation, the Eudora Kean High School graduate moved back to her native Virgin Islands and married her high school sweetheart, Eric Provost.
A job teaching second grade at Guy Benjamin School in Coral Bay followed. When the Education Department needed to shift students and a teacher to Sprauve, Provost transferred. She again taught second grade, but this year switched to third because she said teachers are moving with their students in an effort to ensure continuity for the students.
The job comes with some challenges, including the need to reach a room filled with students having different personalities and learning styles.
"And I try to stay current. Education is always changing," she said.
She aims to get a doctorate, likely via the Internet because there is no program available at the University of Virgin Islands to fit her needs. With that degree in hand, she said she wants to be a college professor or work in some capacity where she can help teachers.
Provost comes naturally to her interest in education. Her mother, Cecelia Hawley, teaches at Joseph Gomez School on St. Thomas.
Her mother and her in-laws, St. John residents Jim and Terri Provost, are her support system, with Terri Provost the babysitter while Provost is working.
When she's not at the Sprauve classroom, she teaches an after-school cheerleading program and an acting class called "So You Want to Be a Movie Star" at the St. John School of the Arts.
While life is busy, she said she strives for balance. She, her husband, and daughter Milanya, 3, spend a lot of time together as a family. Hiking and visits to the beach – Hawksnest is a family favorite – are high on the list of priorities.
"And I don't bring work home," she said.